18 Dec 2020
Best LG 4K Ultra HD Smart LED TV: Get ready for the cinematic experience.

In the previous decade, in our living room. There always existed a cute little rectangular box, which we quite relied on for our entertainment. Yes, We spend most of the time even today watching our favorite shows on TV. As technology has seen a Great leap in the past decade, it has a major impact on Television and its evolution. From the big bulky ones to the newer HD TV, Full HD TV, Smart TV, and Android TV out in the market, it has taken quite a big turn in terms of development. The Smart TV is an internet-connected device that can perform various functions outside the capabilities of a normal TV and have access to content. A Smart TV is compatible with other smart devices in your house such as light, door lock, and other sensors, as we can control it through the dashboard on the TV. It also supports a range of apps that includes content providers, Social media apps, etc.
Owing to the large number of choices in the market, it may be hard to choose one that may be the best for you. So here we look at why you should consider LG 4K smart TV. What's unique about this TV?
The LG Smart TV comes with a 50 4K Ultra HD Smart LED display. It is designed with a slim bezel and sleek modern lines that not only enhance your viewing experience but also add an aesthetically premium look to your space. The Quad-Core Processor in the TV eliminates noise and creates a more dynamic color and contrast. The processor even converts low-resolution images to up-scaled and reproduced images, close to 4K quality images. The True Color Accuracy makes the slightest color difference reflects the sharper, richer, giving out more realistic colors. The Active HDR delivers delicate detail and rich color. It also has the multi-HDR format, which include the HDR10 and HLG that combine with LG's dynamic scene-by-scene adjustment technology so you can enjoy any video content in HDR quality.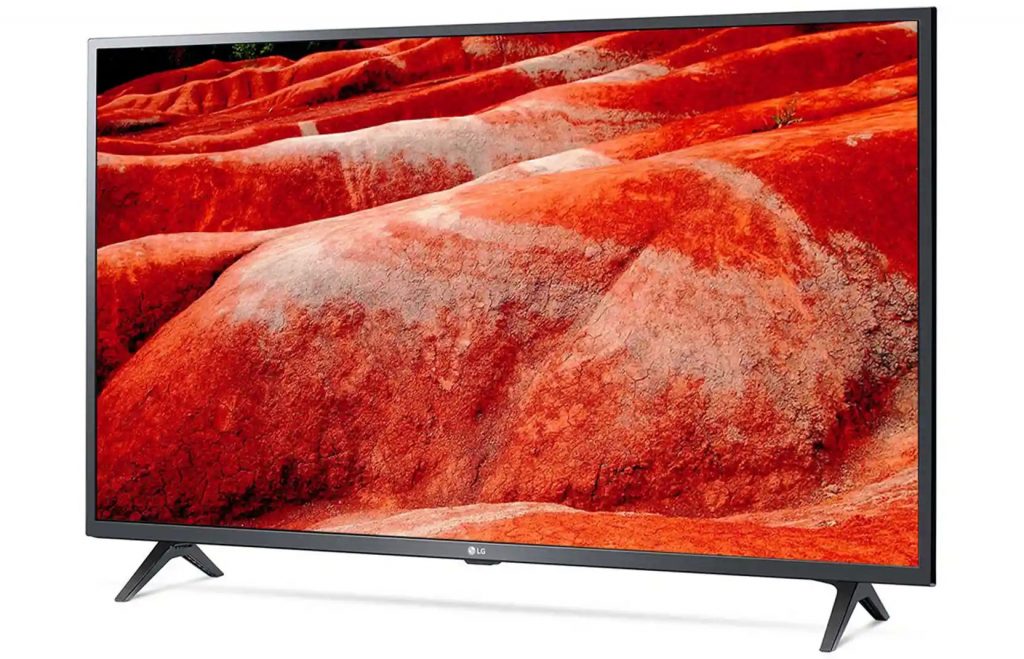 The Audio experience is of a whole different dimension as, it has DTS Virtual X that allows you to enjoy the rich, flawless, multi-dimensional audio. What's more, the speakers deliver crystal clear audio from all sides. It even has a One-Touch Sound Tuning option in the Smart TV, that allows you to detect where your TV is using your magic remote and allows you to optimize your audio according to your surroundings.
Connecting your smartphone with the TV has become much easier and possible with AirPlay 2 that connects Apple devices seamlessly, allowing you to access videos, music, photos, and more content directly to your TV. You also have other connecting options such as Bluetooth, HDMI, LAN, and USB.
Like a magic spell, it controls all your smart devices and has an intuitive dashboard where you can access connected smart devices remotely from one big screen.
Does it stand equal to a Smart Phone when it comes to providing online video streaming content? It doesn't matter here! As it has AI ThinQ that streams your favorite movies and series from Netflix, Hotstar, Amazon Prime.
The LG 4K TV comes with a magic remote that connects through Bluetooth to work from any direction. The magic remote has functions such as Universal Control, Single Click Access, ThinQ AI Q Speak, Hot Key, Point, Click, and Scroll. With all these advanced features, would this TV cost an arm and a leg?
The LG LED 50-inch price in India is Rs.50,990. Grab yours today with the best offers and discounts we have for you! So what you're waiting For? Visit the Poorvika site to order it right away and get your LG 4K TV even faster with our 2 hours Delivery.