19 Dec 2020
Evolution of Technology – The Timex iConnect Smartwatch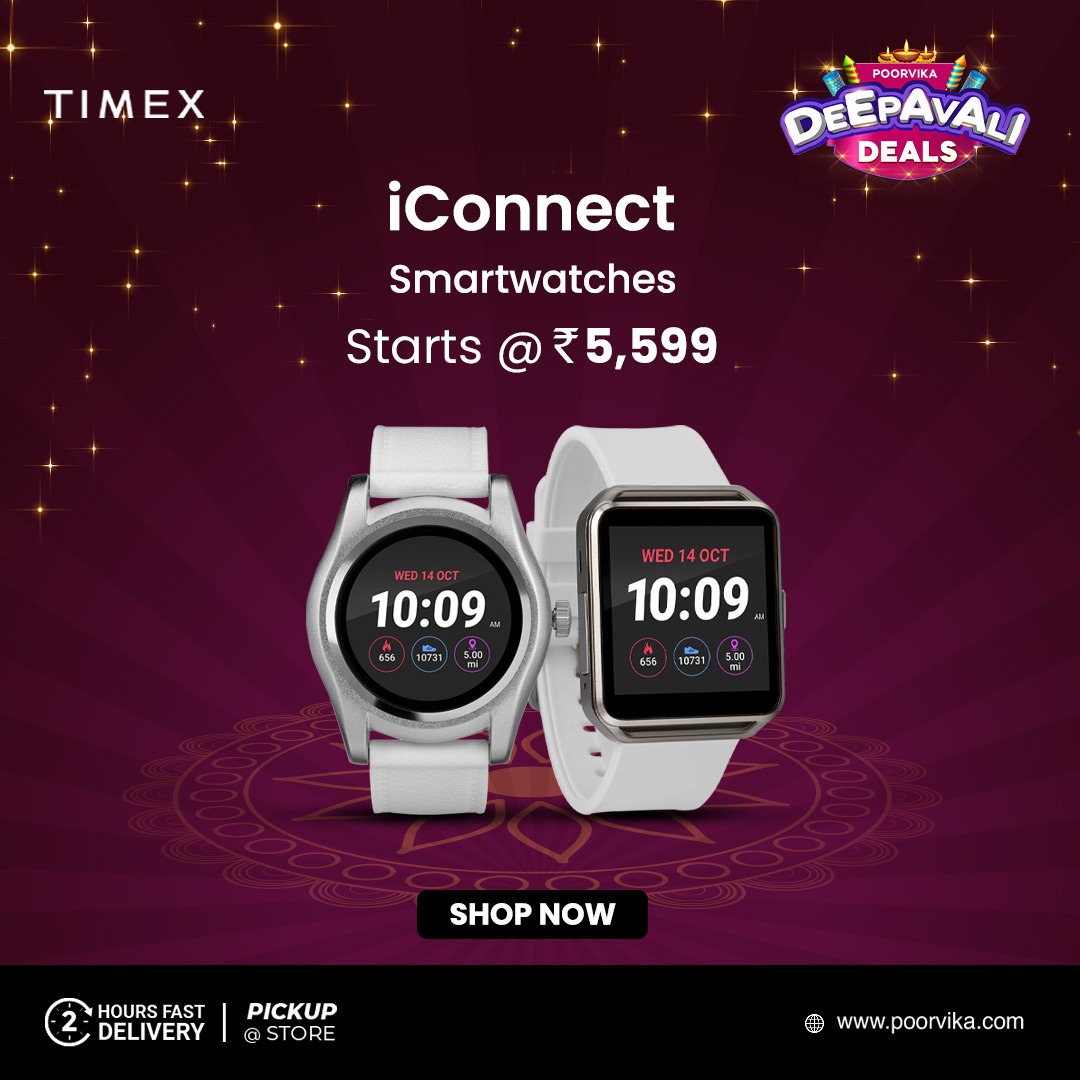 Great things are done by a series of small things brought together.
– Vincent Van Gogh
Well, Mr Van Gogh, this is true even in terms of technologies, so kudos to you. With each passing day, technology keeps getting more and more advanced. As it gets better and better, and capabilities increase, the size shrinks. Similarly, a computer's technology was made smaller and powerful, and voila, smartphones were born, and now smartphone technology has become smaller and powerful and given rise to smartwatches. An advanced smartwatch will help you do all the activities you usually do on a smartphone, and it also does things beyond that. It acts as a travel buddy and as a good fitness tracker right on your wrist.
There are various smartwatch brands, but "Timex" is one of the most famous wristwatch brands. The Timex iConnect Smartwatch series comes with features like direct notifications for calls, texts, calendar events, heart rate sensors, sedentary reminders, activity tracking, sleep tracking, and music tracks.
The Timex iConnect is let out with two different and stylish dial shapes like the circular dial screen and square dial screen. Let's have a look at both of these and help you decide what suits you.
The Timex iConnect Smartwatch has a circular dial screen made up of a lightweight metal alloy. It is available in five different colours that will steal your heart, Black, Stainless Steel, Gun Metal, Grey, and Silver Tone. It comes with an LCD colour display with a multi-touch gesture feature. It offers multiple watch faces, which can be set according to your mood or style. The Smartwatch comes with a 22mm silicone strap that fits up to an 8-inch wrist circumference. It supports Bluetooth v4.0 with a range of up to 10m and lasts for up to 5 days on a single charge. There is an in-built speaker that makes it easy to receive and make calls. It also acts as a Heart Rate Monitor, Sleep Tracking, Step Counter with Distance traveled, and Calories Counter. It supports both iOS and Android. The price of the Timex iConnect Smartwatch (circular dial) is Rs.6,999, and you can get it from Poorvika online.
The Timex iConnect Smartwatch having a square dial screen has a large 1.57″ LCD Color touchscreen. The smartwatch weighs 40g and measures 24 mm in Width, and 11.5 mm in Height. It is also made up of lightweight metal alloy in five different colors like Black, Stainless Steel, Gun Metal, Grey, and Silver Tone that adds to its fashionable digital display. It comes with Bluetooth v4.0, which has a connectivity range of up to 10m. The Smartwatch comes with Media Controls, Sleep Tracking, Calendar, Optical Heart Rate Monitor, Custom Watch Faces, Activity-Tracking, a Soft-Silicone-Rubber-Strap, and customizable Alarms. The Timex iConnect Smartwatch (Square Dial) comes for a price of Rs.5,599. Buy Timex iConnect Smartwatch online from Poorvika and enjoy all our special offers. Make the best use of the 2 hours delivery option and have it delivered to your doorstep right away.