22 Dec 2020
Superior Quality Skullcandy Earbuds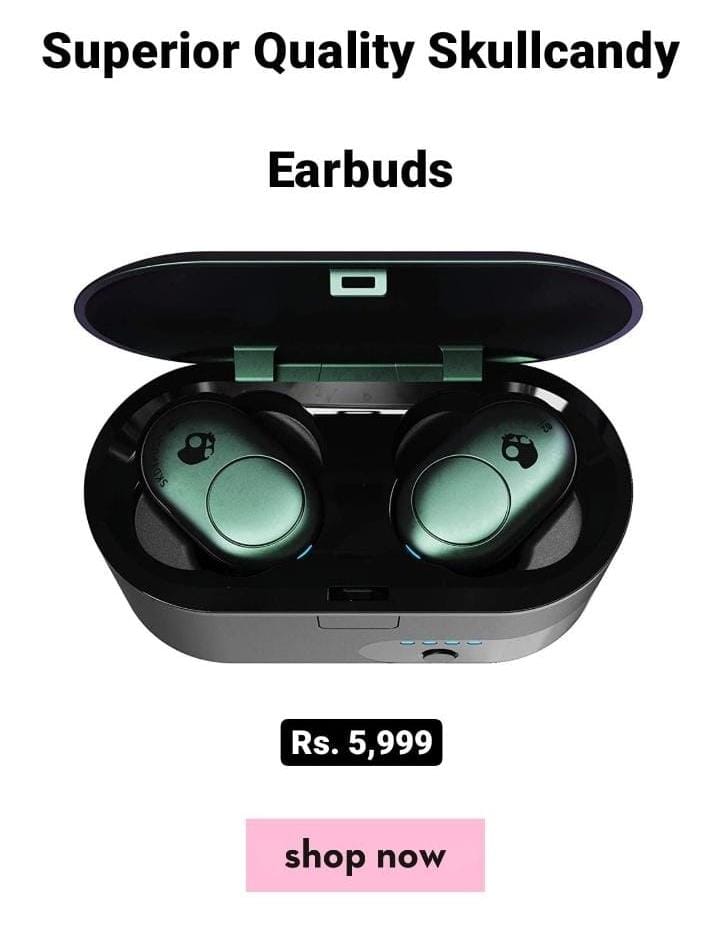 A day without earphones can feel like a decade for many youngsters. Be it while traveling or on a long sleepless night; we choose to plug our earphones in and zone into the world of music or podcasts. But when you actually want to experience real music, then your headphones must be of superior quality as well. This is one of the reasons for the increase in demand for True Wireless earbuds. Another reason why one prefers True Wireless earbuds is that it is cord-free and allows you to be handsfree. You can attend to your calls without the need to pull your phone out and place it at your ears. This makes it convenient for users to do various tasks without ever having to hold the phone physically.
If an option for earbuds is what you are looking for, we believe the True Wireless – Skullcandy BT S2BBW Push 2.0 True Wireless earbuds may the one for you.
The Skullcandy BT S2BBW Push 2.0 True Wireless comes with intuitive controls in the form of buttons. These buttons help you to perform various actions based on your smartphone without actually having to touch it. With these easily accessible buttons, you can adjust the volume and control your audio in multiple ways. To maintain the volume, you need to double-tap on the button. The right button helps to increase the volume, and the left helps to decrease.
The Skullcandy earbuds also let you answer and end calls with either of the buttons with a single tap. I f you wish to reject a call or keep a call on hold, you just need to hold the button for two seconds.
You can also send a message or set a reminder with the help of the assistant. To activate the assistant, you must triple press either of the button.
More often than not, we'd love to listen to music when we take a beautiful stroll through the drizzling raindrops? But you'd most probably avoid it because of the fear of your gadget getting damaged due to water. That is now a thing of the past. The Skullcandy true wireless earbuds come with water resistance. The Secure FitFin™ Gels ear gel design makes sure they offer a snug fit and don't fall off your ears. The truly wireless earbuds are designed in a way to stay connected by eliminating the loss of signal. The device comes with 12 hours of battery life. It also supports deep bass and Bluetooth connectivity for up to a range of 10m. It comes in an attractive green color, and the Skullcandy earbuds price is Rs.5,999. You can buy it from Poorvika online for the best price with the 2 hours delivery option.