24 Dec 2020
TCL AI 4K 55-inch Smart LED TV 55P715 – Full Features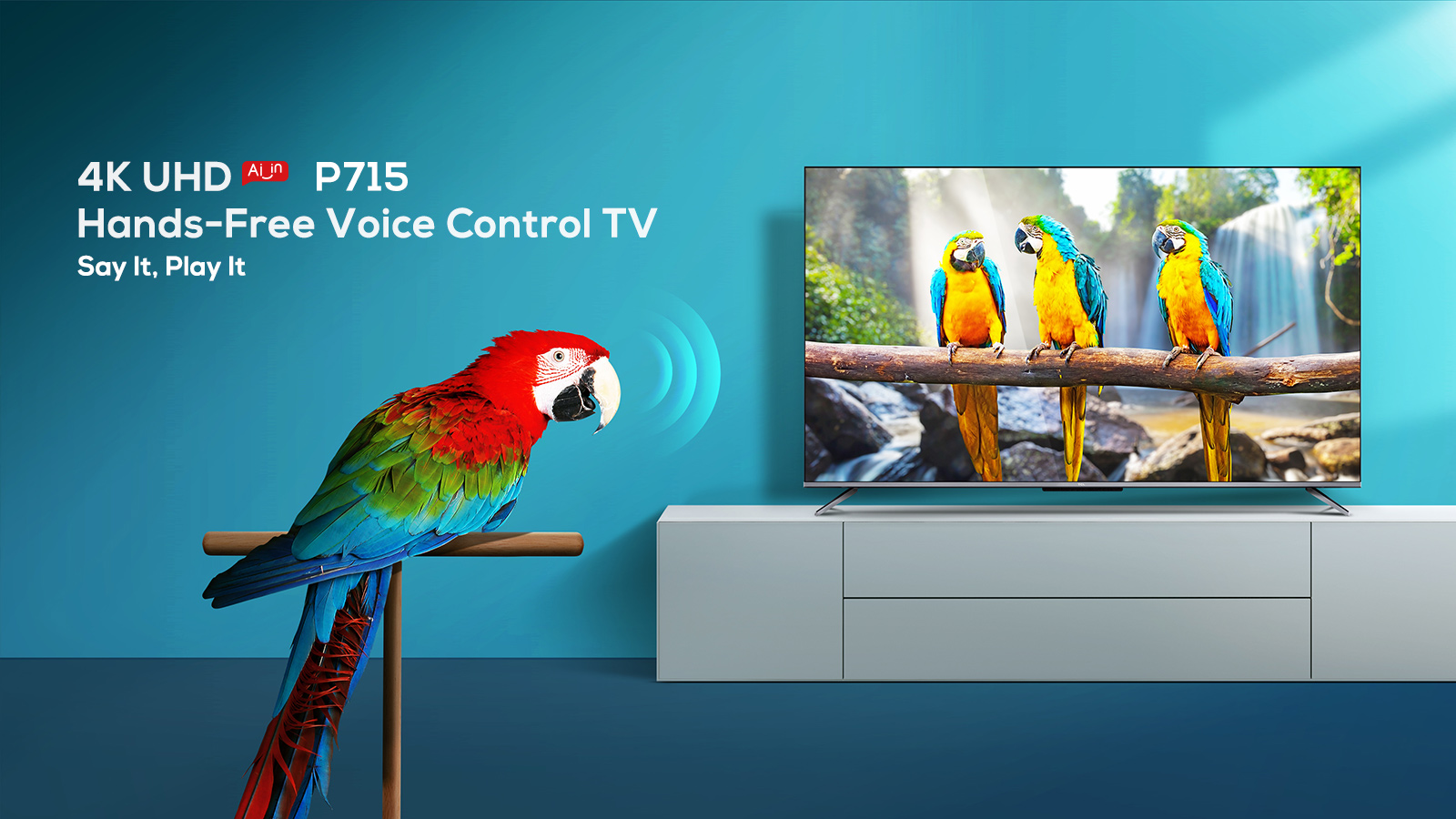 Hola everyone! We heard your inner voices, echoing toward your long weekend Christmas vibes amidst your long and tiring working hours. Meeting and partying with your folks in the new-normal, sharing gifts, and spending time with your loved ones. How about an extra dash of Entertainment to enlighten the whole vibe?! YES! Watch your favorite Netflix Movies and Shows with an impressive picture and sound quality on a much bigger screen! TCL makes it happen for you this Christmas season as you bring home the 55″ 4K Ultra HD Smart Android TV to show you the bigger and advanced version of everything you see. The TCL Smart TV does wonder by integrating best-in-class picture and sound quality with advanced features and specifications, throwing a bit of competition. It's no wonder the TCL 55″ Smart TV is the best-selling Smart TV for this price range. Let us deep-dive into the exclusive features and specifications TCL offers.
TCL Smart TV 55 inch Specifications:
TCL 55P715 AI 4K Smart LED TV looks perfectly bezel-less and sleek in its Royal Grey metallic frame and has an impeccable appearance due to its minimalist design throughout. The Smart TV features a stunning and more oversized 55″ 4K Ultra HD Display Screen with a maximum resolution of 3840*2160PX with 60Hz Refresh Rate. The 16:09 Aspect Ratio with 4K HDR Display enhances every color on the screen, giving an entirely new dimension to the Entertainment. More prominent Display demands more vibrancy and optimization, achieved with TCL's algorithm, Dynamic Color Enhancement. Now your extended movie time in the nights is no more a hassle thanks to Atmospheric Micro Dimming and 4K Upscaling that analyzes TV content in 1,296 separate zones and adjusts the brightness and darkness accordingly.
From Marvel's Avengers series of Action movies to your favorite Soap Operas, clear dialogues, all the way the sounds of Birds chirping far in a forest, TCL's Immersive Dolby Audio with 2.0 channel makes it ultra-realistic and extraordinary. The combo of 4K HDR and Dolby Audio is truly an immersive cinematic experience.
The Quad-core CPU and Tri-Core GPU make watching hassle-free for you. The latest Android OS with millions of Applications from the Play Store like Netflix, YouTube, Amazon Prime, and Disney Hotstar give you a wide range of entertainment options. Discard your old school habits of using a remote to access your Smart TV. Just Say it, and it Plays it! Yes, you heard that right, the TCL Smart TV has 4 microphone receivers allowing you to command Google Assistant, and it does your bidding. The TCL's AI Platform lets you Plan your day, play music, videos, ask about the weather, and much more. Is it limited to only talking?! Definitely not. Voice it out and watch your Home getting transformed! Integrate your AI Smart TV with Google Home to integrate all your Smart Home devices.
Casting your content from your smartphone to your Smart TV is a breeze with TCL's MagiConnect App, which is a one-stop-shop for Smarter TV watching.
Other connectivity options include WiFi, Bluetooth, 3 HDMI ports, and 2 USB ports. Transform your regular weekends into extraordinary ones with this awe-inspiring Smart TV. The TCL Smart TV 55 inch price in India is Rs.44,990. Buy the TCL 55P715 Smart Android TV Online from Poorvika and have it delivered to your doorstep with the 2 Hour Delivery option. Illuminate your Christmas season with the 55″ TCL Smart TV on your wall and enjoy the big screen experience.