03 Jan 2021
TCL 43-inch AI 4K UHD Certified Android Smart LED TV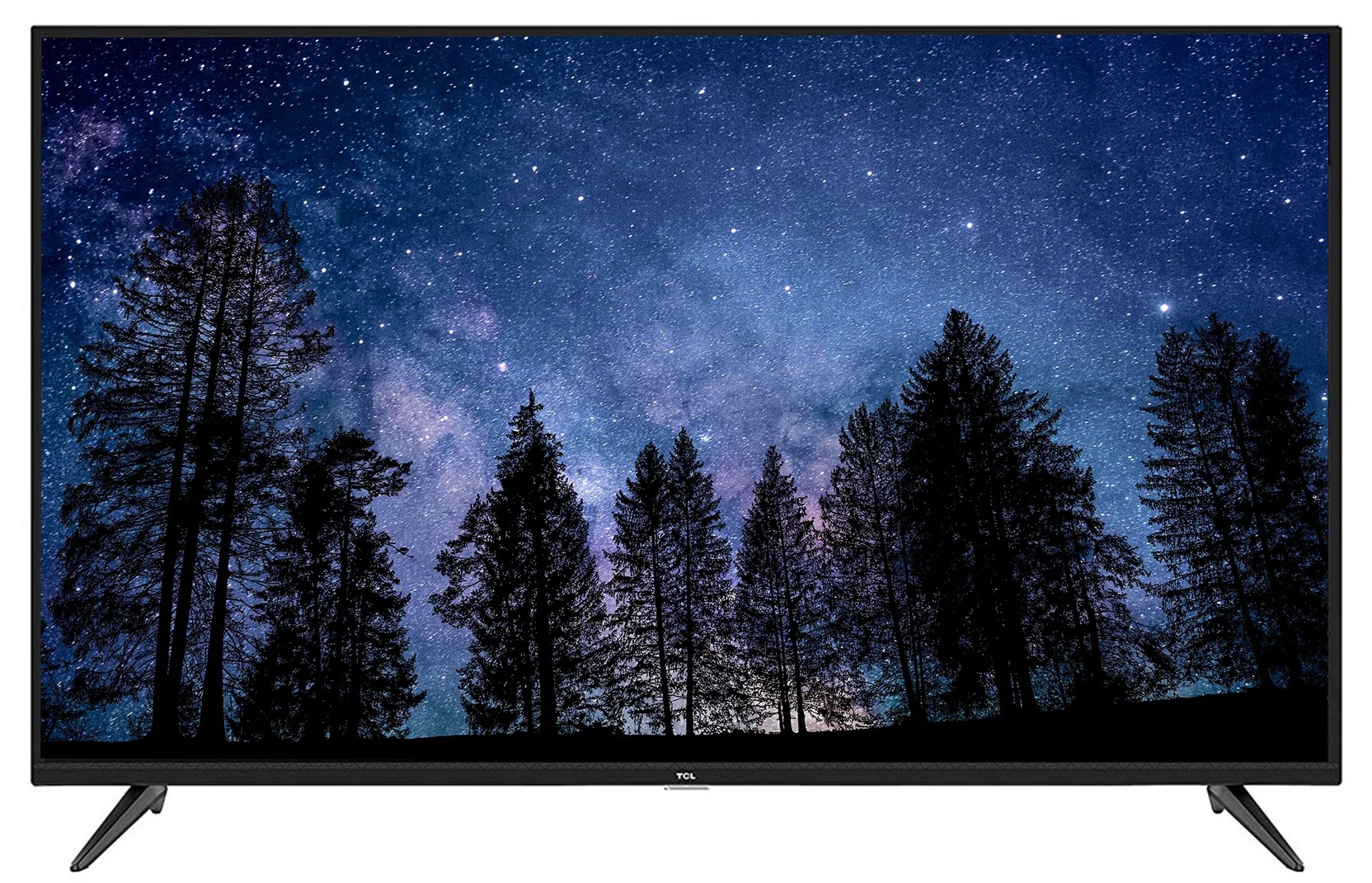 The world of Television has seen a tremendous evolution in the past decade. We've come a long way from tiny yet bulky CRT TVs to the large LCD Displays of today that replicate Cinema Screens.
But Sony took the opposite route as they began with the mass-production of pocket television in 1982. Since the beginning, television has gone down a revolutionary path to meet the demands of people.
Amongst Television manufacturers, TCL is a well-known brand that cemented its identity with advanced TVs and earned people's trust.
Here we bring one of the top-notch products from TCL, the TCL 43″ AI 4K Smart TV that's been turning heads with its advanced features.
The TCL AI 4K UHD Certified Android Smart LED TV 43P8 comes with a 43″ display with a refresh rate of 4000:1. It provides a comfortable viewing angle of 178°.
Experience immersive viewing with the TCL 43″ smart TV through a 4K UHD display, which portrays stunning images with every single detail regardless of the shade of light. The Full HD device comes with a screen resolution of 3,840 x 2,160pixels, containing 4x times the number of pixels than a regular HD TV.
The Micro-Dimming Feature Pampers your eyes as it improves the overall picture quality. The feature analyses the TV content in hundreds of separate zones to adjust the brightness and darkness. The Super Narrow Bezel provides a better viewing experience, as it has an extensive field of vision.
For a super-fast, seamless high-graphical performance, the TV hosts a CA53 64bit Processor combined with a Mali470x3 600MHz GPU. It comes with 2GB RAM and 8GB internal storage. Watch your favourite shows from popular content providers such as Google Play Store, Google Game, Google Music, Google Movie&amp, Netflix, YouTube, T-cast, and Mediacenter.
Tamil, English, Hindi, Marathi, Gujarati, Sinhala, Kannada, and Rajasthani are the regional languages supported by the TV and Assamese, Marathi, Gujarati, Kannada, Tamil, English, Hindi, Punjabi, Bengali, Telugu, Urdu, Malayalam, and Oriya are some system languages supported by the device.
The device has Dolby Audio that optimizes the overall sound quality and delivers an immersive 5.1 Surround Sound with its Dolby Decoder.
You can now explore a world of life-altering entertainment with the Google-certified Android P system.
This device is the perfect solution for an advanced home experience, with its in-built Google Assistant, an AI that helps control your TV and other Smart Devices by voice.
The TCL Smart TV 43″ price in India is around Rs. 25,990 available here at Poorvika, sitting right in your budget. Order Online Now and get it delivered to your doorstep with our 2 Hours Delivery.