07 Jan 2021
Best Budget Power Bank Under 1500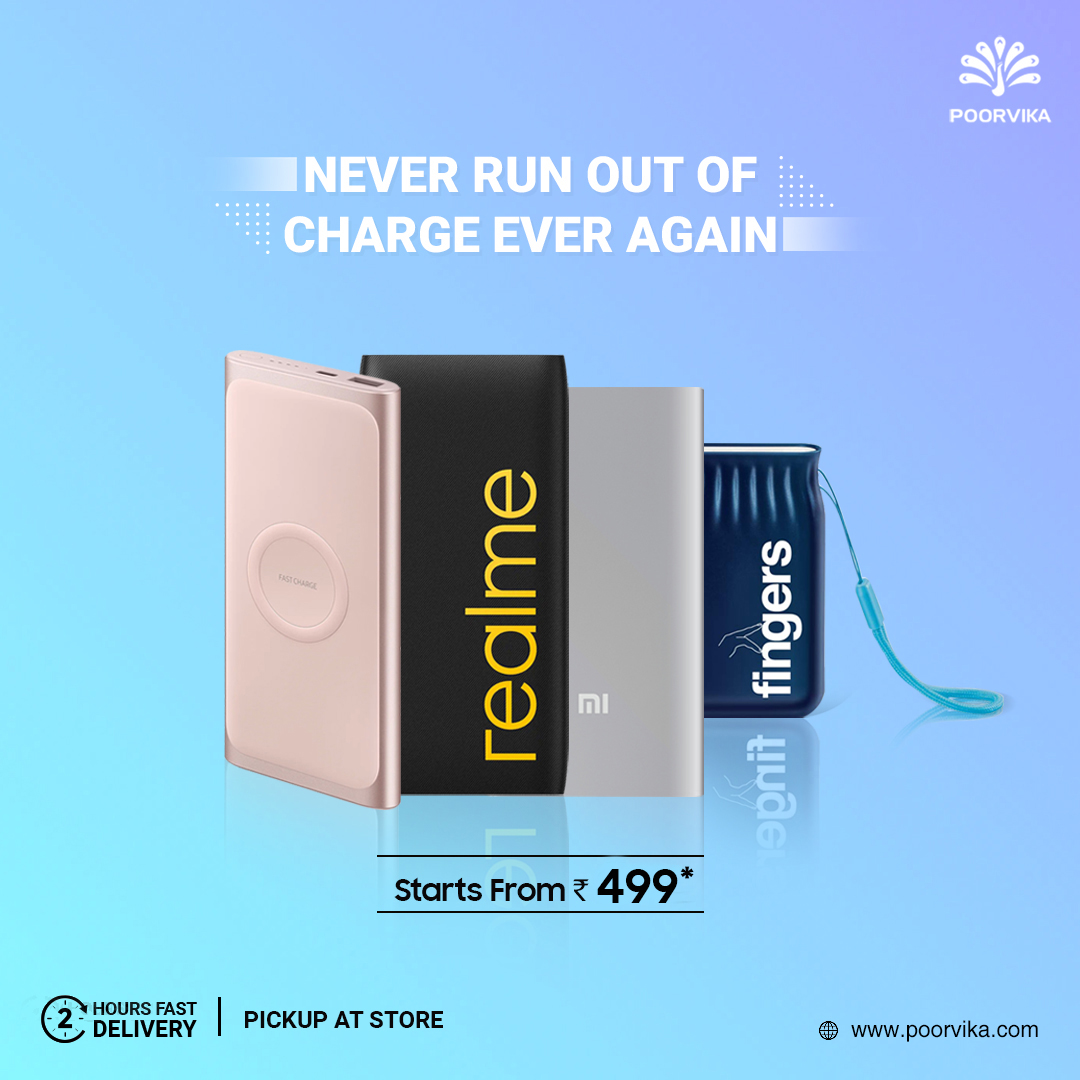 A power bank must be able to revitalize when your smartphone goes off steam. Longevity, Intensity, Versatility are the parameters that play a vital role in defining a product.
A budget product must not hurt your purse, and this is not an opinion but a fact. We have done not just product research, but product testing as well regarding one such device which you can rely on.
Realme 10000mAh Power Bank 2
This amazing product is offering a 18W fast charging support to all devices that support fast charging. Realme claims it can fast charge two devices simultaneously.
Performance
In general, most products undergo a slight change in various aspects against the claims made by the manufacturer, more commonly in the area of underperforming. But not in this case. The Realme Power Bank 2 doesn't behave in any way, contrary to the claim.
Don't ever think about charging your power bank before you go to bed because, as stated earlier, versatility is one of the parameters that make the Realme Power Bank one of the best budget power banks.
Exterior
The external finish consists of Thousand dainty stripes that leave you puzzled and wondering if the body is actually made of carbon fiber. But then again, it is these dainty stripes that make the Realme Power Bank 2 resistant to dust, fingerprints, and smudges.
Feature
Its low current mode doesn't spare much power but rather just supplies what is needed. This makes it ideal for charging smaller and rather low powered devices such as smartwatches and headphones.
The production cost to manufacture a Lithium-Polymer battery is high yet Realme has used it to offer protection from Electromagnetic Fields.
Moreover, it also cuts off the power supply once your device is completely charged, preventing any sort of damage that could occur from overcharging a device.
Design
Because of its slim rectangular design it resembles a Dairy Milk Silk chocolate.
Price
Yellow and Black are the two color variants currently available. Realme Power Bank 2 price in India for Rs.999 from Poorvika Mobiles, and get it delivered to your home by choosing our 2 Hour delivery.
Mi 20000 mAh Power Bank 3i
Laymen will turn their heads and place their palms over their mouth. Because this power bank can charge two Type-C devices and a device that is equipped with micro-USB.
Feature
Its whopping 20000mAh Lithium-Polymer battery stays modestly hidden under the bulky matte-finished rectangular plastic body. The Lithium-Polymer batteries do not bleed power and remain sober even at sweating temperatures.
Lithium-Polymer batteries don't rebuke. Even if they are abused to the core and are built to perform even under some of the hardest conditions. This 'hardcore' characteristic of the Lithium-Polymer battery lets manufacturers offer multiple layers of protection, making the Mi power bank child-friendly.
It adapts to charge earphones and bands after you press the power button twice. As of now, it is only available in a Black color variant.
Price
Mi 3i Power bank price in India Rs.1,495. Buy Mi 3i online or hop over to our Poorvika stores. Use our 2 hour delivery service and get your products delivered home.
Verdict
Apart from the three parameters mentioned earlier one thing which cannot be denied is budget. So considering the factor called a budget. These two products are our choice under the category of best budget power banks.