08 Jan 2021
Mi Smart Speaker – The Best Budget Smart Speaker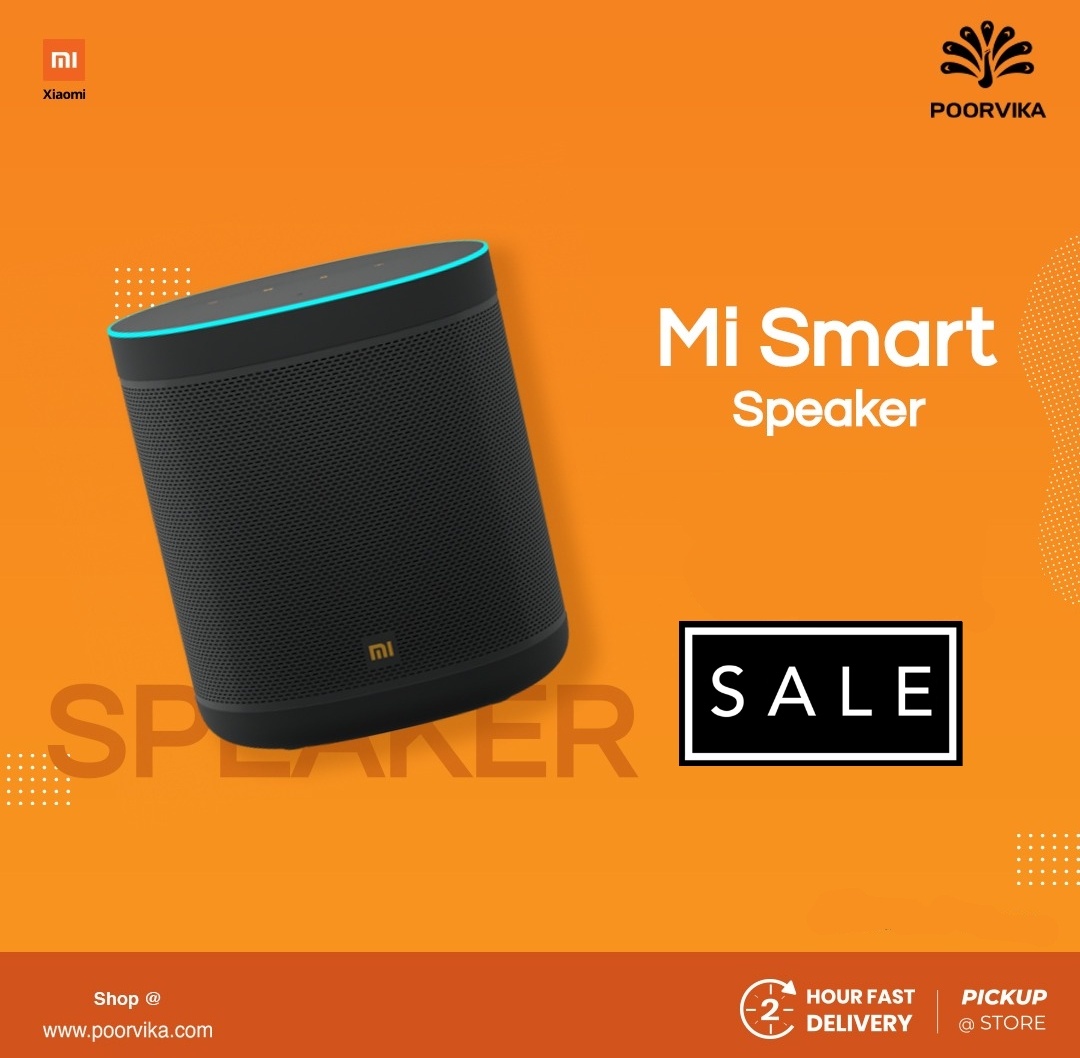 From our Grandparents' massive, sturdy Speakers that deliver chosen songs from a single-channeled radio to devices that do the bidding of Gen Z's 'Hey Google, play Despacito and increase the bass to maximum', we all grew up. When traced back, speakers have exposed exuberant progress concerning everything in terms of Technology Size, Sophistication, Audio quality, audibility, and portability. Smart Speakers are the talk of the town among the Gen Z audience, making them look uber-cool. Mi has its footprints in almost every genre, offering the world's best-in-class products that feature advanced technologies. Now, Mi enters the Smart Speakers club by launching the Mi Smart Speakers', competing diligently with other Tech Giants in the market. Let's dive deep and scan the advanced features and specifications of the Mi Smart Speaker.
Mi Smart Speaker Specifications and Features:
The Mi Smart Speaker, with its matte-black texture throughout, is ergonomically designed for easy handling and to travel places. The 0.7mm metal mesh casing with 10531 sound holes circumferencing the device offer superior quality in its build, marking its finish as the best-in-class. The cherry on the top, I meant the light ring on the top, provides 16million colors in terms of lights that add a pinch of 'party' to the whole scene. The top of the speaker bears four touch-sensitive buttons for ease of control and two intelligent far-field mics to enhance voice recognition and an option to turn off the same.
True to its tagline, 'Sound that never sounded this Smart', the speaker is absolutely a Smart, cognitive Speaker at an affordable price. Experience exemplary sound quality in every corner of your room with its powerful 12W Speaker and 63.5mm sound driver, delivering quality-rich sound. Watch Marvel's action scenes with an enhanced experience with the DTS Profesional Tuned Sound that offers crisp treble and dynamic bass. No more rushing to your Speakers to quickly skip your least-favourite tracks; now just say 'Ok Google' and watch it do wonders. Are you more comfortable with the Hindi language? Worry not, as Google Assistant has it in the bag for you! You can now ask your assistant to control volume, change channels, set alarms, plan your day, and also ask for the best restaurants around offering a yummy Chicken Burger!
Use your favorite Mi Speakers according to your moods. Play your favorite track from your smartphone by asking Google to connect to your Smartphone's Bluetooth. Do you feel a single Mi Speaker does not suffice the experience you get from your Mi 55-inch HD Android Smart TV ?! You can supplement it with an extra Mi Speaker and pair them both to your Smart TV for a theatric audio experience in no time. Casting your favorite shows, music, and movies to your Smart TV with a built-in Chromecast is undoubtedly the cherry on the cake.
PRICE:
Not just you, even your home gets smarter with this Intelligent device. Now, host your long-awaited house parties with no second thoughts. The Mi Smart Speaker price in India is Rs.3,999. Get your hands on these latest editions of premium yet affordable Mi Smart Speakers from the Poorvika Website with exciting offers and deals. Get your products delivered with Poorvika's 2 Hour Delivery service.