12 Jan 2021
Best WaterProof SmartPhone, You can buy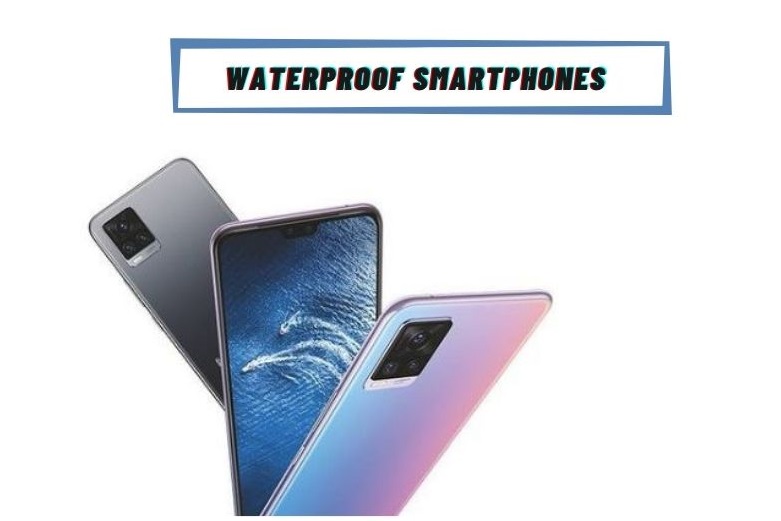 Drop it in the Ocean or Pool! Now, Protecting the Phone is no longer a cause of worry. Almost every high-end brand has now started offering SmartPhones with water and dust resistance capabilities.
Earlier, We used to guard our Phones against water damage by not carrying them while it's raining or not using them around the pool, as the chances of us dropping them in water were always high.
It's now totally changed, as most of the Phone featured with water resistance power.
Every Smartphone launched in the market comes with some IP rating. The first digit after IP signifies the dust resistance; if it has a rating above"6″, it is tight dust resistant. The second digit denotes the water-resistance; if it is above seven, it can withstand water immersion.
Earlier, the waterproof smartphone designs are deformed, but now it has changed. Every model has a sleek and trendy design with note-worthy features.
At this Blog, we carry the top-end waterproof smartphones with rich features:
1, Apple iPhone 12 Pro Max Specifications:
iPhone 12 Pro Max is the latest high-end model phone from Apple, which has the IP68 rating, allowing the protection against liquid till 6 meters. The previous version models have 4 meters of water resistance power. iPhone 12 Pro Max flaunts a 6.7 inches Super Retina XDR OLED display powered with an Apple A14 Bionic (5 nm) processor.
The device has three cameras on the rear-side and a single camera on the front side. The starting Apple iPhone 12 Pro Max Price In India is Rs.1,29,900
2, Apple iPhone SE Specifications:
Apple iPhone SE is the latest released budget fit Phone from Apple. It has IP67 dust/water resistance, which has the endurance till 1 meter for 30 mins. The mini Phone comes with a 4.7 inches Retina IPS LCD powered by an Apple A13 Bionic (7 nm+) processor. Both the front and rear sides have one camera. Apple iPhone SE Price in India is Rs.54,900
3, OnePlus 8 Pro Specifications :
OnePlus 8 Pro is the first-ever Phone that touches the standard of IP-rated water resistance. The Phone has an IP68 dust/water resistance capable of withstanding water and dust. The Octa-core Qualcomm Snapdragon 865 (7 nm+) processor is featured in the Phone and engineered with a 6.78″ QHD+ display. The photography is made powerful as it has a 48 MP Main Camera. OnePlus 8 Pro Price in India is Rs.59,999
4, Samsung Galaxy S20 FE Specifications:
It is the latest released flagship model from Samsung. Its tailor-made Phone on the customer's recommendations. The Phone Sports IP68 water resistance has the threshold to hold up to 5-foot (1.5-meter) level. It comes with the most attractive (6.5″) Full HD+ Infinity-O Display. Enjoy the pro-grade with three cameras on the rear side; the Samsung Galaxy S20 FE Price in India is Rs.49,999. Purchase your favorite product from Poorvika Online, get it delivered at your doorsteps with 2 Hours Delivery options.