16 Jan 2021
Apple iPhone 12 Pro should you buy Reviews and all the details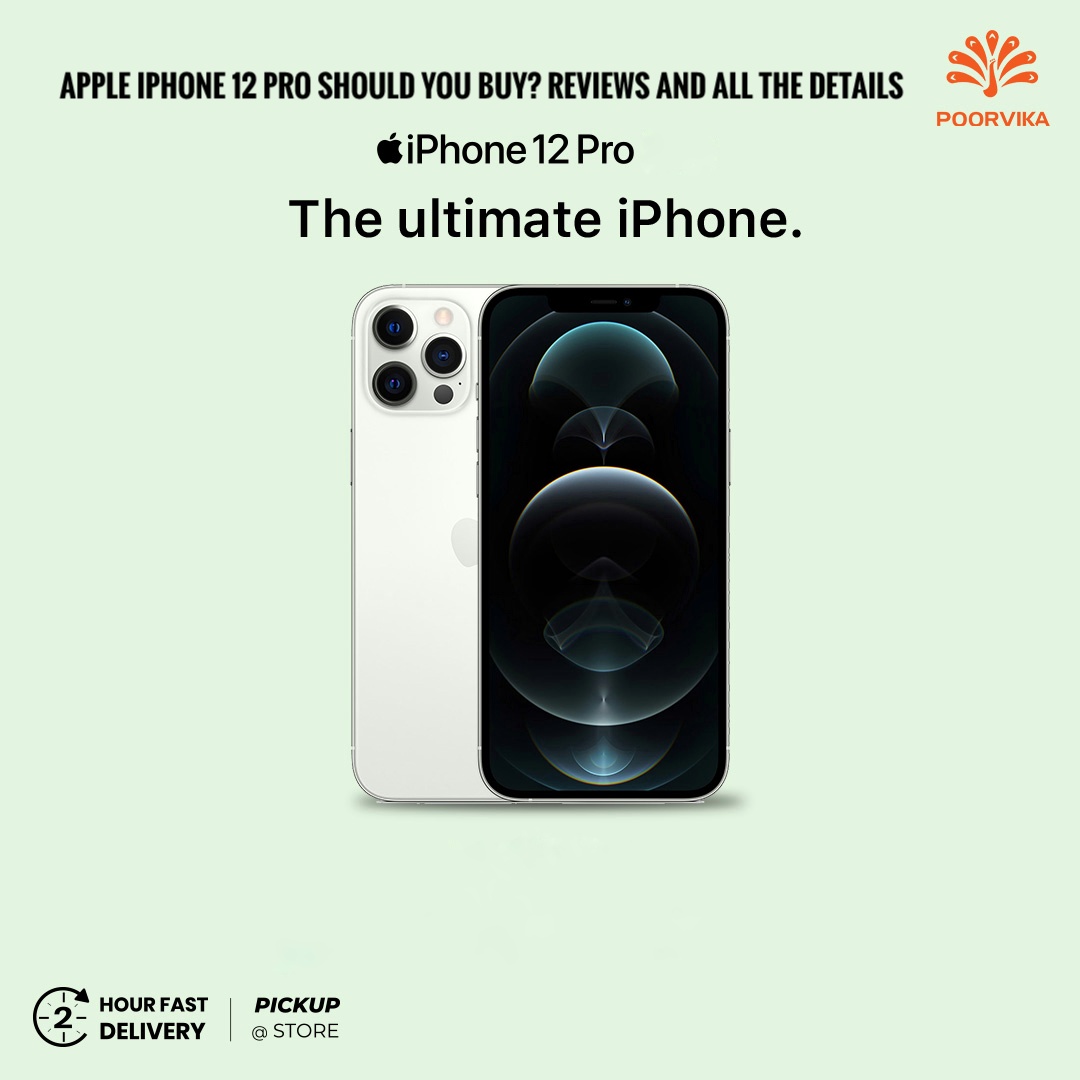 We might have often seen this phrase: made like a gun from the fuel tank of Royal Enfield Bullet, ever heard, made like a knife No right! From now on if you are asked this question stop saying no. Now you are puzzled why you must stop saying? Because chassis of Apple iPhone 12 Pro is made of Surgical steel. Surgical steel is an alloy of 20 percent Chromium and 80 percent of Iron.
Build:
Addition of more Chromium makes Surgical steel more corrosion resistant since Stainless steel has only 10 percent of Chromium. People who are more prone to allergic reaction will always check whether their products are hypoallergenic. iPhone 12 Pro is also a hypoallergenic product. Smartphone user experience will reach pinnacle through this fantastic product. Both Surgical steel chassis and OLED display will not fade away. The back of iPhone 12 Pro is made of matte glass. It is still going to look the same even after years of usage
Chipset:
iPhone 12 Pro's ambitious Bionic A14 processor leaves all other Smartphone processors in dust. This trend has been the same for years now the scenario has rapidly galloped because of stupendous 11.8 billion Transistors in a single chipset. This is another example of an Engineering marvel.
Camera:
16- core Neural Engine aids you greatly to arrest the memorable moments of your life. LiDAR scanner does everything possible to enhance your photos. Triple camera setup on the rear performs both in isolation and together. It reminded us of an interview of Steve Jobs, where he said "at Apple, we have zero committee." "we are the biggest startup in the planet". He mentioned it just to convey how organized Apple is, not just their management even their products are organized.
Night selfies are no longer going to consume your time because Deep Fusion milks the lens to capture flawless pictures even if lamps are turned off. Its HDR 3 support is included to differentiate colors during noon. Having a Buffet Brunch at a under garden umbrella? Take out your iPhone 12 Pro to snap splendid daylight shots. But if you still want to spend more time through which you can get more control over the color reproduction, exposure, details since iPhone 12 Pro also allows you to shoot images in Raw format.
Battery:
It also packs a massive battery inside the glossy back which will let you watch 8th season of Game of Thrones twice. With new improved iOS you can open videos without getting directed to a social media. 15W wireless charger includes a magnetometer that can charge iPhone 12 Pro regardless of the position it is placed on the MagSafe charger.
Verdict:
So now comes the answer to the question should you buy? Yeah you should, considering the utility and the sophistication it offers you should buy iPhone 12 Pro. You can buy a 6GB RAM/128GB ROM variant of iPhone 12 Pro price in India for Rs. 119,900 at our Poorvika Mobiles and get it delivered to your home through our 2 hour delivery. Price of 256GB ROM variant in India is Rs.129,900 and price in India of 512GB ROM variant is Rs.149,900 at Poorvika Mobile.