16 Jan 2021
Top 10 Best Wireless Earbuds 2021 Budget and Premium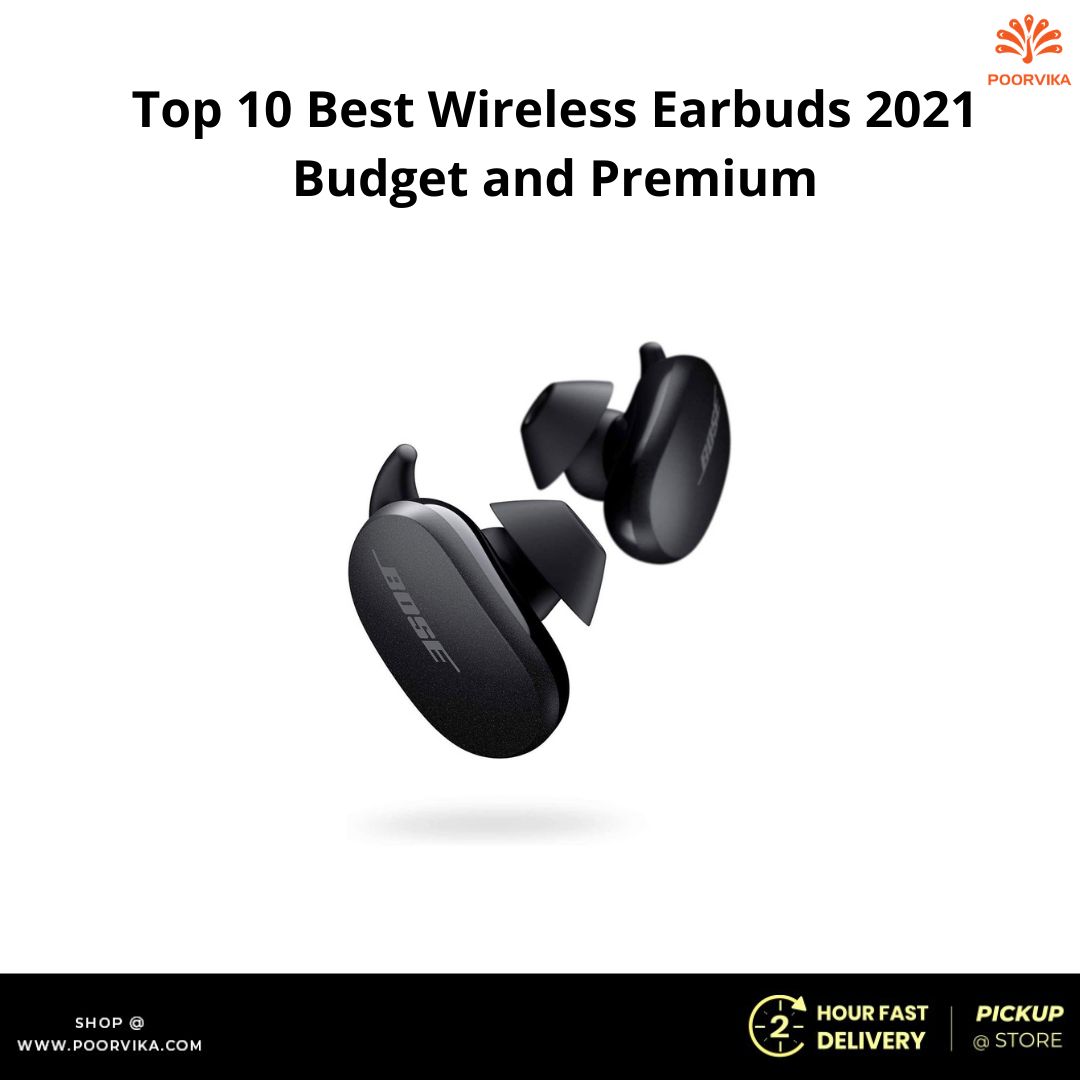 After hours of product testing today we are bringing you the best earbuds to buy in 2021.
Earphones are an unavoidable companion if you are a Smartphone user. After years of their existence, they are losing relevance because of many problematic scenarios. The primary issue you face while listening to music through earphones is: the wires get tangled.
Trying to fix them is not the same as peeling banana skin. It is more of deboning a chicken. Kitchen is not the only place you want to be in, right? Now hold that thought. It was just a rhetorical question. Earbuds are the only solution. If you want to move around while you listen to the song that beats your heart. Now we have a lineup of the current top then earbuds to make your life easier and get you out of your tangles.
Bose Quietcomfort Earbuds
Undeniably this is the best Earbud we have tested till now. Its Knee dropping bass even at lower volume is the prime element of this product from the Massachusettsan acoustic manufacturer.
With its active and dual noise cancellation technology. You can clearly hear what is played and during calls, the one on the receiver end will hear your voice not the noise of honks or the blender.
Its Modest design gives you control over the noise cancellation part and you get to level, play or pause a song/video, and attend calls by just touching the earbud.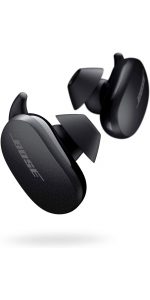 Its micro sensor works perfectly by pausing the content after you take them off your ears. Scoop avocado and add some milk in the blender and by the time your smoothie is ready. Bose Quietcomfort Earbuds will be ready to offer two hours of entertainment with just a quick charge.
It is available in Soapstone and Triple Black colors. Bose Quietcomfort Earbuds price in India Rs.26,990 at Poorvika and Avail our 2 hour delivery to get it delivered to your home on the same day.
Apple Airpods Pro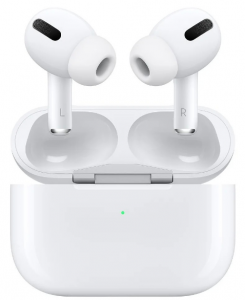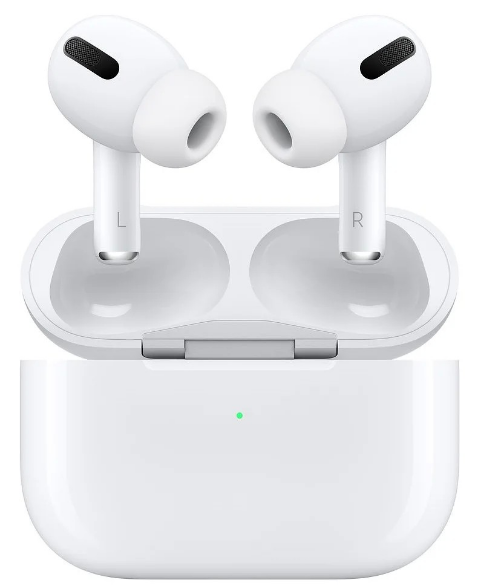 We cannot expect anything less than the World's first trillion dollar company. We might have come across earbuds that offer customizable music but this device's customizable fit sets it apart from other earbuds available in the market.
Regardless of your motion.Apple's active noise cancellation adapts to the way you move. Siri reads you the messages you receive and navigation can be turned on without reaching out to your iPhone.
The H1 headphone chip in the earbuds stabilizes wireless connection efficiently, so well that you end up with a question, how did they manage to do this? Apple Airpods Pro price in India Rs.20,990 from Poorvika and get it delivered to your home with our 2 Hour delivery.
Sony WF-1000XM3 Wireless Noise Cancelling Headphones
With this earbud, you will be able to hear new background sounds you would have never heard of before, from songs you've probably listened to thousands of times. We know you'll end up being baffled whether our ears can hear and differentiate all those sounds.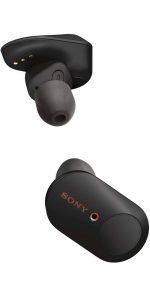 Put your device to charge while you start preparing breakfast for your beloved one and by the time you start cleaning the granite slab, it will be up and ready to last all day long. It is available in Platinum Silver and Black colors. Sony earbuds price in India Rs.19,990 from Poorvika and get it delivered to your home through our 2 hour delivery.
Bose SoundSport Earbuds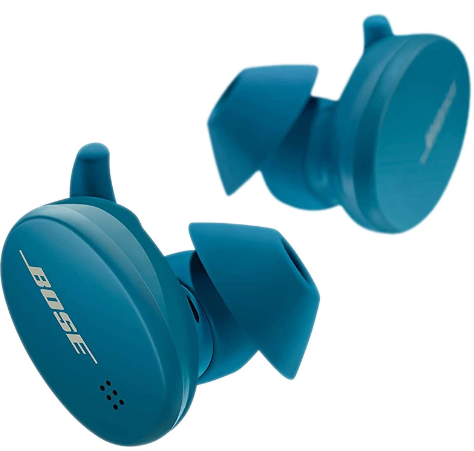 Using the phrase "fits like a glove" is completely unfair to describe this product. Because after wearing it on, you will forget whether it is there or not. It's that comfortable. With its noise cancellation technology, you can feel the raw warmth of the music. It is made to outperform your toughness. It stays unmoved even during a Strenuous workout or a torrential pour.
Unlock a new dimension of connectivity with Bluetooth's latest version of 5.1. The earbuds are available in three colors named Glacier White, Triple Black, and Baltic Blue. Bose Sport Earbuds price in India is Rs.17,990 from Poorvika and get it delivered to your home through our 2 hour delivery.
Bose SoundSport Free True Wireless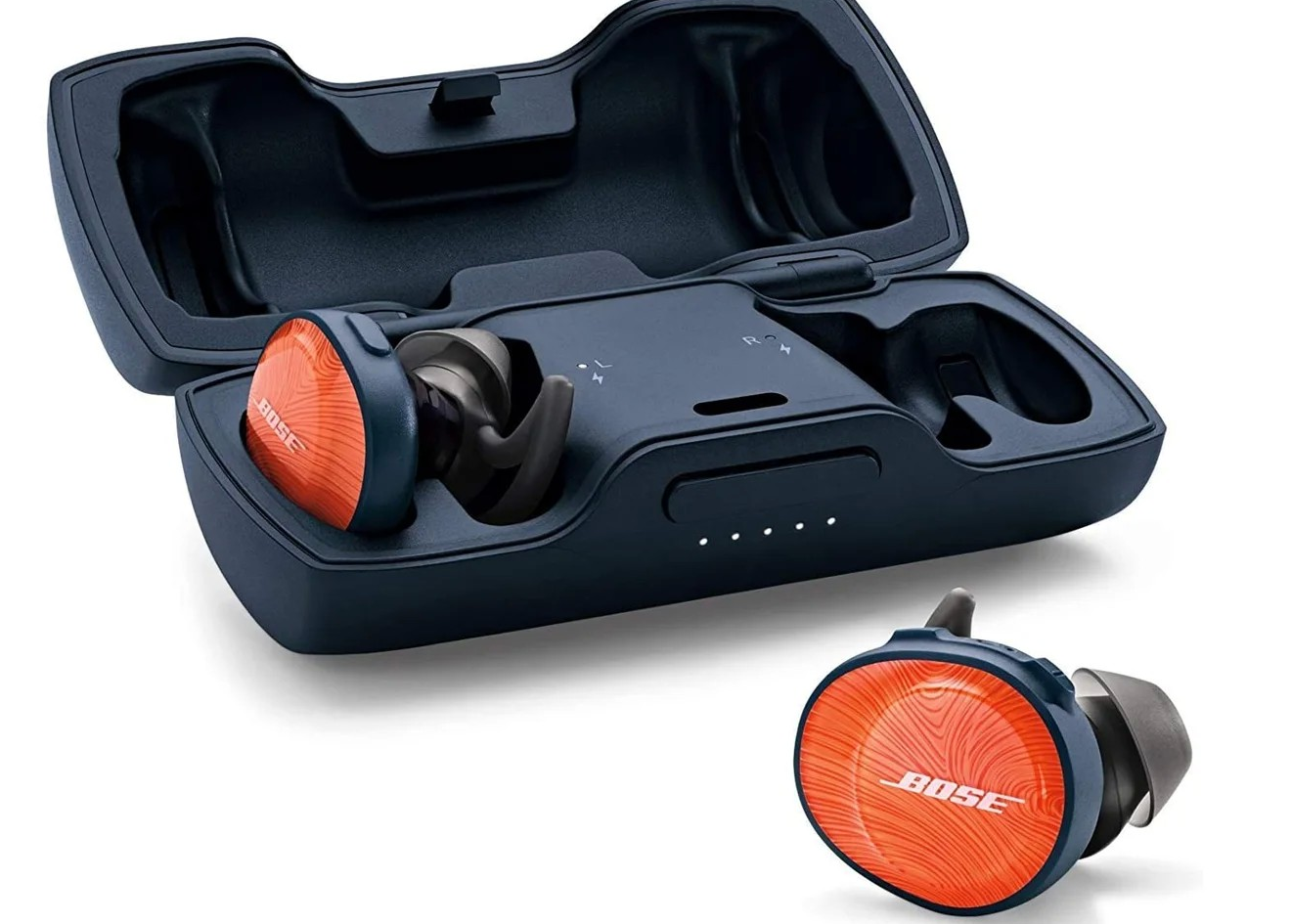 The first thing you will notice the moment after you unbox the package is its charging case. We agree it doesn't look like any of them available in the market. Then, how does it actually look like? To us, it looked like a sniper case. Don't be worried, it isn't a real one. So owning it will not make you a mercenary.
The bud's Silicon ear cushion can stay all day inside the auricle. And you definitely don't have to use a cotton swab to get rid of the itchiness later on. Fully charged battery of the earbuds took more than 5 hours to get discharged.
It is available in Black and a combination of Navy/Citron, Orange/Navy colors. Bose SoundSport Free True Wireless price in India is Rs.16,499 from Poorvika and avail our 2 Hour Delivery to get it delivered to your home.
Apple Airpods 2
With its charging case, the Airpods 2 offers something that every other Earbuds can only dream of. Even if the Avengers: Infinity War and the Endgame are watched together. The Airpods 2 lasts a little while longer after the movies end. Apple boasts by claiming that the Airpods 2 lasts round the clock. After testing the device, we had no other option than to affirm their claim.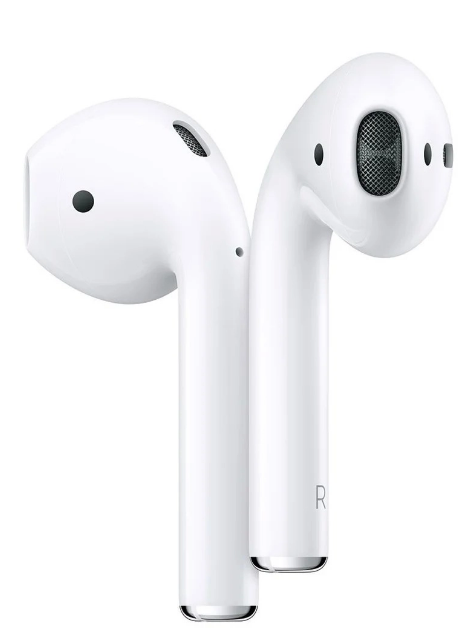 The M1 chip scampers and lessens the time needed to process your voice. I was not in a mood to fillet and bake seer for dinner, so decided to go for a toast with an omelet.
Before putting the bread upon the Tawa, I placed the Airpods 2 on the Charging Case. After I got 4 slices of bread toast with a plain omelet on the plate. I took the Airpods 2 out of the Case. And to my surprise, even after listening to Joe Rogan's Experience with Elon Musk, it was not completely discharged.
Apple Airpods 2 price is Rs.15,990 from Poorvika and get it delivered to your home through our 2 Hour Delivery service.
Samsung Galaxy Buds Live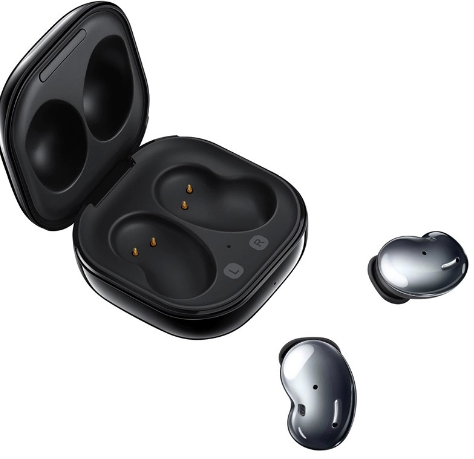 The Galaxy Buds Live flaunts active noise cancellation and tap to control technology for a super-smooth experience. It is equipped with a 12mm driver manufactured by the Austrian audio maker AKG that delivers a clear and thumping output.
Place it on the back of your Galaxy S series or Galaxy Note series smartphones for charging. It is available in three colors named Mystic Black, Mystic Bronze, and Mystic White. Galaxy Buds Live price in India for Rs.11,990 from Poorvika and get it delivered to your home as you avail our 2 hour delivery.
Sony WF-XB700 Truly Wireless Headphones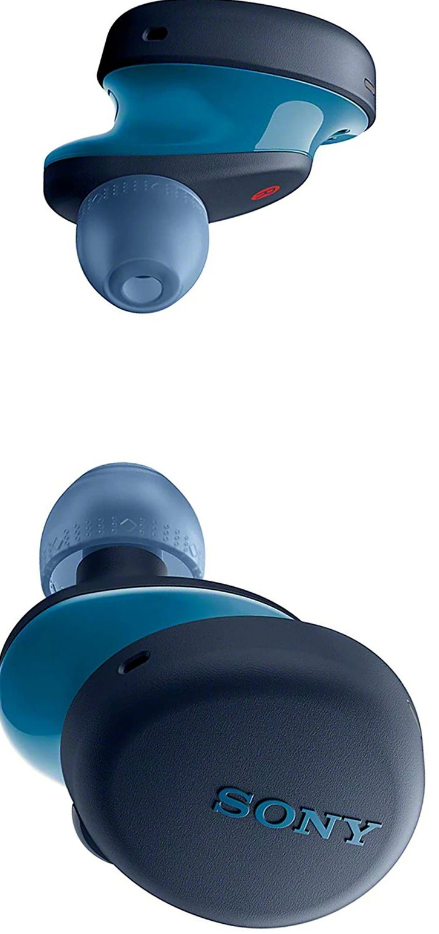 In terms of aesthetics it is radical because it reminded us of lady bug. With a maximum frequency of 8000Hz this earbud flaunts IPX4 Water & Sweat resistance to ensure it adapts not just to you but to your lifestyle.
Sony WF-XB700 Earbuds price in India for Rs.9,990. To get it delivered, avail our 2 hour delivery.
Samsung Galaxy Buds+ True Wireless Headphones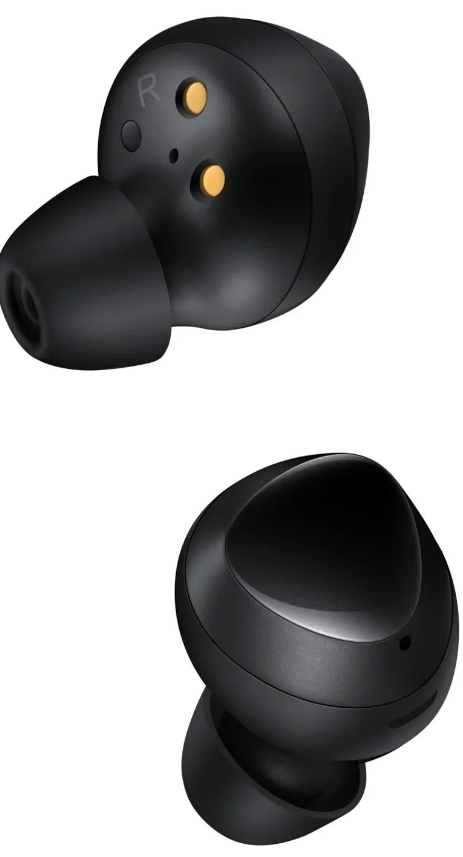 Bass output is so similar to a Jab followed by a hook. So it is almost impossible for you to slip away from this combination. Most earbuds are miserable at handling low volumes. It is because the Viennese manufacturer AKG made sure this earbud doesn't sound plonky like the others.
Weighing just about 1.3 gram more than a 80GSM A4 paper we can confirm this to be one of the marvels of Engineering. Galaxy Buds Plus price in India for Rs.8,990 from Poorvika and avail our 2 hour delivery to get it delivered to your home.
Anker Soundcore Liberty Air 2
We experienced different audio output every time we wore this earbud since it studies your organ with its HearID. To comment on the audio output we will say this earbud serves the usual pizza with your favorite toppings.
Its touch control remains modest under the frosted glass of matte finished plastic. Connect a USB Type- C cable and just charge the case, it will last more than a day of heavy usage. Unlock the pre-set limits by personalizing equalizer settings from the Soundcore app. Anker Soundcore Liberty Air 2 price in India for Rs. 7,999. Get it delivered to your home through our 2 hour delivery.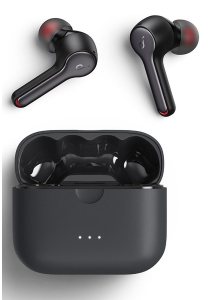 Based on our user experience after testing all these products. We are safely going to affirm that these ten earbuds are unarguably the best true wireless earbuds currently available. Choose the best one amongst these that will fit your needs. Visit our website Poorvika to get your favorite pair of True Wireless Earbuds to live a tangle-free life.