20 Jan 2021
Best Mobile Accessories: A buyers guide to Smartphone Users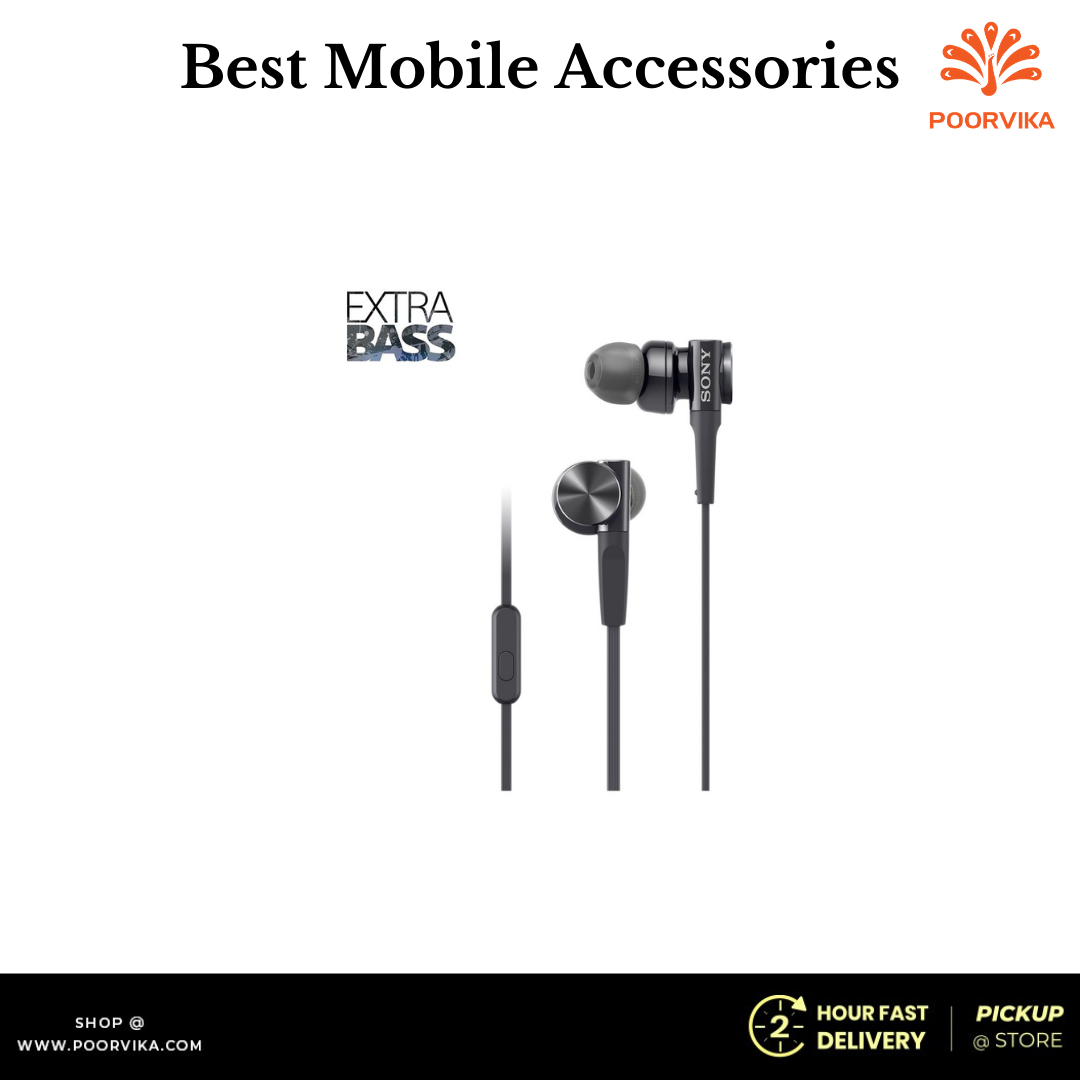 We will be vague and silly if we affirm smartphones can get everything done in isolation. It is obvious Smartphones have chucked off many of our childhood gadgets like Radio, Calculator. But now our workload has inflated copiously like never before, so owning just a smartphone is not suffice.
Can your smartphone stay hydrated forever? The answer is going to be a straight no. Regardless of the battery's mAh. If you are toiling your smartphone. Staying hydrated must be one of your primary goals. Scroll down to know about an accessory that will enhance your smartphone experience.
1. Samsung EP-TA845XBNGIN 45W USB Type-C Charger
Specification
The product title itself conveys, this is a 45W watt charger. But it also works as a 15W charger. Your phone doesn't have to support fast charging to use this charger. It delivers an output of 5 volts. Traditional mobile charger produces about 0.2 Volt. Compared to it, 5 Volt output is a giant leap, Right?
It is because of this giant leap, charging concludes within 45 minutes. The cable of this charger reaches lengths similar to bulky spike buster. Black and White are the color options available to choose from.
Price
Samsung Type-C Charger price in India is Rs. 2,989. Buy it online from Poorvika and get it delivered to your home through our 2 hour delivery service.
2. Sony MDR-XB75AP Earphone
We all know smartphones are generous but its generosity doesn't end there because the nature of smartphones is to be generous, by owning a smartphone you can hear unlimited music.
You can hear not listen. A precise articulation will let you identify the difference between hearing and listening. Hearing is the process of identifying sounds whereas listening process involves understanding, channelizing sounds that you hear. Without an earphone, you can hear not listen.
Specification & Feature
It is equipped with a Y shaped cord scaling 1.2 meters tall. You can converse effortlessly even if your phone is inside your pant's watch pocket. When it comes to sound no other metal can conduct sound faster than Aluminum.
This earphone is equipped with a Neodymium magnet that delivers incredible output of 112dB. Serrated cables ensure your earphone remains unraveled. After music is turned on, Powered Bass 5+ you can clearly hear music from the instrument which you will have never heard from usual earphones available in the market.
When you buy a product from a reputed brand you don't just pay for the product. You are paying for the entire ecosystem. This earphone comes with one year warranty against any kind of manufacturing defect. Along with this earphone, Sony also offers 4 sizes of earbuds.
Price
Sony Earphone price in India is Rs. 2,999. Buy Sony MDR-XB75AP earphone online from Poorvika and get it delivered to your home through our 2 hour delivery.
3. Marshall Major III (Wired) Boom Headset
Marshall Major III (Wired) Boom overhead headphone flaunts a detachable 3.5mm audio jack. This is a practical feature that eliminates the need for Bluetooth connectivity and makes you remain unbothered about standby of battery.
The diaphragm oscillates about half the length of the pinkie finger. It results in producing brilliant audio output of 99dB. Its Rotatable hinges placed at earpiece of the headphone makes it comfy to carry. Listening to music for a long time doesn't feel like a sauna session. But like massage therapy because of memory foam cushion placed in the earpiece.
Price
It is available in two colors Black, Brown. Overhead headphones have always been a product of elites. With a price cut of Rs. 2,000. Marshall Major 3 price in India is Rs.7,499. Buy online from Poorvika.
Get your products delivered to your doorstep by availing our 2 hour delivery service.

4. Samsung EB-U1200CSNGIN Wireless 10000mAh Power Bank
Countries that lack freshwater desalinates ocean water to quench their thirst and satisfy their needs. Likewise, smartphones ought to stay hydrated to work. If Charger is not available then power bank is the solution to quench your smartphone.
Specification
10000 mAh robust power bank will fill the appetite of even an iPad. Not just supercars and superbikes are eye turners but also metal body of this power bank can draw anyone's attention.
Feature
It packs a dual port to charge two devices at a time. Guiltlessly charge your phone every time with wireless charging. Since it emits lesser amount of electromagnetic field. It is available in two colors named Silver and Pink.
Price
Buy Samsung EB-U1200CSNGIN Wireless 10000mAh Power Bank online from Poorvika. Samsung wireless powerbank price in India is Rs. 3,389. Get it delivered to your home by availing our 2 hour delivery service.