21 Jan 2021
Xiaomi's Mi Watch Revolve at Rs 9,999 – The Best Fitness Smartwatch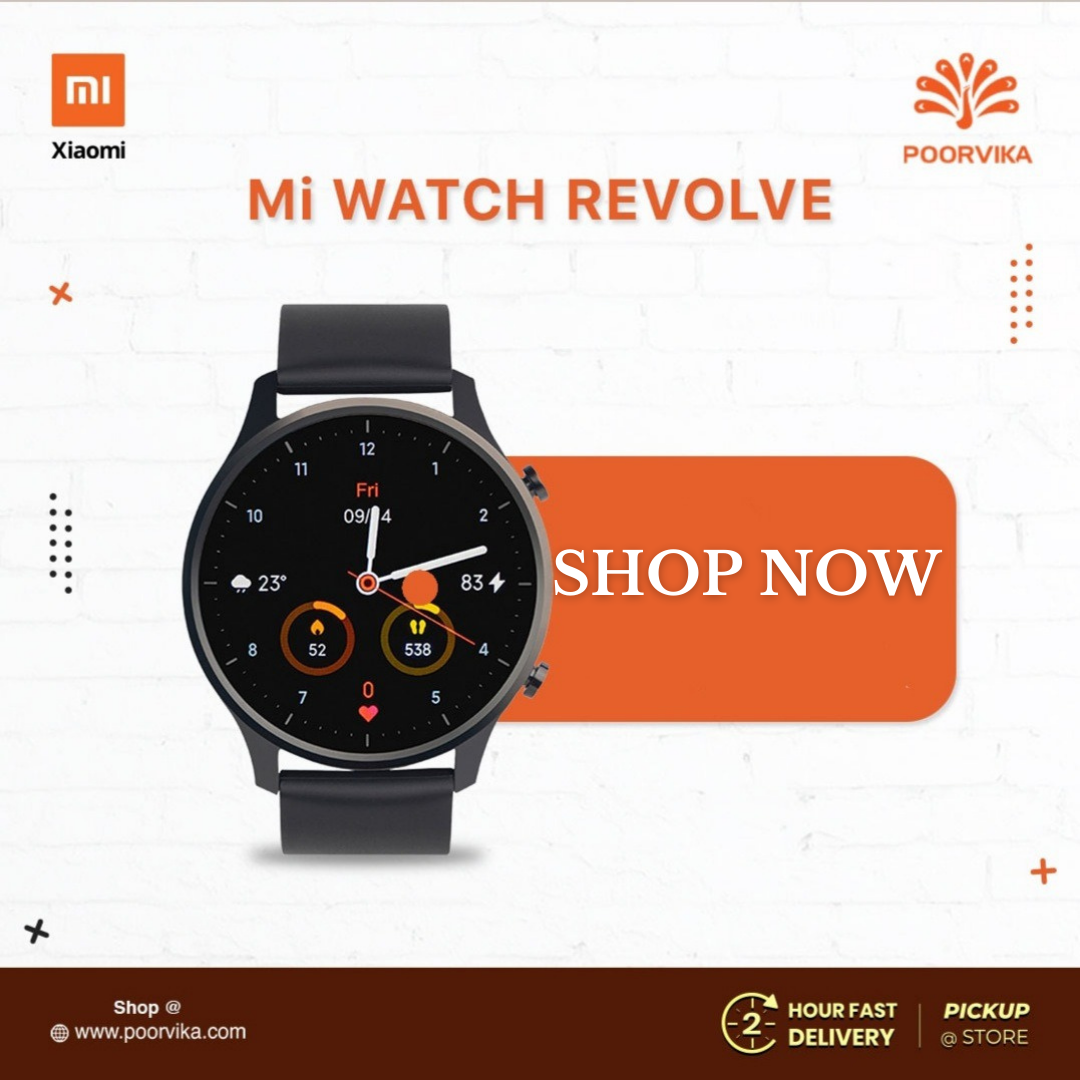 Offering products at affordable price without demeaning quality. This is how Xiaomi have always been. Each phase of your life demands a unique version of yourself.
It is better if you know the areas to be worked on, before you equip yourself. Established people have also affirmed this statement. Currently nothing other than technology and AI can work efficiently for your betterment.
Mi Watch Revolve
Prior to the launch of Mi Watch Revolve, no other watch has equipped with motion Algorithm of Firstbeat. Firstbeat have previously worked for Premier League giants like Manchester united, Arsenal Football Club.
Features
Watch Revolve flaunts 10 dedicated modes to accurately monitor your actions. All you got to do is develop a mindset to stay healthy. Different set of muscles work differently for each exercise.
For instance calf, lungs will work more than any other part of our body while you are jogging. Through its VO2max, it displays how fit you are by calculating volume of Oxygen your body consumes per minute. We will be no different from animals if we lacked 6th sense. And it is said no other field except creativity can sustain once AI reaches its pinnacle.
It includes 10 sport modes with inbuilt GPS which is specifically programmed. It will let you know about the qualitative state of your workout. Watch Revolve creates a specialized plan for you by studying your Heart rate. It senses your heartbeat through its PPG sensor. Follow the stress management it displays without giving a second thought to nullify your exhaustion.
It remained intact to Knee length drops only because of Gorilla Glass 3. Even on a scorching sunny day, don't even dare to think about straining your eyes. Since AMOLED displays do not require a backlit, it provides battery the liberty to illuminate and turn off the pixels wherever required. And Always-on-Display has become possible because of AMOLED.
Battery
Connect magnetic charger with a USB cable to charge Watch Revolve. Place it on the top of circular shaped magnetic charger. 420 mAh Lithium-Polymer battery needs to undergo 2 hour conditioning to stay on feet for 2 weeks.
Connectivity
Apart from monitoring and creating personalized fitness goals. Its Bluetooth version 5.0 pairs nimbly, instead of sliding, simply gaze to view your notification.
Colors & Price
Strap colors available are Midnight Black, Chrome Silver. Xiaomi offers not just two colors but 110 watch faces. If you are trying a watch face per day, you will be using a watch face thrice a year. Not sure whether this math will work or not because number of faces is swelling.
It is compatible with Android, iOS. Eyes are irresistible while gazing AMOLED display surrounded by a stainless steel chassis. Xiaomi offers 1 year warranty against any kind of manufacturing defect.
Mi Watch Revolve price in India is Rs. 8,999. Buy Mi watch Revolve online from Poorvika and get it delivered to your home through our 2 hour delivery service.