22 Jan 2021
The best features to look out for in Apple Airpods 2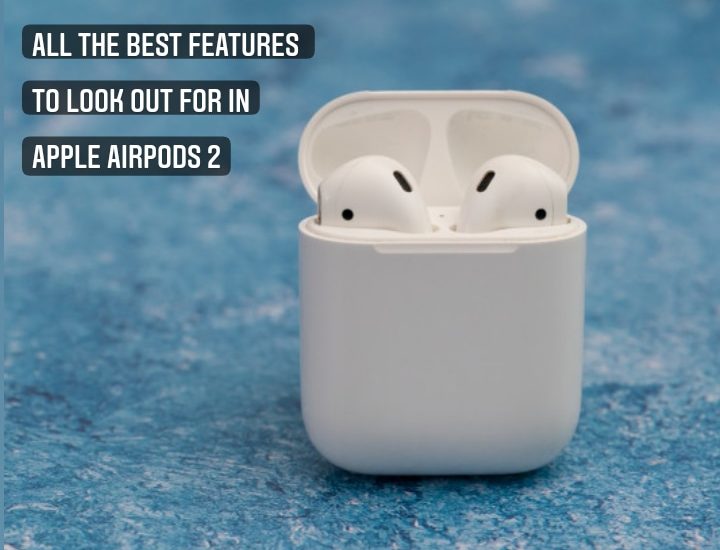 Apple Airpods 2 is the best product Apple has launched in recent years. The appearance of the new AirPods 2 remains unchanged from the previous generation. Both AirPods and Airpods is of 2 is 0.65 x 0.71 x 1.59 inches and weighs about 4 grams.
The Apple Airpods 2 has a dedicated charging case compatible with Qi chargers. But you can also charge it using the Lightning cable. This is genuinely wireless as it does not even require cables for charging. The Charging case of the new Apple Airpods 2 comes with a LED charging indicator that lights up as the earbuds are being charged.
Most wireless earbuds face connectivity issues. But with the help of the all-new H1 chip, Apple Airpods 2 doesn't face any connectivity problems. This technology will reduce the pairing time and improves battery life efficiency. As the battery life is enhanced, it offers you 50% more hands-free talk time. When you go on with the top-up charge, the device provides over 24 hours of non-stop listening time. The H1 chips let you experience better audio and feature 30% lower latency on gaming.
The device supports a virtual assistant through which you can summon Siri by voice command, "Hey Siri." With the help of Siri, you can make calls and can also adjust the volume as per your needs. The device supports a Minimum Audio Frequency of 20 Hz and a Maximum audio Frequency Response of 20000 Hz.
The Airpods 2 comes with some additional features like Dual beam-forming microphones, Dual optical sensors, a Motion-detecting accelerometer, Speech-detecting accelerometer. It supports connectivity through Bluetooth 5.0 at a maximum range of 10 m. It is now available in an attractive white color. The Airpods 2 price in India starts around Rs.12,490. Buy from Poorvika online with some exciting offers and deals. Make the best use of the 2 hours delivery option.