23 Jan 2021
WHICH HP LAPTOP IS IDEAL FOR HIGH-FPS GAMING?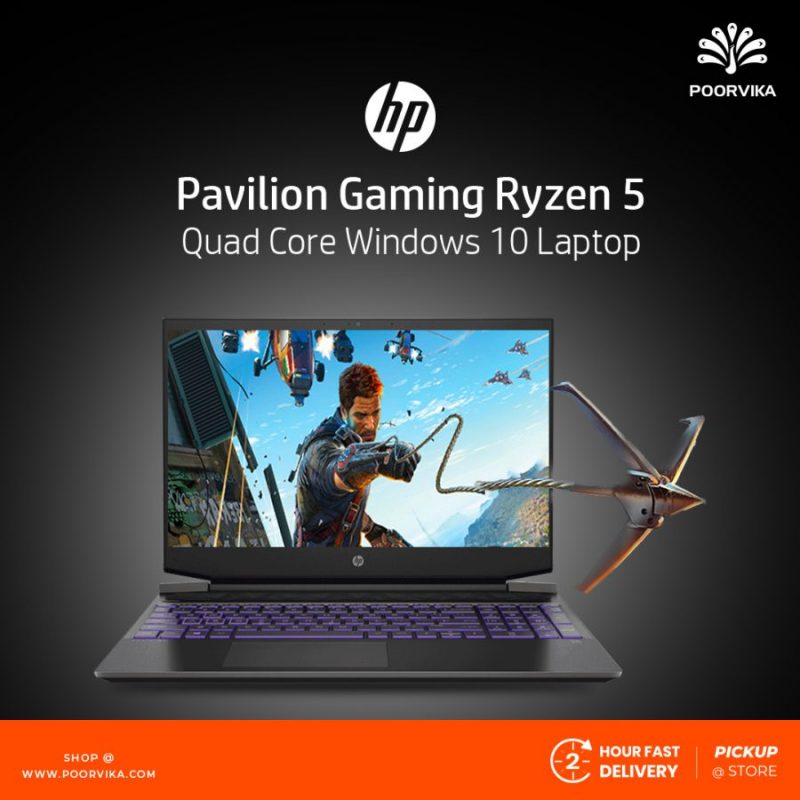 For the past few years, gaming laptops has been the most exciting PC around the world. The sleek designs, less weight, and fastest processor will make a lot of options in one place. Laptop makers knows the current trend and investing billions for the innovations.
POWERED BY AMD RYZEN 5 PROCESSOR:
Getting a budget-friendly and good gaming laptop will make a lasting life. Better CPU, GPU, Battery life will be the best in the laptop territory. it will do everything you want. The Laptop is powered by AMD Ryzen 5 Processor and it is a proud owner of the world's advanced processor architecture, it is purposely created for gamers and content creators.
AMD Ryzen 5 Processor will handle the next generation demanding games smoothly. It will dominate multithreaded tasks easily and give you a seamless experience. AMD Ryzen 5 Processor and Windows 10 is a deadly combo for the ghosting gamers, the gaming laptop comes with Windows 10 Home Single Language 64 Plus laptop.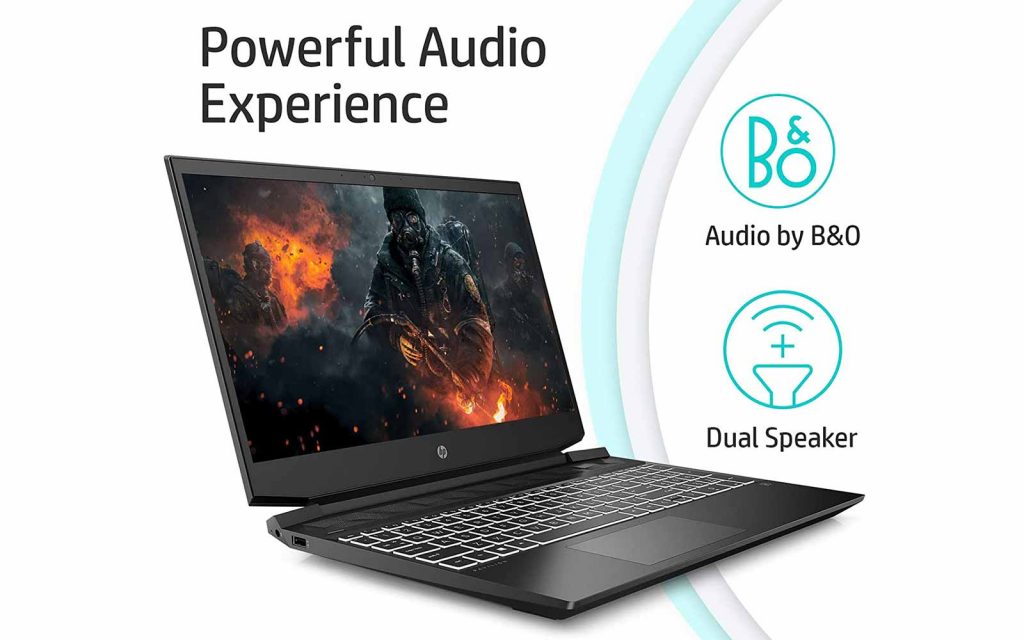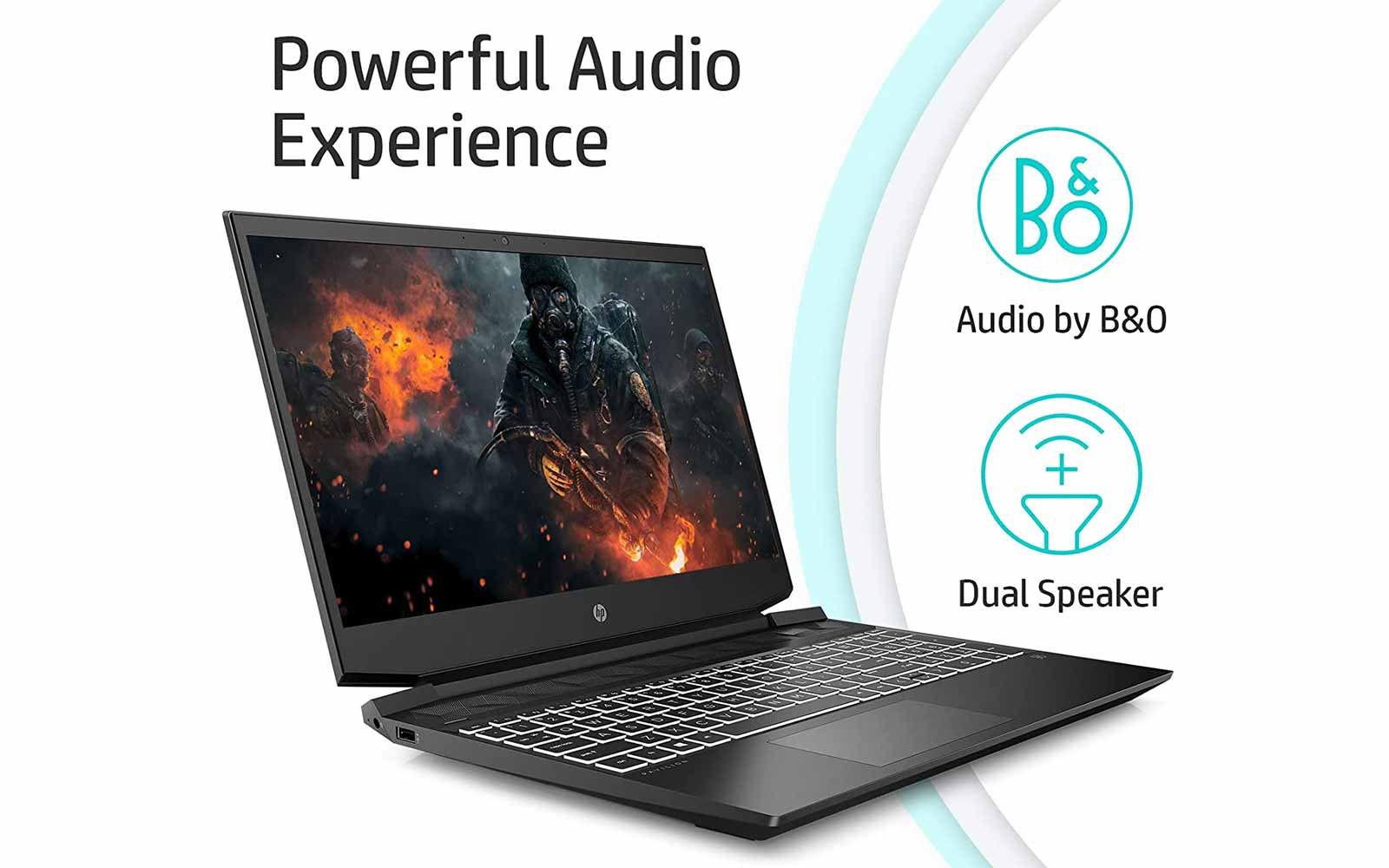 THIS IS THE LAPTOP WITH DUAL SPEAKERS:
Dual Speakers gives dual power to your sound. It will make your friends come to your home to play a game.
Bang & Olufsen speakers are the best speakers globally, and feel lucky to get such good speakers with your laptop.
HP Audio Boost will boost you to press nitro and feel the speed and the sound.
Fuel is important in gaming. Battery life is really important for a gaming laptop.
In that case, 6 hours of Battery life will save your life during one-to-one matches.
The storage will help you to store more games in the market, HP Pavilion Gaming Ryzen 5 offers 8 GB DDR4 with 1TB HDD download and play more.
NVIDIA GeForce GTX 1650 Graphics are created to step forward in graphic performance. The GeForce GTX 950 works upto to 70% faster than the GTX 1050 on the brand new games.
The FHD IPS anti-glare Micro-edge WLED-Backlit Display will give serious mode to win your game.
It had extra features like 1 x USB 3.1 Type C, 1 x USB 3.1 Type A, 1 x USB 2.0 Type A, 1 x HDMI Port 2.0, 1 x headphone/microphone combo, 1 x RJ-45, 1 AC smart pin, 1 x multi-format SD media card reader.
PRICE OF THEHIGH-FPS HP GAMING LAPTOP:
The price of the HP Pavilion Gaming Ryzen 5 in India is Rs.55,999 which is exclusively available at Poorvika. Avail our 2-hour fast delivery service. Always remember, HP Pavilion Gaming Ryzen 5 is born to give endless possibilities.
Click here to check out my other blogs to stay on top of Upcoming Smartphones, Earphones, and many more gadgets. Get the latest Tech News and Updates, all in one go!