23 Jan 2021
Samsung Galaxy Buds Pro: The perfect S21 Companion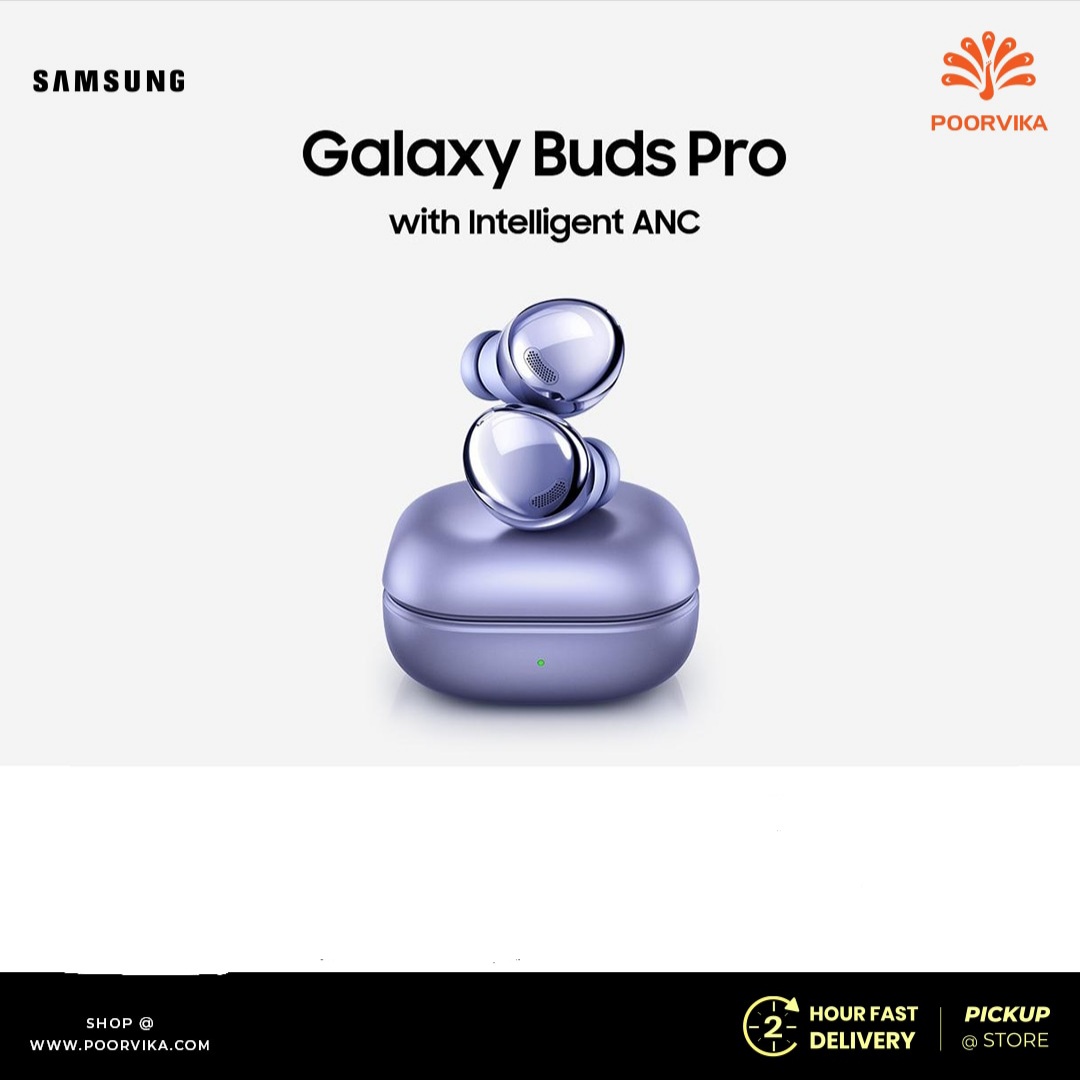 We are working on how to eliminate any kind of complexities. It is very annoying to fix a tangled earphone. After earbuds were introduced, maneuvering has never been a problem to us. But first generation of earbuds had several connectivity issues. All issues are now eliminated. Are you curious to know?
Wireless Earbuds-Introduction
How did manufacturers solve the connectivity issues? The answer is simple. Have you ever heard of this universal phrase, Need is the necessity of invention. This saying is absolutely true and legit. Because if we were satisfied with traditional farming and irrigational methods. We will not have invented drip irrigation which saves lot of water and cross farming techniques.
Through cross farming techniques we are now able to yield more produce than never before. Likewise we could not do much with wired earphones so a company named Onkyo from Japan manufactured wireless earbuds in the year 2015. Then other manufacturers like Apple, Samsung popularized this technology. From then wireless earbuds have evolved a lot. General things apart, now let us be relevant further.

Samsung Galaxy Buds Pro
AKG have engineered sound for this earbuds. It has active noise cancellation. Jargons tend to confuse everyone. Let us explain what active noise cancellation means and how it works. So that you will have a proper understanding about how it will enhance your listening experience. Once you start to play a song, best earbuds closely studies the noise around you and it artificially produces a sound wave to neutralize the noise around.
Features
And the artificial sound wave created by the earbuds merges with the track you are listening. This is how you are able to hear clean and smooth music. Charging case has a fine texture matte finish and the buds are compact. For connectivity it works on Bluetoth version 5.0. Version 5.0 has a transfer speed of 2Mbps compared to 1Mbps of v4.0.
Its battery standby is around 18 hours. This is more than suffice to comfortably last your day. Buds Pro will survive scenarios which other earbuds can only dream. Let us now mention the scenario which Buds pro can survive. It will remain intact in a meter of water for 30 minutes. This is what manufacturers usually claim and we tested the product to affirm the claim made by manufacturers.
11 mm driver does it role perfectly especially while listening to songs of Metallica band. After pairing buds pro with S21, I loved every moment of product testing. On completing product testing we decided to go with this title that buds pro is definitely a perfect companion for S21. Samsung offers three colors named Phantom Black, Phantom Silver, Phantom Violet. We received Violet, however we loved Silver more than other colors.
Price
Pre order Samsung Galaxy Buds Pro online from Poorvika. Avail our 2 hour delivery service, so that we will deliver it to your doorstep.