27 Jan 2021
Is HP Pavilion the best Gaming laptop?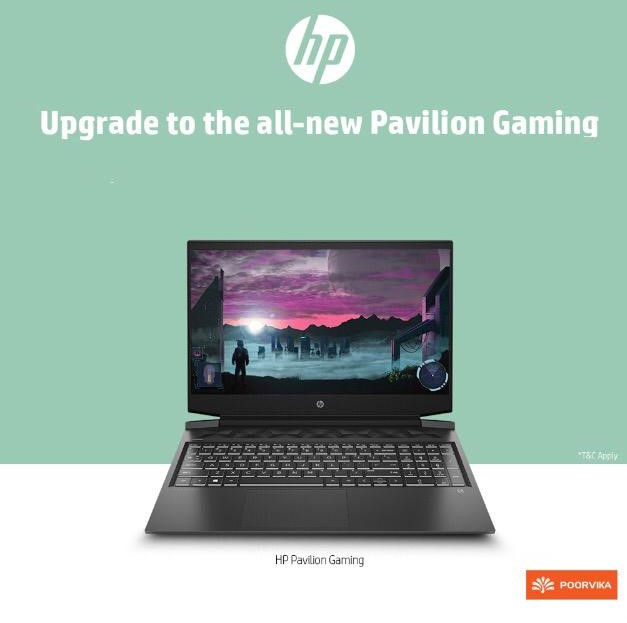 We all are grown up playing video games, and one of my favorites was Mario. I still remember all of us rushing back from school after the long bell just to pick the joysticks and play our favorite games like Contra, Volleyball, Excite Bike, and many more. Nothing has changed; just there are many new games with amazing graphics that can be played even on smartphones and laptops but still, the craze for games remains the same.
You can play the games even on your smartphone, but you can't actually have the same pleasure of gaming as you feel it playing on laptops. This is maybe because laptops offer a much bigger display that supports amazing graphics than smartphones. But not all laptops give you a better gaming experience. There are particular laptops designed especially for supporting games with high-end graphics. Let us look at the HP Pavilion Gaming laptop that is best for a better gaming experience.
HP Pavilion Gaming Ryzen 5 Quad Core Windows 10 Laptop comes with an eye-catching quirky design. The built quality of the laptop is top-notch. The display has a peak brightness of 215 nits, which is impressive in its price segment. Not just gaming, you will also have a great time while video editing or watching content. The color reproduction of the device is also so accurate that it makes your gaming more realistic.
The laptop comes with a full-sized keyboard having no flex on it that offers a comfortable typing experience. The purple backlit of the device is merely outstanding. The trackpad is quite big enough that it brilliantly responses to each of your touches. Moving on to performance as it is the essential factor for a gamer. You can easily boot the device in a few snaps. Those 7 to 8 seconds of booting time is really so quick. From booting to opening Apps, everything is done within a few seconds. The device processes any of the games like a charm. You can play any of your desired games with high video settings without any lag or hang. You can enjoy smooth gameplay with this amazing laptop.
The animation in a game is the major thing that takes you to an imaginary world, and the HP Pavilion Gaming delivers smooth animations without reducing the quality. You can play any of your favorite games like GTA and Pubg on the HP Pavilion Gaming Ryzen 5 Quad Core Windows 10 Laptop without facing any kind of usual issues like poor loading and lagging. The HP Pavilion Gaming Laptop price in India is Rs.55,999. You can purchase online from Poorvika and get it delivered to your doorstep faster with the 2 hours delivery service.