29 Jan 2021
Apple Homepod Mini Review – Features and Specifications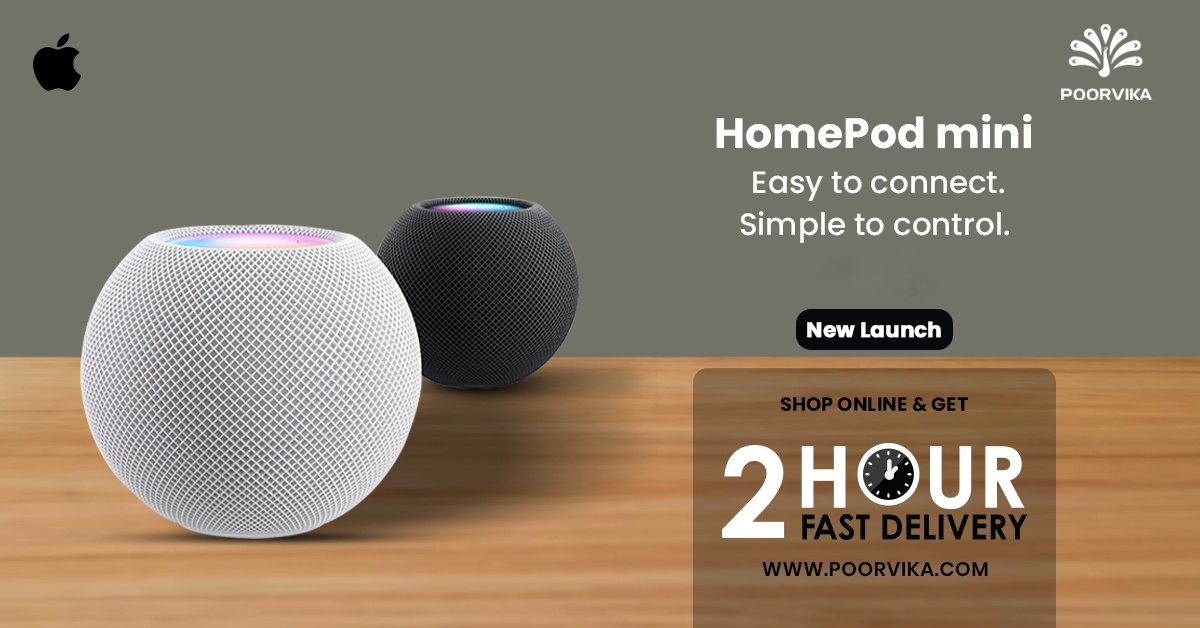 This device from the World's first Trillion dollar company is more than a mere Bluetooth speaker. So what makes it more than a Bluetooth speaker? Its functionality, it is a sin to state it plainly as functionality so let us explain what it has. Scaling 8 centimeters tall and weighing 345 grams. Feature of Siri! doesn't stop with just controlling connected devices. From controlling your Air Conditioner's temperature to playing your favorite music, built-in Siri does everything for you. It does everything while maintaining superlative privacy because it doesn't hear what you say after this phrase Hey Siri! until you activate Siri with Touch ID or HomePod mini. And whatever you ask Siri! will be associated with a random user not your personal Apple ID.
Uttering the phrase Hey Siri! is just like how a knife goes through butter Apple's four microphones aids greatly in recognizing Hey Siri! from wherever you are. Equipped with HomeKit Secure Video, none other than you and people whom you share can view the recordings. On setup completion of HomePod mini, it is added to your iPhone's home screen to conveniently manage all your gadgets. For instance, you can update your reminder, create to do list, find information about your location, know the status of connected devices, get personalized music suggestions based on genre, language of songs you have earlier listened without touching your iPhone, iPad. The moment you utter this phrase, your voice is recognized to follow your command.
Apple has used S5 chip which is a 64-Bit dual core processor to provide fluid user experience. Spherical design paired with neodymium magnet, and two passive radiators for jabby bass. Touch backlit is placed on top to for effortless control it comprises of controls such as play, pause, volume up, down. Having more than one HomePod mini in your house it can also be used as Intercom. If you think purpose of having multiple HomePod mini ends there no it doesn't, planning to watch your favorite movie, web series you can pair HomePod mini as a stereo speaker for a pronounced cinematic experience. It doesn't matter whether you are static or in motion, you can remain connected because Intercom works with all Apple devices. Apart from your listening to favorite music you can also listen to podcast, radio. The Apple Homepod Mini price in India is Rs. 9,900.
Apple HomePod mini is available in two colors named White, Space Grey. Buy your Apple HomePod mini from Poorvika Online and get it delivered through our 2 Hour fast delivery service.