29 Jan 2021
Best-selling Smart Watches in the Town from Timex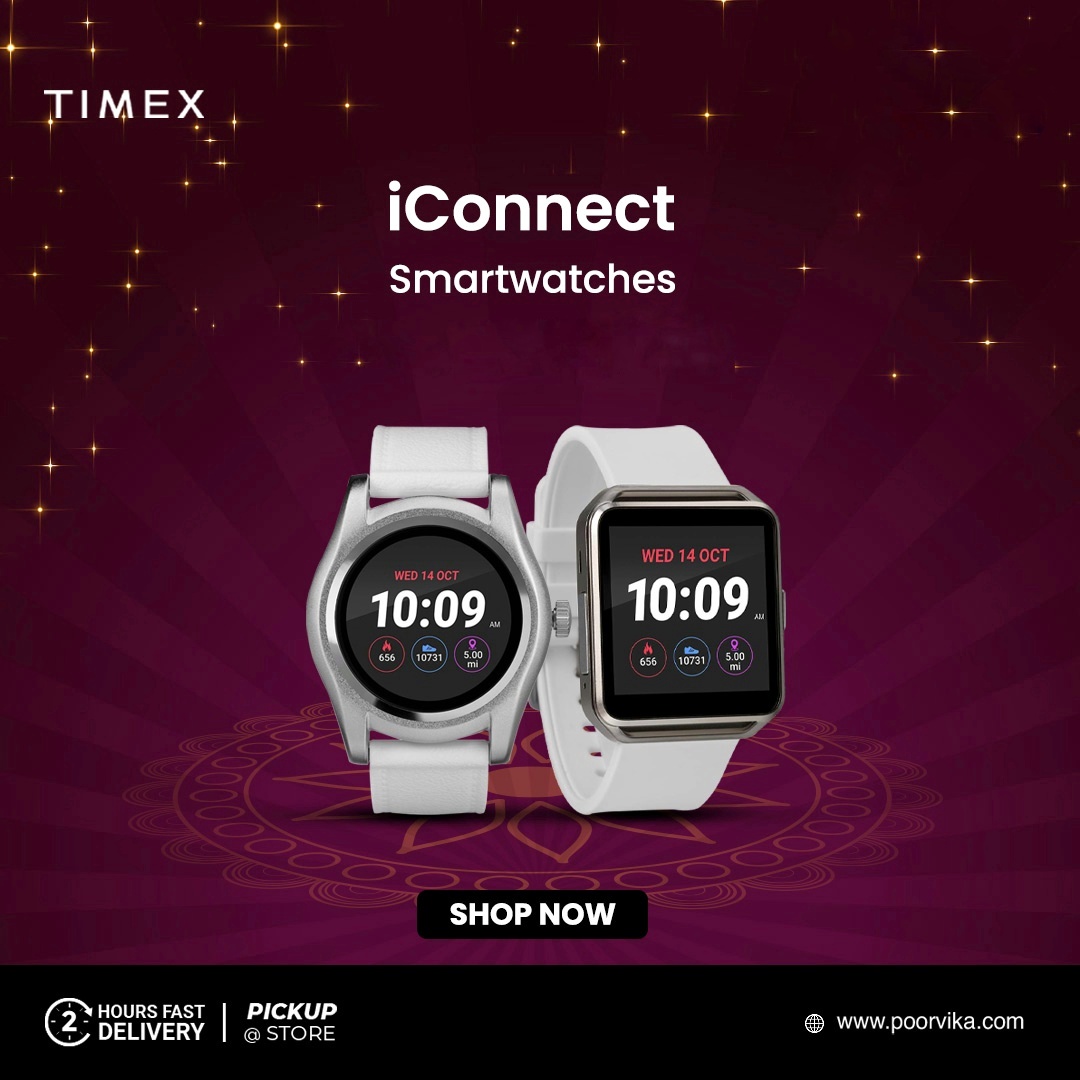 Introduction
Mobiles brought world in our hands but watches have brought world in our wrist. It simplifies our usual actions on Smartphones. Just like how mobiles evolved into smartphones, currently watches have evolved into smart watches. And now they are doing things that were once done stethoscope.
Timex iConnect TW5M31400 Smartwatch
Specification
Receiving a call while you are in a class, official meeting? Bid adieu to sliding your hand inside the trouser. Now you can see who's calling you on 1.57 inch LCD screen, not just seeing, you can also make a call through this watch. The term smart means not striving but getting the work done effortlessly. From sensing how many times your heart beats to how many hour you sleep can be monitored through this smart watch from Timex.
With inbuilt activity tracker, you can also know the number of calories you eat. You can stay in the portico but still access all these functionalities even if your phone is in the living room with its Bluetooth v4.0 stop worrying about going out of range. Once charged, this will last your weekday. Metal alloy is easy on your wrist and silicone rubber strap ensures your wrist is bump free. It is compatible with all devices that run on Android version 4.0 iOS 10.0 and above. It stays intact even if you are swimming in a relaxing pool. Timex offers 1 year warranty against any kind of manufacturing defect. Inside the box it contains a Smart Watch band, a Charging base. It is available in two colors named Silver Tone, White. Timex iConnect smartwatch price in India is Rs.5,599. Avail our 2 hour delivery service, so that we will deliver it to your doorstep.
Timex iConnect TW5M31600 Smartwatch (Gun Metal/Grey)
This is another amazing smart watch which flaunts a circular dial shape with a diameter of 45 mm. This watch contributes greatly in monitoring our health. Most of us are aware of the fact that, a cup of sambar and three idli packs 304 calories. It is again just approximate. If you are one who loves to have coconut chutney?
Features
Are you the one who hardly need 10 tablespoons of sambar for 3 idlis? So the first thing you ned to understand is calorie intake is not static. Timex iConnect TW5M31600 Smartwatch price in India Rs.6,999. It shows exact calorie value of meal you intake to fill your gut. You can, not just flutter. This watch stays intact at levels where encountering shark is common. Except for this beyond belief feature and a circular dial shape this watch shares all of the other features, standby time of the battery from its sibling Timex iConnect TW5M31400.
A Smart Watch charging cable is included inside the box. Colors you can buy are Black, Stainless Steel, Gun Metal, Gun Metal/Grey. Avail our 2 hour delivery service so that we will deliver your products to your doorstep.