04 Feb 2021
Amazon Echo Plus – One-stop Shop for all your needs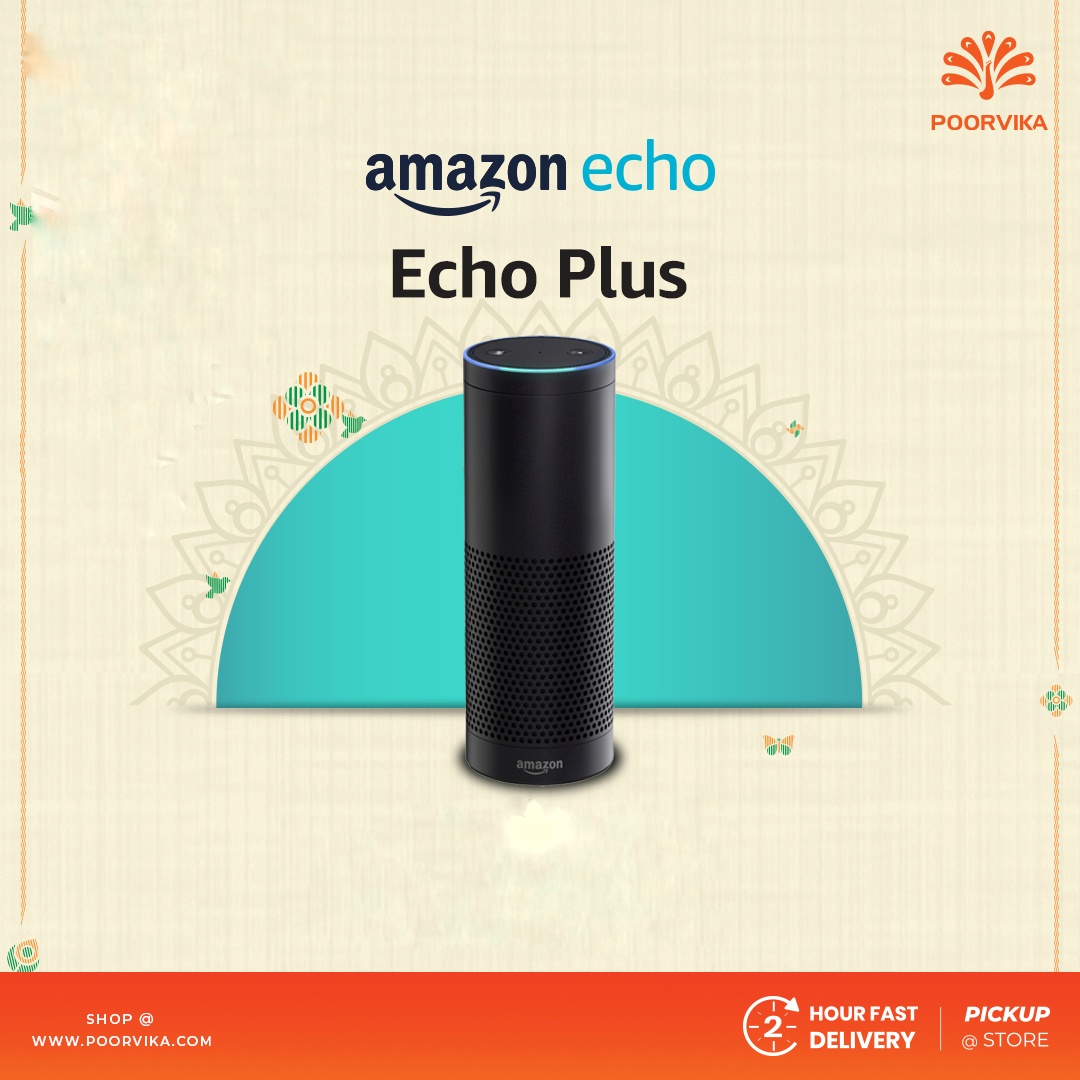 Speakers are a kind of electronic device that are designed to: convert electric audio signals to sound. Diaphragm of a speaker oscillates through which sound waves are produced. Today we are bringing you a smart speaker that will put a full stop to all your needs. Smart speaker doesn't mean it has a different working principle. It just has some addition to the existing working principle. What is the addition? How can it reform our life? We will be comprehending these questions.
We think designer of Amazon must be a foodie. Because few speakers from Amazon exactly resembles foods. This speaker is no such exception from it. It looks like a pringle box that has several holes at the bottom. The holes exist to cool down its woofer and tweeter. We also agree that, they are doing well in terms of aesthetics.
Amazon Echo Plus
There is a reason why we have affirmed this speaker can put a full stop to all your needs. Want to know how? Scroll down so that you will get to know about its features, which we have found after testing. It is said no matter how much machines evolve. They can never get things done unless we ask them to do. This statement is factually correct. But there is something which we need to notice: all these days we have been commanding machines through our hands.
Now machines have evolved so much that we need not command them through our hands, instead, we can command them through our voice. Yeah from now on not just your beloved one will turn off/on the lights, or make coffee for you. This device can also get things done, just the way you expect. With Echo Plus you can control all of your smart devices at home. Are these reasons sufficient to affirm this amazing device will put a full stop to all your needs? It has seven microphones with noise cancellation technology. So that you can ask it to play your favorite music even while you are sautéing onions. Its 2.5 inches woofer and 0.8-inch tweeter aid Echo Plus to effectively handle both high and low frequency. On the bottom, it houses two holes. One for power and a 3.5mm jack for external audio output. Amazon Echo Plus price in India is Rs.5,999. You can buy it online from Poorvika.
Avail our 2 hour delivery service, so that we will products to your doorstep.