04 Feb 2021
What is the difference between Amazon Echo Show 5 and Amazon Echo Show 8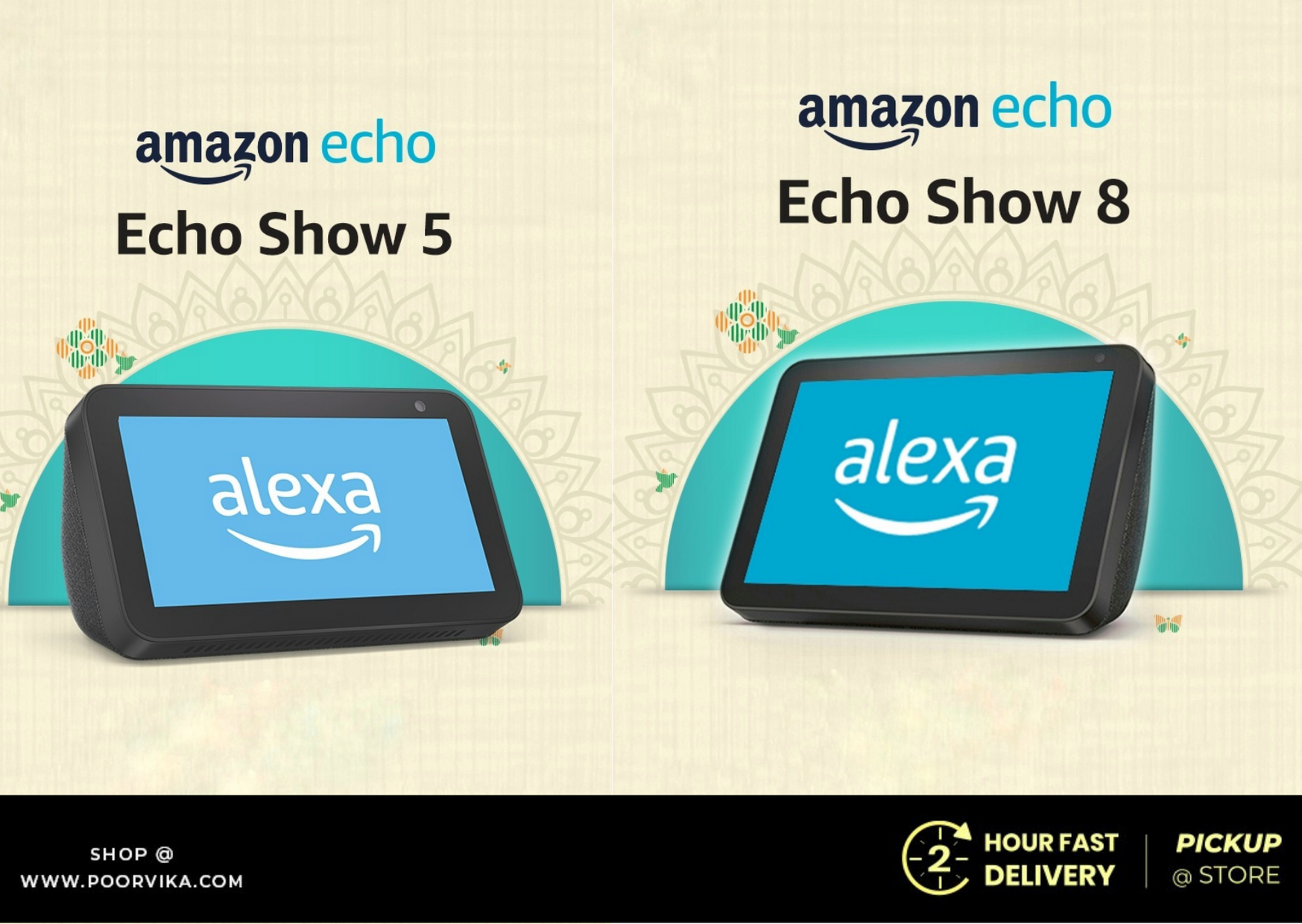 After the entry of smart speakers, our routine became more convenient. How did it become more convenient? Well, it changed the way how we were doing things before their existence. Presently smart displays are more functional than smart speakers. Because smart display is also a smart speaker fitted with a display. On paper this feature might sound like a marketing strategy. But in real life, it is able to do more than what we anticipate. In this blog we will be explaining about the difference between two smart displays by Amazon. Before that there are few elements that needs to be delineated so that you will have a complete understanding about how Echo Show 5 performs in real life.
Differences between Amazon Echo Show 5 and Amazon Echo Show 8
It is similar to a gypsy because it can fit anywhere in a room. Because of its compactness many of them state this amazing little device can also be used as a table clock.
At present, size of most of the smartphone display is more than 6.00 inches. Display size of Echo Show 8 is 8 inches.
Whereas display size of Echo Show 5 is 5.5 inches. It is much smaller than almost every smartphone currently available in the market. Let us now look into its features. Once you connect it to security camera in your home, you can watch and even answer to the person waiting at your doorstep. Its 1MP front camera can be covered using a physical shutter. Its bottom is fitted with a tight rubber and the sides are covered with sewn fabric which gives Echo 5 a premium feel. Except the size of display, specification of Echo 5 perfectly resembles Echo 8. Is this the only difference? Or there are more differences? We will mention it shortly. The only feature this device lacks from its sibling Echo Show 8 is Smart home Hub. Smart Hub is a feature through which you can control every smart devices you have in your home. So, if you have Echo Show 5, you will need a third party application to control other smart devices. That is it, there are no more differences between two devices from Amazon.
But if you want to know how Amazon Echo 8 performed during product testing session, read our blog on Amazon Echo Show 8. While we asked it to play youtube videos its MediaTek MT8163 processor did everything without shying away or frowning. It has an Algorithm that follows a cycle to display clock, news. Audio output was not very loud so we had to connect the smart display to an external speaker through 3.5 mm stereo audio output. This is a must buy product, if you are expecting a product that can do almost everything what its bigger siblings can do. It is available in Black, White colors. Buy Amazon Echo Show 5 online for Rs.5,999 in India from Poorvika.
Avail our 2 hour delivery service, we will deliver products to your doorstep.