08 Feb 2021
Apple AirPods Pro Review: The 'Hearable' at Its Best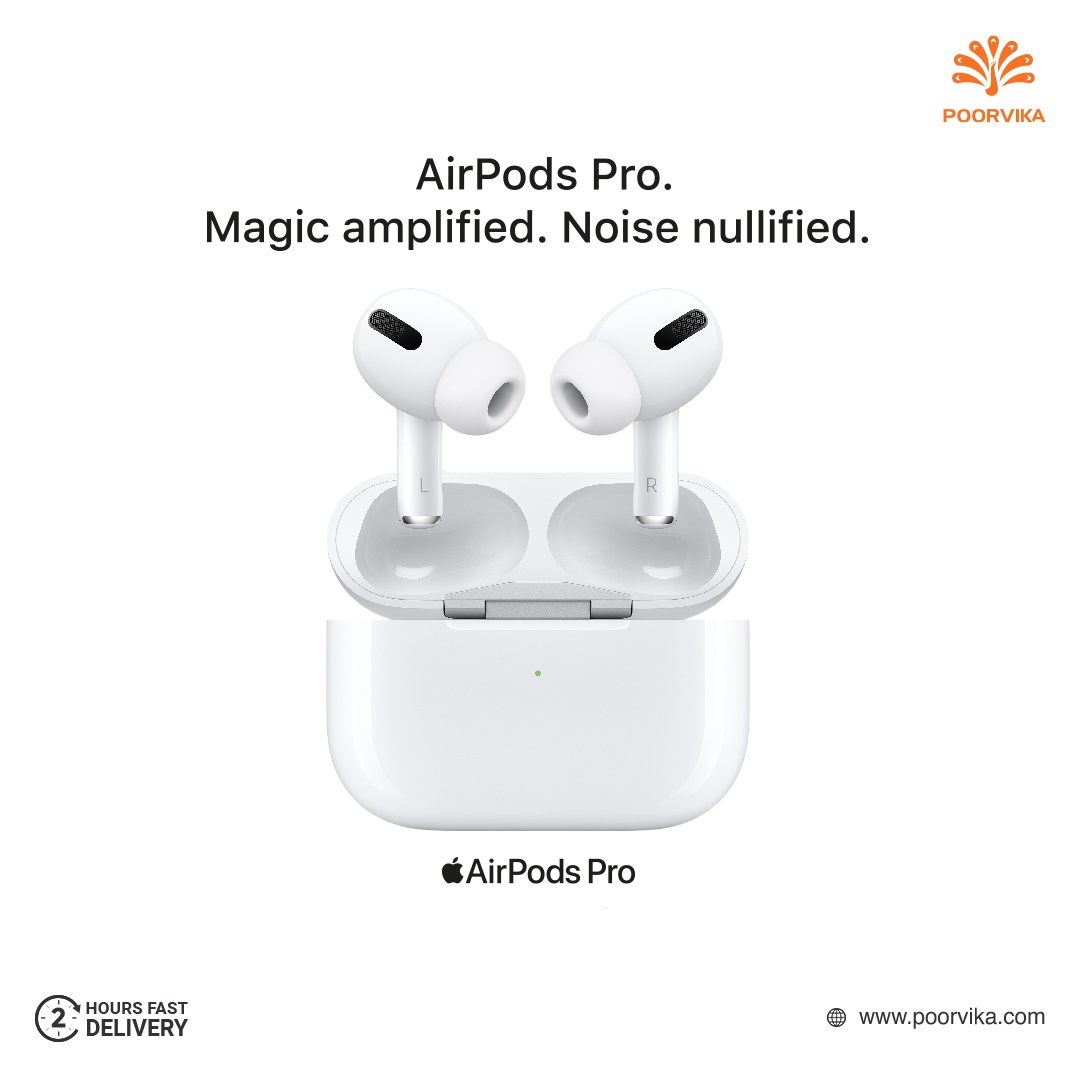 When Apple came out with their new AirPods Pro, the major advertised piece was the Active Noise Cancellation feature. Later the amazing sound quality and Noise Cancellation feature of the latest AirPods Pro generated a great buzz on social media. As advertised, the device has come up with an outstanding Noise Cancellation feature that eliminates unwanted ambient sound to the max.
The most exciting factor of the Apple AirPods Pro is Active Noise Cancellation as this is the only ear-headphone with ANC. The device cancels more voices and much more ambient air using the ANC. Though you are in a coffee shop, restaurant, or a windy place, this helps to muffle all the noises. Not just loud noises, even the air conditioners, and fans' disturbing noise are beautifully canceled with the ANC. An outward-facing microphone in the AirPods detects external noise and counters it with equal anti-noise. The earbuds are designed in a way to adjust themselves at 200 times per second continuously. You can enjoy every little variation of the music track and experience a stabilized sound.
The pro version's most prominent thing is that these are now sound-isolating compared to the previous generation. The adaptive equalizer in the AirPods automatically tunes the music to your ear's shape, enabling you to enjoy the superior sound quality. The seal provided on the ear tip is quite unique. It has a plastic piece on the end of the ear tip that easily snaps into the earphones. The Airpods are super light that they don't jam into the ear canal and makes them feel airy. This is one of the least intrusive and most comfortable designs when compared to other earbuds. The vents on the AirPods helps to equalize the pressure and make you feel like there's nothing in your ears.
The device comes with IP 4 rated, which means they are water-resistant against splashes. Each earphone's stem has a very subtle area for you to press to carry on with the functions. These are called force sensors. Squeeze once on the force sensor to pause play, twice to skip a track, thrice to go back, and by a long press, you will hear an audio prompt indicating to switch between transparency mode to active noise cancellation mode. You can also customize the touch sensor with the help of your smartphone.
The device is available in pure white color, and the Apple AirPods Pro price in India is Rs.20,990. Buy Apple AirPods Pro with stunning Active Noise Cancellation feature from Poorvika online at the best price. Reduce the delivery time and make the product reach you soon by selecting the 2 hours delivery service.