08 Feb 2021
Hands-on: Getting to know Apple Airpods Max Over-ear headphones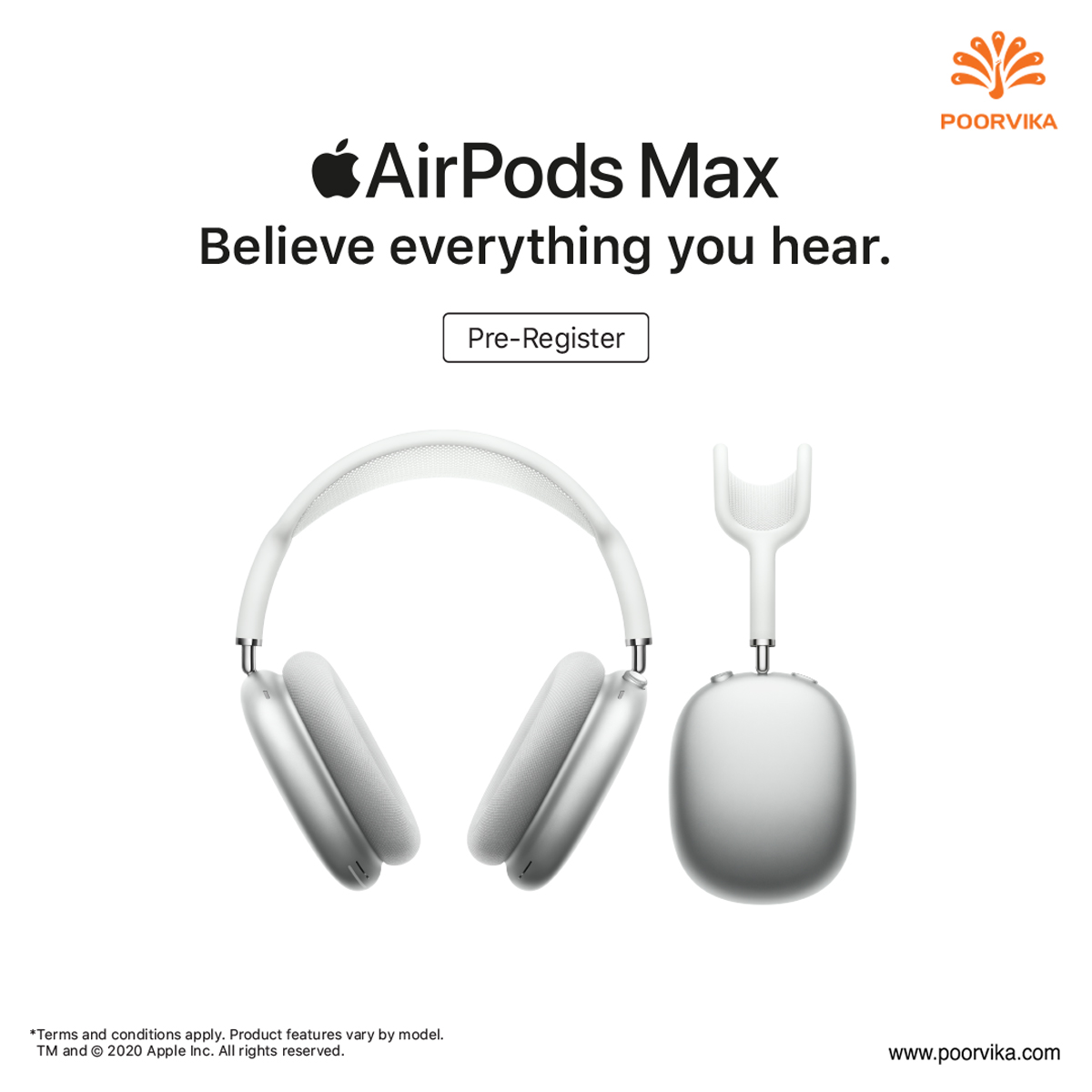 There are two types of high-end headphones as studio-grade headphones geared for production and luxury listening headphones geared for consumption. A studio studio-grade headphones usually need extra hardware like a mini preamp to drive them, while luxury listening headphones come wireless. Apple has come up with an out of the world luxury listening headphones called the Airpods Max.
Let's start with the design of the Apple Airpods Max. These headphones have aluminum ear cups with a stainless steel headband frame. The idea of using metal is cool as it got super tight tolerance. The ear cups of the headphone comes with a satin finish. The telescoping headband of the device offers a lot of pull to move and adjust the size. This is one of the thin, flexible mesh in the top band.
As you use a headphone for a longer time the spongy part of the ear cups eventually compress, start to crack, and fade. The Airpods Max headphone's ear cups are easily removable so that you can replace the actual ear cup in case of damage. You can also mix match the colors as per your wish by replacing the ear cups.
The headphone comes with a digital crown on the top of the ear cups that consists of a fancy knob. You can rotate the knob to control the volume and press for media control. The sound quality of the device is out of the world. The 40mm drivers behind the ear cups offer super clear volumes. You will knowingly fall in love with the solid punchy bass and the little deep sub-bass between the music. The sound quality of instrument separation and clarity through mids and highs in various genres is excellent.
There are almost nine microphones that offer a fantastic noise cancellation feature. The Apple Airpods Max is referred to as the king of noise cancellation. It also comes with the best transparency mode that lets the ambient sound through. So that you can hear the environment once you get a call. You won't face any latency or range issues anywhere with the Bluetooth. Even with the noise cancellation mode, the device holds the battery power for up to 16 to 20 hours. With 5 minutes of charging the headphone, you get an hour and a half of extra listening. They even work when the battery is dead, but it's plugged.
The headphone has a sensor that detects whether they're on your head or not that will autoplay and pauses when you off and put them back on. The device is available in attractive silver color. The Apple Airpods Max price in India is Rs.59,900. Buy Airpods Max from Poorvika online with some special offers and make the best use of the 2 hours delivery service.