08 Feb 2021
OnePlus Band – Your 24/7 Fitness Companion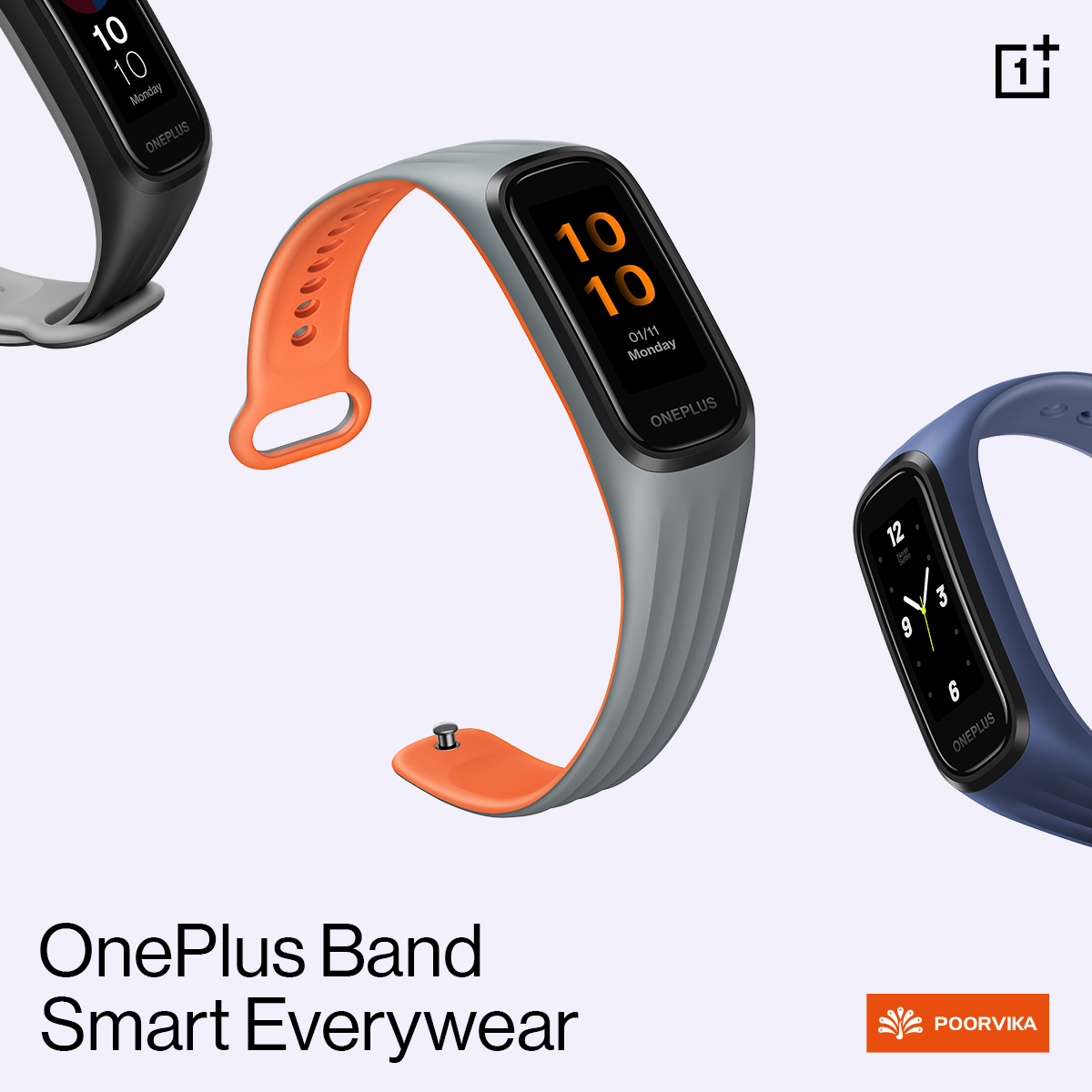 'Sweat is just fat crying' – Anonymous.
New Year was a mixture of positivity, hope, expectations, goals, and a new resolution since Day 1. The previous year 2020, turned its back on us and betrayed the World with a Dormant, Lethargic and Unhealthy nature. So with a quest for positivity, people welcomed 2021 with the hope of effectively breaking the hindrance of negative vibes. Favoring every Gen Z's health-conscious side, we see many Technological Brands coming up with their versions of Smart Bands at an affordable price range. Now, resolutions are much more comfortable.
OnePlus fascinates us every time by delivering quality, innovation, and fashion-rich products across all categories they come across. The brand's supremacy in presenting Flagship Smartphones, Excellent Smart TVs, and Signature Earbuds now extends to Smart Bands competing effectively with other leading brands like Xiaomi, Fitbit, Huami, realme, and much more. But the brand's nascency in Fitness bands doesn't seem so. Let's deep dive and explore the extensive specifications and features of the OnePlus Smart Band.
DESIGN AND DISPLAY:
The OnePlus Band features a stunning capsule with a 1.1″ AMOLED Color Touch Display in the middle and the OnePlus logo at its lower end, intensifying the brand's identity. A resolution of 126x294pixels with adjustable brightness lets you track more about the metrics and viewing them becomes a strain-free job. When it comes to fashion and authenticity, OnePlus knocks out other brands with its Dual-Color Band Design. Formal Outfits or Casual and Funky Denim? Worry not, as Black, Navy, and Tangerine Gray colors of the band, with their lighter gradient combos, are here to match your outfit of the day perfectly. Party Hard, Train Hard, Swing Hard, and whatnot; the 22.6g light-weight Band never hinders you from exploring a motivated new side to you. You're not alone, as we're bored with the monotonous display every fitness band gives as well. A bundle of different new Watch Faces is available for you to style your Band the way you want, or just pick your favorite one from your gallery.
FITNESS TRACKING:
You name it; we track it! The 24/7 Fitness Companion comes with 13 dedicated Exercise modes, including Yoga, Cricket, Fat Burn Run, Pool Swimming, Yoga, Free Training, Rowing Machine, and much more. The COVID-19 saga has illuminated us regarding the benefits of having Health Technology in our lives. Tracking Blood Oxygen Level is one of them. With the help of a dedicated Blood Oxygen sensor, this genie tracks the blood Oxygen saturation (SpO2) level and displays it with details in abundance. Active at dawn and peace at dusk; the Smart Band monitors your sleep patterns, understands them, and adjusts your personal routines and goals. Let me place a cherry on the cake by putting this out here; the Band does real-time Heart Rate Monitoring for Exercise, Rest, and Sleep. It also triggers a vibrating alarm for sudden high pulse readings.
FUNCTIONS, BATTERY AND MUCH MORE:
Go wild into the woods and stop thinking twice before throwing adventurous treks at yourself! The 5atm and IP68 rated Water Resistance are there to save you during every step you take; It offers Water Resistance of 50mts for 10minutes. We don't want your intense workout plans to get interrupted with a limited battery capacity. Worry not, as the 100mAh Battery Capacity can fuel the Band for 14 days straight without worrying you. The OnePlus Health App is the one that does all the magic by tracking records, setting up personal goals, and getting insights into your health! Just connect the Band to your device with the OnePlus Health App and widely explore all the features. Too Bored? Play a song from your favorite Band, glance at your daily notifications, Incoming Call, Call Rejection, and other features such as Timer, Alarm, Camera-Shutter Controls, Find My Phone, and Zen Mode Synchronization (For selected OnePlus models).
PRICE:
What are you waiting for?! Just go, tap on 'Buy Now' from Poorvika's Website and check off your 'Get Fit' Resolution today! The OnePlus Band Price in India is Rs. 2,499. Make the most of the perks available on our site by getting your band delivered to your doorstep with our 2 Hour Delivery service.