08 Feb 2021
What is the Intelligent Adaptive SyncDisplay on Mi 10i 5G?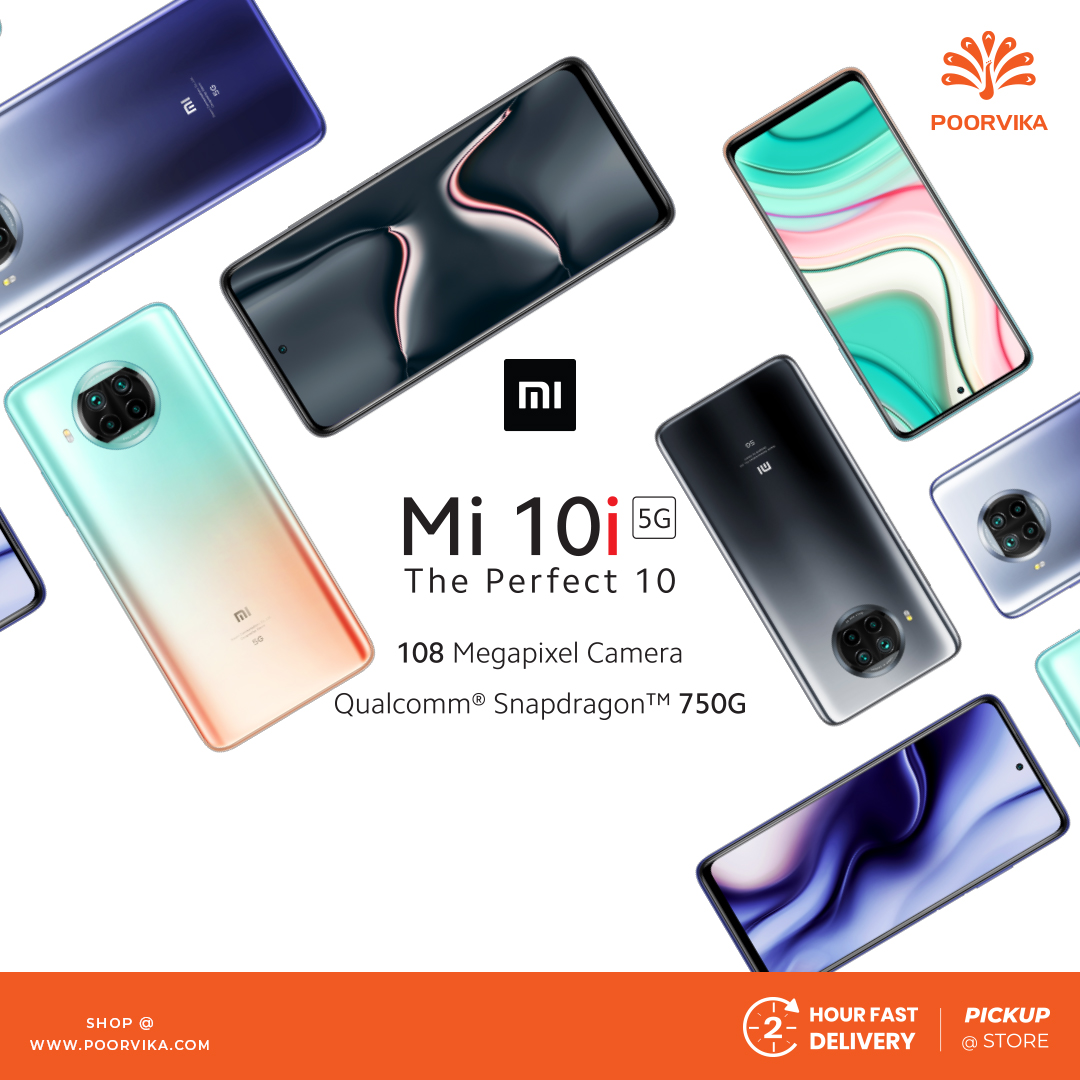 Hola everyone! Premium Smartphones with excellent displays are a visual treat to every soul out there. But budget smartphones offering exhilarating displays with fantastic build-quality and extended refresh rates are indeed the 'cherry on the cake' factor. Mi, the largest Tech Leader, won every tech geek's hearts by delivering Mi 10i 5G with a top-notch display and earns the Flagship benchmark. But, what is the "Intelligent Adaptive SyncDisplay" in the Mi 10i that people are murmuring about?!
Before that, let me simplify the jargon to get enlightened and master the feature of Refresh Rate. As the name goes, every time you switch between multiple apps, the Display refreshes to give you the latest content and carry your operations. Simply put, it's nothing but how many times the Display refreshes every second to exhibit you the newest content with zero lag, and it's measured in Hertz. Now, you got your 'brains lit' on the 60Hz or 120Hz Refresh Rate that you see under the smartphone features list; viz 30Hz is 30 times per second, 90Hz is 90 times per second, and 120Hz is 120 times per second.
Intelligent Adaptive SyncDisplay alters the Refresh rate based on the content you watch and delivers flawlessly. As Mi 10i 5G features the excellently engineered Intelligent AdaptiveSync Display, which offers 30/60Hz for Video Recording, 48Hz for Watching Movies, and up to 120Hz for Scrolling Information and Gaming. Habituated to swapping between multiple applications and multitasking has been our cup of tea, and we are prone to see slack in Display refreshing. The Intelligently built Display automatically selects the Refresh Rate and adapts to it to deliver the supreme experience throughout your usage. Mi 10T uses the Intelligent Adaptive Display feature, and this flagship feature has been the USP that boosted the sale numbers.
Visit Poorvike Website today and get your hands on the latest Mi 10i 5G and feel awesome! The Mi 10i 5G price in India is Rs.21,999 (6GBRAM/128GBROM). Order this magic device right away and bang big, crazy deals and bank offers from Poorvika and get it delivered with the 2 Hour Delivery service.