11 Feb 2021
What Makes Samsung mobile unique.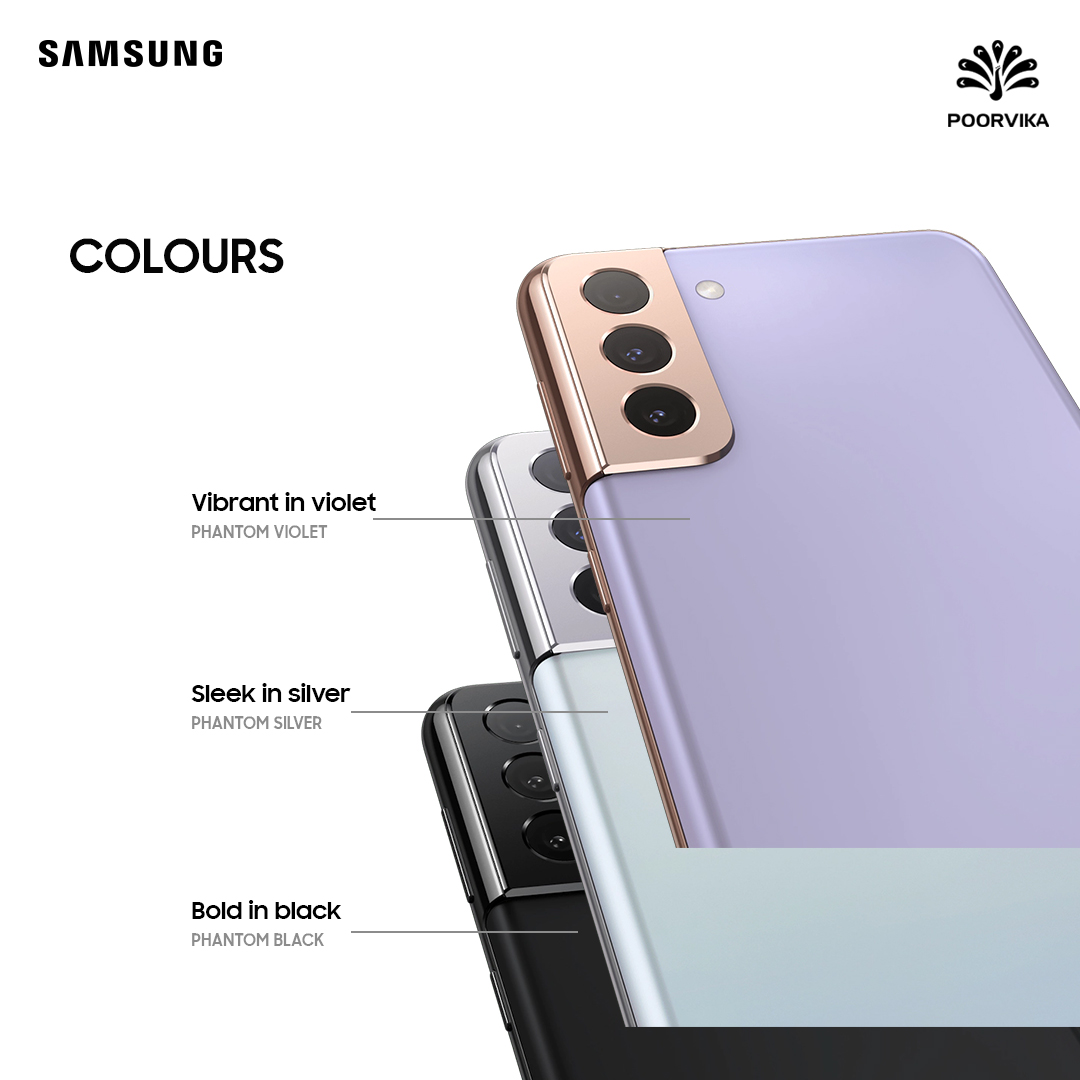 Samsung is one of the most famous smartphone brands that has a huge fanbase all over the world. This company with its latest invention and innovation is providing tough competition to fellow mobile manufacturers over the past ten years, which is not easy. Samsung's uniqueness is one of the main reasons why the company still tops the mobile world. Samsung always comes up with extraordinary smartphone features that are also unique in their way. Let us now discuss the top unique features of the Samsung smartphones in this blog.
Processor:
The processors of Samsung smartphones are built not just in a unique way but it is also made powerful. Let us have an in-depth look at the top 5 processors of Samsung
Samsung Exynos 2100:
It is built with Samsung 5 nanometer processor. With Exynos 2100 processor, you have one cortex x1 clocked at 2.9 Gigahertz, three cortex A 78 cores clocked at 2.8 Gigahertz, and four cortex A 55 cores clocked at 2.2 Gigahertz. It has a Mail G78 with 14 cores. The cores are increased from 11 to 14 when compared to the previous generation. The Exynos 2100 is available in the Galaxy S21 Ultra.
The Samsung Galaxy S21 Ultra's price in India is Rs.105,999
2.Samsung Exynos 1080
Exynos 1080 is the second fastest processor of Samsung. This is more popular among Android mobile gamers. It is built with 5 nm technology that offers pro and advanced gaming experience. It helps in delivering outstanding video and image quality.
3.Samsung Exynos 990
If you are a mobile gamer, you will be very familiar with the Exynos 990 processor. This is one of the fastest processors of Samsung, built with 7 nm technology. You won't face any issues while playing as Exynos 990 delivers superior performance. You will also experience superb quality audio and video graphics. The Exynos 990 processor is available in Galaxy S20 FE, Galaxy Note 20 Ultra, Galaxy Note 20, Galaxy S20 Ultra, and Galaxy S20.
Samsung Galaxy S20 FE's price in India is Rs.40,999
Samsung Galaxy Note 20 Ultra's price in India is Rs.104,999
Samsung Galaxy Note 20's price in India is Rs.77,999
Samsung Galaxy S20 Ultra's price in India is Rs.77,999
Samsung Galaxy S20's price in India is Rs.50,500
4.Samsung Exynos 9825
The Exynos 9825 processor comes with a 3D depth sensor with which you can enjoy 3D pictures. You can easily encode and decode 8K videos. This is built with 7nm technology. The performance level of the processor is so high that it offers a super-fast and smooth gaming experience. The Exynos 9825 processor is available in the Galaxy Note 10.
The Samsung Galaxy Note 10 price in India is Rs.73,600.
5.Samsung Exynos 9820
Exynos 9820 is one of the powerful processors that Samsung possesses. It is built with 8nm technology providing super high performance. This helps you to play any of your favorite games with its high graphics quality. The processor offers the best and smooth gaming experience. It can record 8K Ultra HD video at 120fps that lets you enjoy super quality video recording. The Exynos 9820 is available in Galaxy S10, Galaxy S10 Plus, and Galaxy S10e.
All these top 5 processors provide high-level performance and all of them are 5G processors.
Buy any of your favorite Samsung smartphones from Poorvika online with some amazing deals and offers that let you save a lot of money.
Collect your desired products much earlier with our 2 hour delivery option.