12 Feb 2021
What is a Power Bank? Tips to select the best power bank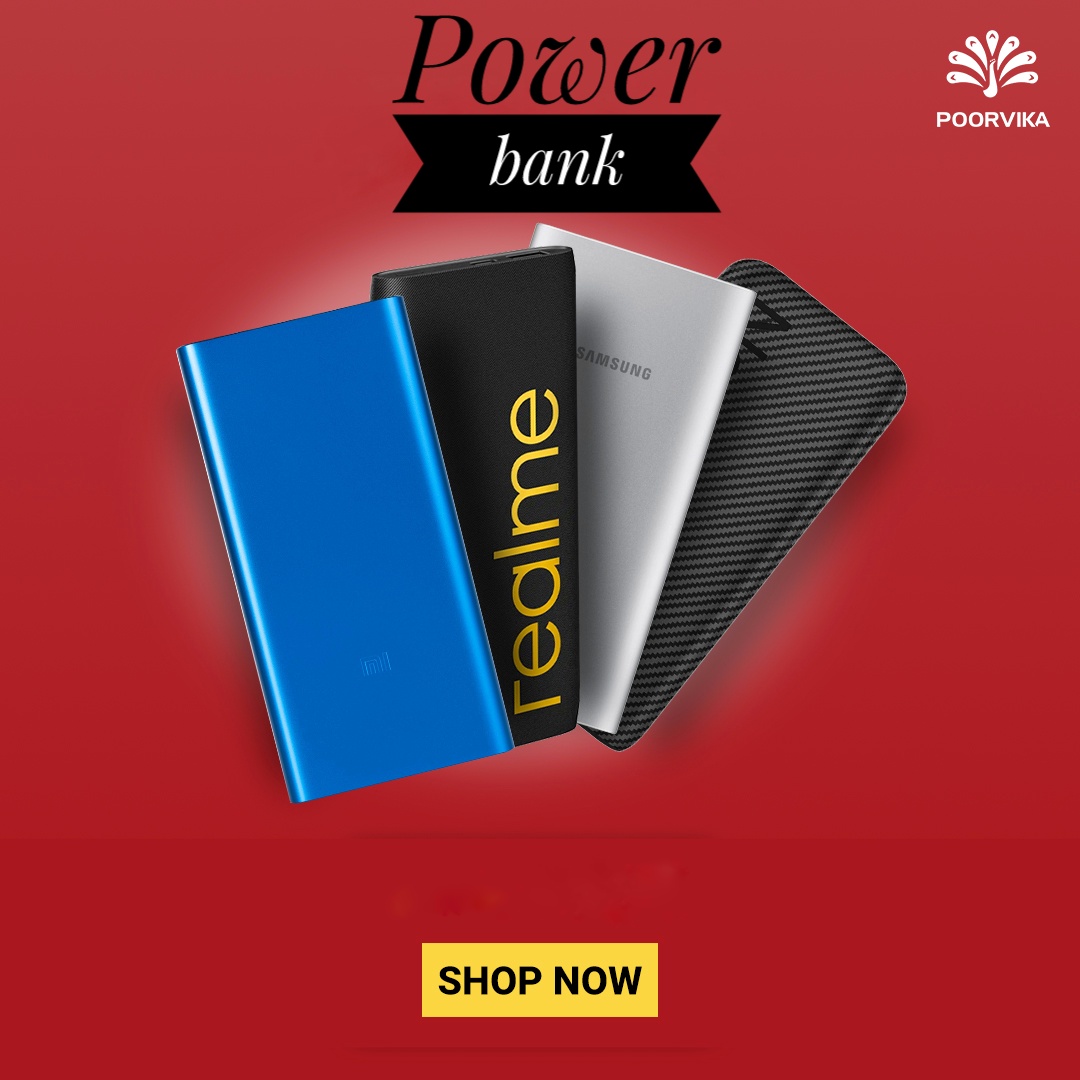 We must have all heard the term 'bank' a lot of times in our lives. A bank is a kind of organization, which stores money deposited by customers that can later be retrieved by them when they need it. A power bank working principle is similar to that. A Powerbank stores the power that has been accumulated while you charge it. The user can then connect any device to the power bank to charge it whenever they need it.
In a nutshell, a power bank is basically a portable battery that acts as a power source for your electronic devices. A power bank usually comes with a series of USB ports. By connecting a device with a power bank via a USB cable, we can easily charge the device. Now that we know the purpose of a powerbank and what it is, we are going to comprehend more about features of one.
Initially, Smartphones ran out of steam within few hours. Even after many years, Smartphones faced a lot of troubles to stay on their feet in terms of power. So manufacturers created a product named Powerbank to partially eliminate the need for us to be tied to a wall to charge our devices. A readily available power source may not always befall us to charge our smartphones. With the advent of power banks we need not remain idle nor be stuck to a socket on a wall to charge our smartphones.
The concept of the Powerbank was introduced to compensate for the troubles faced by smartphones in terms of battery life. Having said that, Over the last few years, the battery life of smartphones has drastically increased. If so, why is then the Powerbank still leading in the accessory segment? Simple, though battery life of smartphones has rapidly grown, they still require power at the end of the day. With the higher computing power on most smartphones available today, the battery depletes pretty quickly.
Now let us briefly explain the type of battery used in Powerbank. Currently, most of the manufacturers use lithium polymer batteries. Just like lithium-ion batteries, lithium polymer batteries are also made of positive and negative electrodes. Instead of liquid electrolyte, lithium polymers use materials like dry solid, slimy gel-like substances. Using solid or semi-solid materials makes lithium polymer batteries safer and minimizes the chances of power discharge. Lithium-ion uses cylindrical or box-shaped cells. Whereas lithium polymer uses a pouch type of cell. This makes lithium polymer batteries slimmer and lighter. So a manufacturer can manufacture a Powerbank in any desired shape using a Lithium Polymer battery.
Avail our 2-hour delivery service to get your products delivered directly to your doorstep.