16 Feb 2021
Best Mi Smart LED Bulbs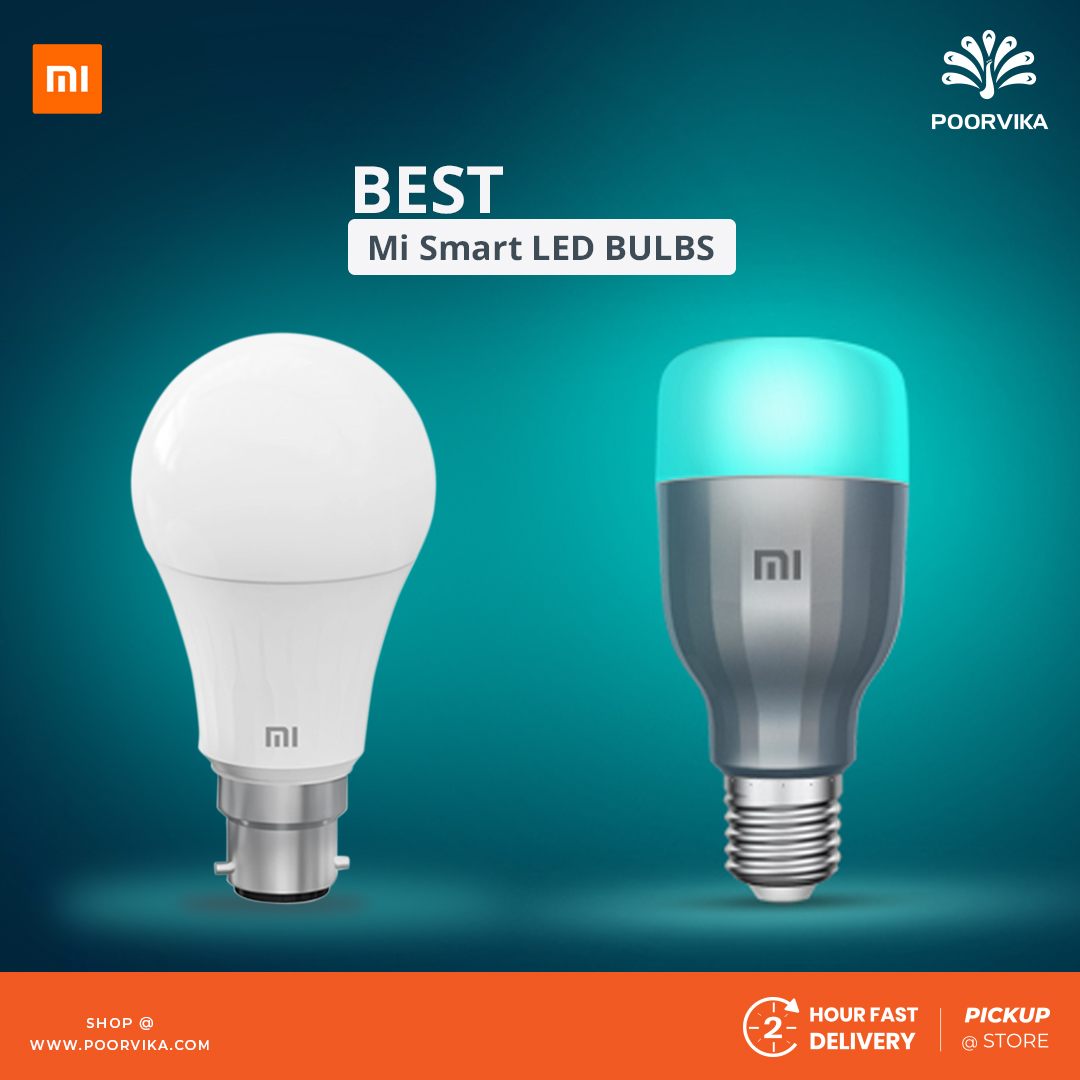 Lighting and bulbs had come a very long way from when Edison created the first one. Little would this smart visionary have envisioned that his little glass invention would reach the point of actually being "Smart ."
Mi has done just that with their range of smart bulbs that have quite a level of versatility that could give some of the more expensive lighting systems a run for their money.
The Mi Smart LED Bulb White with the B22 base, for instance, can be voice-controlled via Google Assistant or Amazon Alexa. Mi also has a dedicated app called the Mi Home app that allows the user access to a list of various functions pertaining to the Smart Bulb. This includes increasing or dimming brightness, delayed on and off settings, and even increasing and decreasing warmth or saturation of the light. It also has a set of preset functions on the app that allows the user to quickly access a preset function set with the parameters they require. One of the preset functions even includes a Notification Mode that flickers every single time the phone gets a notification. The 7W Mi Smart LED Bulb White has a Luminous flux of 810lm that makes it perfect to light up any room. The service life of the 7W Mi Smart LED Bulb White stands at an impressive 15,000 hours or 7 years, making this a choice to be considered.
The 9W Mi Smart LED Bulb, on the other hand, also comes with a B22 base and is Google Assistant and Alexa compliant. It can be controlled via the Mi Home app that allows access to its various functions from the comfort of your phone. The difference here is that it can emit light in a color spectrum that boasts an extensive 16 Million Colors. Setting the mood could not get any easier with the vast array of settings that can modify colors, intensity and warmth all the way to dimming and brightening controls. Altering these settings is a breeze with its easy-to-use interface that the app has to offer. Additionally, there are even quick access Preset Modes with preset settings for those who just want a quick fix at the touch of a button.
The preset mode options available on the app are also pretty impressive, considering they cover quite a vast array of mood lighting options named after scenarios. It even has Light Simulation Scenarios like a Candle Light mode that simulates the warm pulsating glow of a real candle flame and also a Notification Flash mode that causes the bulb to flash every time the phone receives a notification. At 9W with a luminous flux of 950lm the Mi Smart LED Bulb B22 is quite bright, making it, as how Gen Z would call it, quite "lit"-erally (pardon the pun) the most "Lit" lighting option out there for any scenario.
Buy your favorite Mi Smart Bulb Online from Poorvika Website today with exciting deals and offers! The best part is you can get your order delivered to your doorstep with the 2 Hour Delivery option