16 Feb 2021
Is Oppo Reno5 Pro 5G worth buying?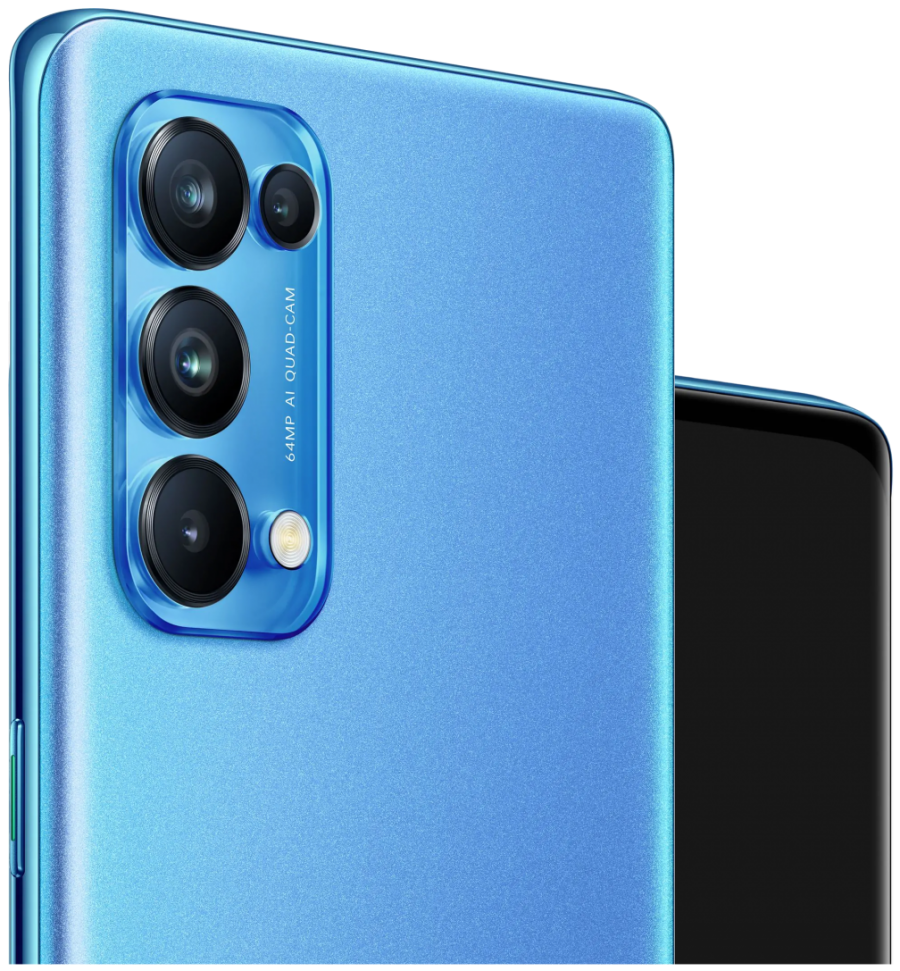 Yes, it is! It's more than safe to say you can buy this mobile, especially for its strong-inbuilt quality. Let us explain how a device's sturdy inbuilt quality saves you from getting paralyzed.
Imagine you are using your mobile and suddenly you get a call from your boss. The call startles you, making you drop your phone, which paralyzes you for a second. But, you get out of the initial shock right away when you see your smartphone in perfect condition, and then you actually smile.
That's how a smartphone with an amazing build quality saves you from shock. The Oppo Reno 5 Pro is a smartphone that handles heavy rough, and challenging situations and survives sudden accidents effortlessly.
There won't be much need to go worrying around about breaking your display, especially not with this one around.
Read further to know how this smartphone excels in Design, Storage, and other features with its premium standard specifications.
Dapper Design
Oppo has used a unique glow technique on the Oppo Reno 5 Pro 5G, the first of its kind in a smartphone.
This technique gives a rare shine to your mobile that catches everyone's eyes with its lustrous coating.
The thickness of this mobile is 7.6mm, and it weighs just about 175 grams, which makes it slim and compact to handle.
The Oppo Reno 5 Pro has a 6.5″ Super AMOLED screen with a Full HD resolution, and Oppo created this to give a visual treat for its users. Overall, this is a smartphone with dapper looks.
Perky Processor
MediaTek's latest processor is the mastermind behind the Oppo Reno5 Pro 5G. The powerful MediaTek Dimensity 1000+ 5G chipset built in this smartphone gives it a much-needed blazingly fast push to complete all your tasks in a jiffy.
A Mali G77 GPU supports the MediaTek Chipset to perform graphic-intensive tasks with a refresh rate of 90Hz. This device has a highly optimized Color OS 11 that makes user interaction a smooth and easily navigable affair.
This phone has all the required configurations for gamers to download and try their favorite games from the play store. Heating concerns on this phone is unthinkable. So, keep playing and destroy all those enemies.
Sufficient Storage

This mobile comes with a massive storage capacity of 8GB RAM and 128GB ROM, which is more than sufficient to store your games, presentations, assignments, files, and much more.
Getting this smartphone probably means you won't ever have to opt for an external SD Card.
Creative Camera

Cameras are the most exciting part of a smartphone, as a better and intuitive camera can satisfy your DSLR needs.
This mobile comes with a quad-camera setup on the back composed of a 64MP primary lens, an 8MP Ultra-wide-angle lens, a 2MP Mono lens, and a 2MP Micro lens.
If you are an amateur, this smartphone turns you into a Pro. You can record 4K videos at up to 30 fps.
A 32MP punch-hole selfie camera lets you take thousands of gorgeous selfies without a hitch or a blur.
Additional features:

This device bolsters connectivity through the latest Wi-Fi 6, Bluetooth 5.1, and supports Wi-Fi calling to help you stay in touch even as you travel around the world.
Starry Black and Astral Blue are the colours available for Reno5 Pro that's easier to pair with your everyday blue jean.
Guess all that build quality, the high-res camera, the super-fast processor chip, and everything else we mentioned made the Oppo Renno 5 Pro 5G more drool-worthy? Well, it's worth buying if you're actually looking for premium features that make your money sing.

The Oppo Reno5 Pro price in India is Rs.35,990, and you can order it online from Poorvika.
As you proceed to checkout, click on our 2 Hour Delivery service to get the Oppo Reno 5 Pro 5G delivered to your doorstep today!