16 Feb 2021
Smartphones that offers better water resistance!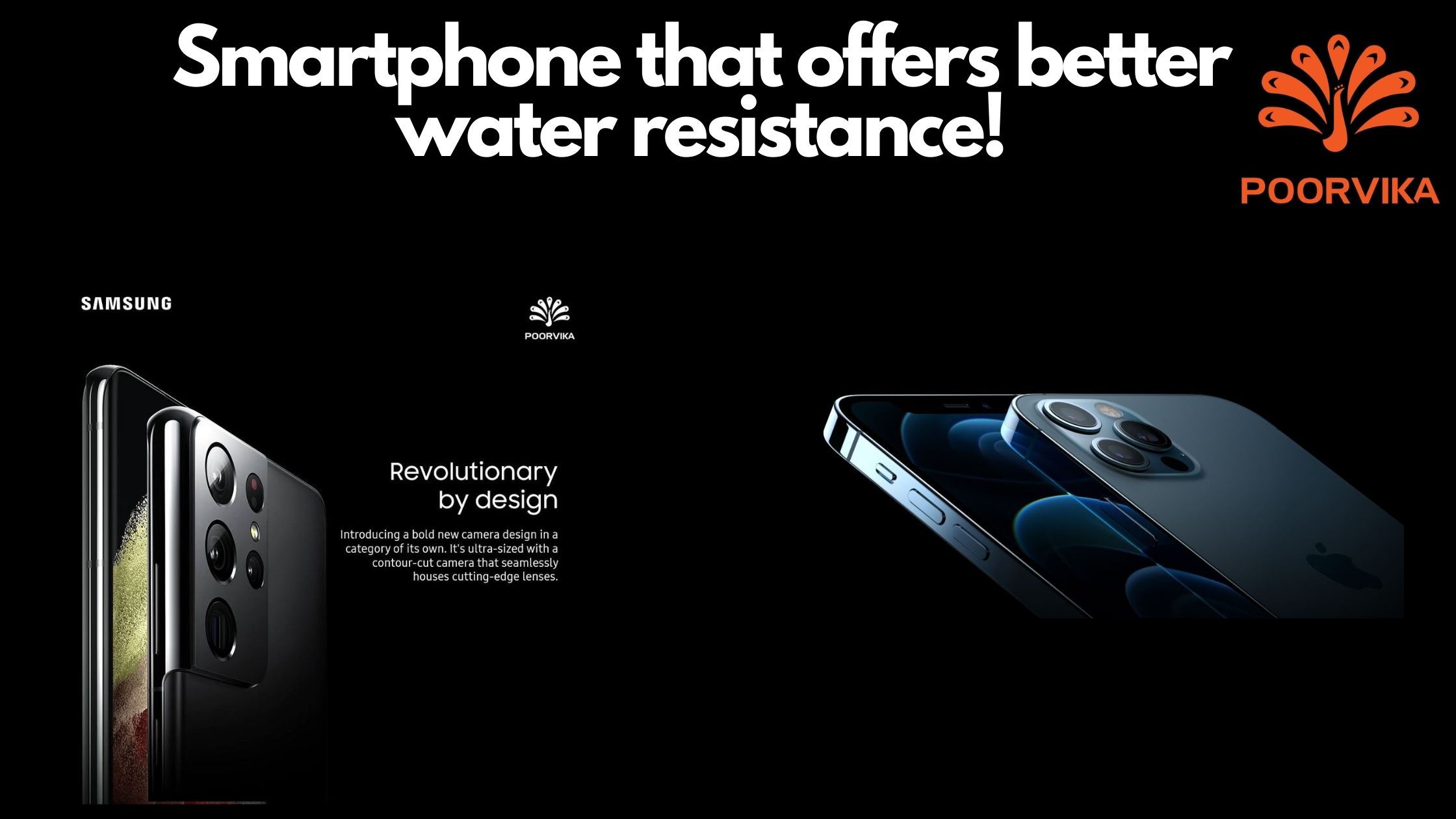 Are you going to get a brand new mobile?
If the answer is yes, then congratulations! ok…
Are you searching for a mobile which has better water resistance?
If that is another yes, then you are here at the right place. Yes, here is the blog which lists the better water resistance smartphone. So, check this blog before you get your perfect awesome smartphone.
APPLE IPHONE 12 PRO MAX:

iPhone is really famous for its build-in quality and especially for its build-in water resistance. Adhesive gaskets around the edges are holding the iPhone 12 Pro Max at its max level. This powerful iPhone 12 pro comes with an IP-68 certificate. This mobile is fit to deal with dust, sand, and water.
This iPhone has a high-grade Stainless Body which is a high-end technology gift. Scratch resistance is important for a mobile Apple knows this and they included a dual ion-exchange process that will keep your phone safe and save the mobile from scratches.
The iPhone 12 Pro is powered by the A14 Bionic Chip which is a very advanced processor. You can do all your multitasking in one go…
The iPhone has a wide and ultra-wide camera that is best to capture night mode and it will show its real strength in low-light shots.
The Apple iPhone 12 Pro's price in India starts from Rs.157,900 which is exclusively available at Poorvika.
SAMSUNG GALAXY S21 ULTRA 5G:

Samsung is known for its uniqueness and that is one of the main points why the company still tops the world of mobiles.
The Galaxy S21 Ultra 5G comes with a Dynamic AMOLED 2x display protected by Gorilla Glass which will make your display unbreakable.
Even the rear side of the mobile is protected by Gorilla Glass Victus, so your mobile will escape from scratch and it looks perfectly neat and clean.
The Samsung is owing IP-68 certificate so you can use your mobile even if you are surrounded by water balloons, Holi colours, dust, and water. In the end, nothing can stop you!
The refreshing rate of Samsung is 120Hz it will make you feel that you are using the best mobile in the world. The battery capacity of this mobile is Li-Po 5000 mAh which will ensure long-lasting battery life.
The price of the Samsung Galaxy S21 Ultra 5G in India starts with is Rs.116,999 which is exclusively available at Poorvika.
You can get these Smartphones Online. Visit the official site of Poorvika to know more about the price and offers. Place your orders online, and your smartphone will get delivered at doorsteps through our 2-hour delivery option. So, what are you waiting for? Just go for it!
Click here to check out my other blogs to stay on top of Upcoming Smartphones, Earphones, and many more gadgets. Get the latest Tech News and Updates, all in one go!