16 Feb 2021
What is Amazon Echo Show 8 and why should you buy it?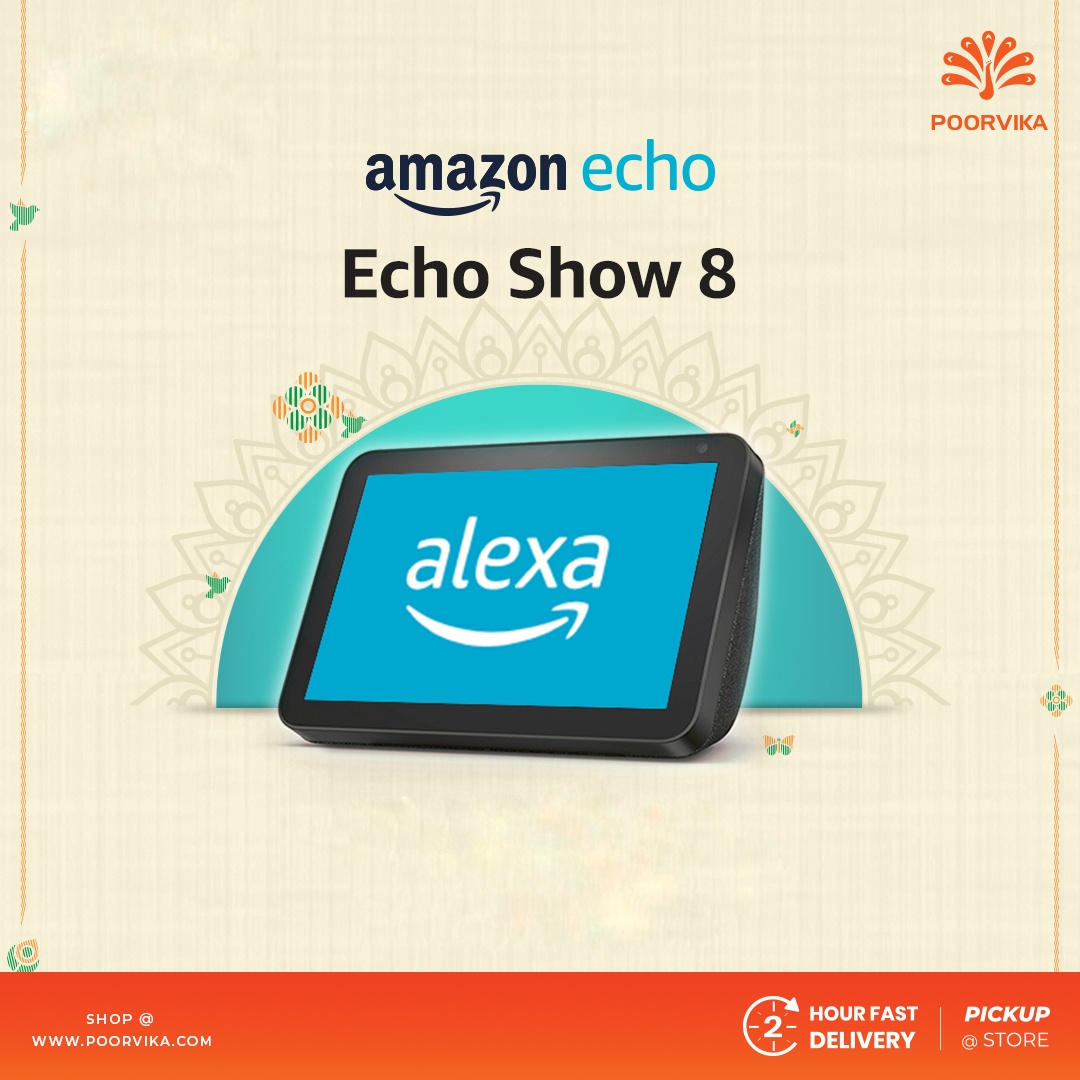 If you were to repeat the title, we are sure then this introduction will answer your question. Amazon Echo Show 8 is a smart display. Many of us will have seen or even own smart speaker that greatly made tedious tasks effortless. Yeah you heard it correctly. Smart speakers got things done through voice command. We will say they have partially limited the need to pick up our smartphone. Above everything using them to control other smart devices was super fun. A smart display is actually a smart speaker equipped with a display.
Amazon Echo Show 8
This amazing product from Amazon has an 8.0 inches LCD display. 1280 x 800 resolution definitely needs to be thanked for stunning picture quality. Lack of ambient light sensor is definitely annoying during a lot of scenarios yet it is not worth complaining about.
Its compactness lets you have it anywhere you want. Let us provide you few examples based on our product testing experience. While peeling shallot I had to place it on the top of the microwave and it was comfortably sitting on the top. And its 52mm neodymium speaker delivers a good audio output however it began to scream slightly once the volume is maxed. What amazed us is the 1MP front camera. Noise levels were hardly noticeable even during Skype conversation in low light. There is also a shutter to hide the front camera.
So now you can comfortably slide it without getting tagged as paranoid. You can also listen to music or watch videos from other platforms like Spotify. It operates on Media Tek MT8163V/A. It is a 64-bit quad-core processor with a maximum clock speed of 1.53GHZ. Apart from the product, 4.9 feet power cable inside the box which supports 30W is something which needs to be appreciated. It comes out in two colors named Black, White. Amazon Echo Show 8 price in India is Rs. 7,999.  Buy Echo Dot Show 8 online from Poorvika.
Avail our 2-hour delivery service to get products delivered instantly to your doorstep.