16 Feb 2021
What makes Moto G 5G a Better Phone?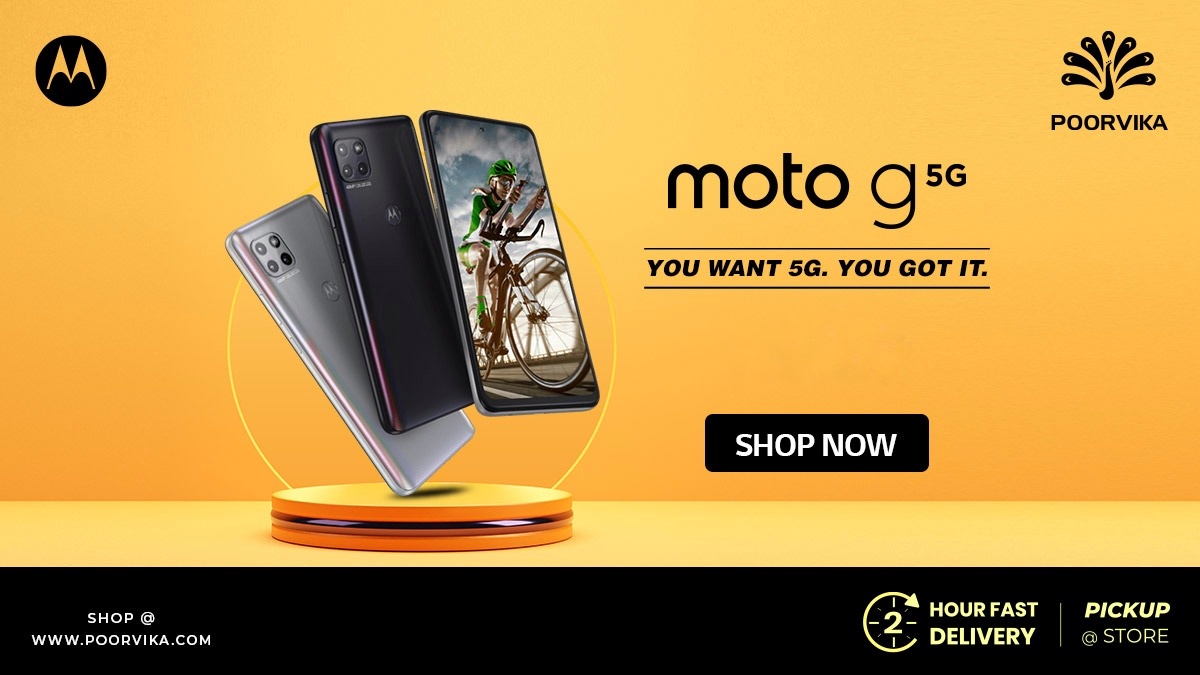 We know answering this question, what is best? Is not hair fidgeting or knuckle cracking. It is nerve-wracking. Each adjective in English has three forms. Each form intensifies the synonym of a word. In the case of 'best' positive is good, comparative is 'better' superlative is best. If answering superlative is nerve-wracking, answering comparative is also like last five reps of a killer abs session.
We have spotted what is better so that you don't have to. Plainly affirming Moto G 5G as a better phone is vague. We will comprehend why Moto G 5G is the better phone available in the market. Moto G 5G explicitly flaunts 5G, a technology that is not even in practice but Moto G 5G is equipped with 5G technology. Let us not descriptively discuss 5G.
What is 5G?
We will just state how 5G spanks 4G in terms of performance. Operating frequency is sufficient to support only 4000 devices for a square kilometer but in the case of 5G, it is said to power around one million devices for a square kilometer. 5G support is possible only because of the San Diegan semiconductor company named Qualcomm. Qualcomm Snapdragon processors have a 5G modem.
Moto G 5G specification
64-BIT 8 thread, 8nm processor has two high-efficiency cores operate at 2.2Ghz to handle demanding applications and games and six low efficient cores with an operating speed of 1.8Ghz to handle applications which doesn't need much gas. It is said appearances are often deceptive because on paper Oneplus Nord which though packs Snapdragon 765G Benchmark scores of its CPU is noticeably lower than Moto G 5G.
Because Moto G 5G is equipped with 570 Kryo core unlike Kryo 470 core used in Snapdragon 765G. Kryo 470 was initially used in Snapdragon 732G. This is why we termed this phone as the better phone over its competitors in the market.
Adreno 619 needs to be remunerated, as the gameplay of Asphalt 9: Legend is fluttery. Visuals are more pronounced because of its 6.7-inch FHD+ that supports HDR10. Even after solidly milking 5000 mah battery is resistant to go off steam. With the aid of a Type-C 20W TurboPower charger, Moto G 5G rises like a phoenix.
Triple camera setup on the rear with a primary 48MP camera lets you capture more protruding photos. A combination of f/1.7 aperture and a tailor-made algorithm snaps brilliant pictures even at dusk. It also lets you capture the subject in color by making, background black & white.
Stock version of Android is the user interface of Moto g5G. It is free from bloatware and user experience is fluid. It has 6GB RAM to offer a seamless transition between apps and 128GB ROM, large enough to store over 8k photos, and is available in Frosted Silver, Volcanic Grey color. Moto g 5G price in India for Rs.20,999 at Poorvika Mobiles.
You can get it delivered instantly to your home through our 2-hour delivery service.