16 Feb 2021
Xiaomi's Best Hearing devices: Headset and Earbuds Reviews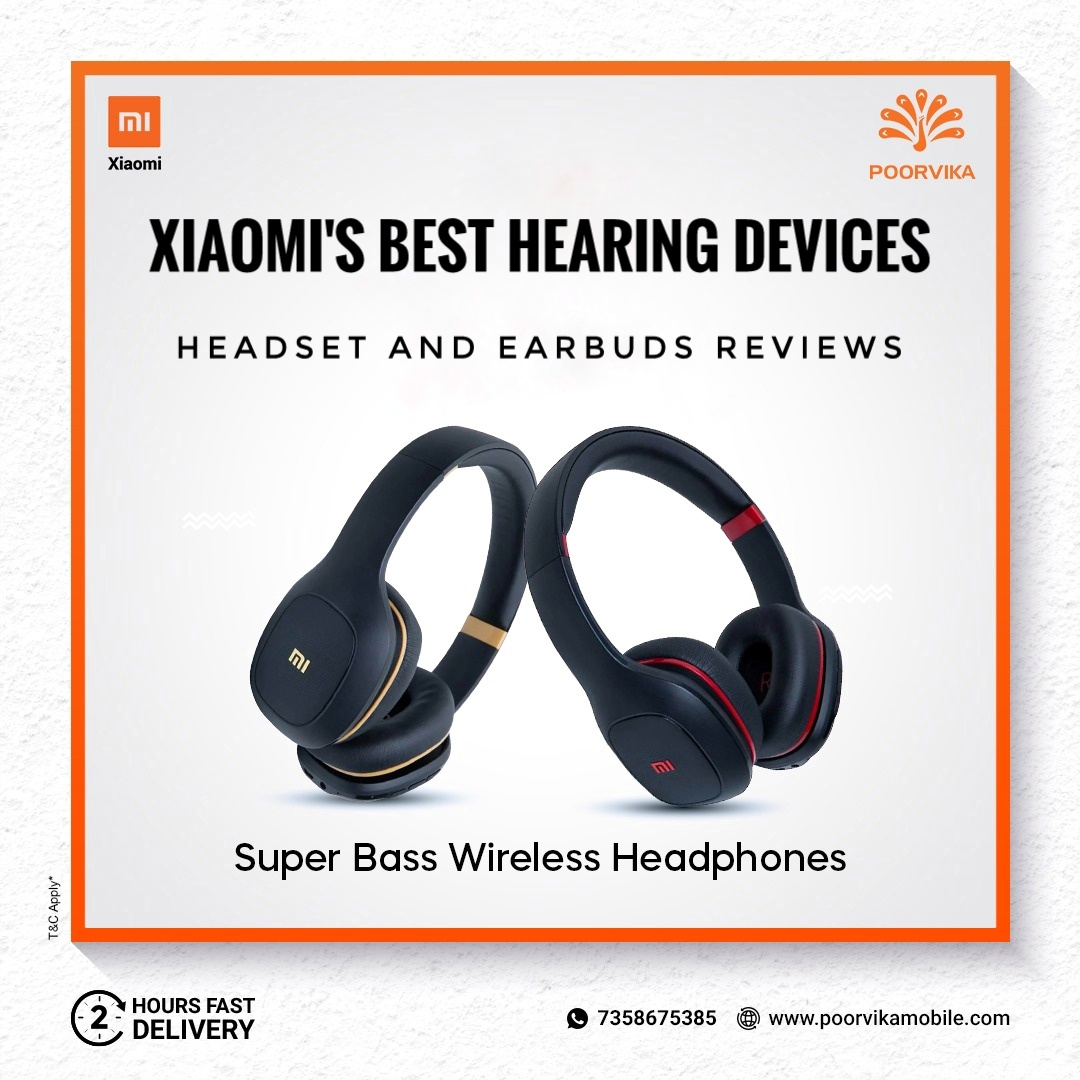 No product from Xiaomi is overpriced. Because they won the hearts of people by offering top notch products at affordable price. Today we are going to present about best Xiaomi earbuds, headset, and headphones available in India. Scroll further to know more.
Mi TWSSEJO2JY True Wireless Earphones 2
Aesthetics of this earbuds partially resembles ZOOSZOOS. In hand, feel is very comfortable because its upper housing is made of thick plastic. Anyone will agree, bass, audibility levels are based on the size of a dynamic driver. This true wireless earphones flaunt an impressive 14.2 mm dynamic driver to produce brilliant bass and amazing volume. You can access everything from setting up an alarm to playing your playlist, through voice assistant. Its massive driver asked for music that was played using electric guitar.
Clarity of music remained intact since the earbuds support Low Latency High Definition Audio Codec. This type of Codec allows more data per second that are converted into an audio file. Its environmental noise cancellation technology is sufficient to eliminate noise produced while doing chores. Quality of voice-over calls were clear. 250 mah battery of charging case can be charged within an hour using Quick Charge. And the earbuds will last for 14 hours. It is available in only White color. Mi True Wireless Earphones 2 price in India is Rs.3,999. Buy Earphones 2 online in India from Poorvika.
Get it instantly delivered to your doorstep by availing our 2 hour delivery service.
Mi Neckband Bluetooth Earphones
Xiaomi hasn't brought any new features with this neckband. Since the specification is similar to almost all neckbands in this price category. There are two robust magnets towards end of the earbuds. When earbuds are brought close, they nimbly stick together. Sight of earbuds sticking and the ticking sound is surely addictive. Even after bringing earbuds close together multiple times, it worked well. Battery lasted for 8 hours of continuous usage. Volume and other control buttons were very clicky and responsive.
In terms of audio quality, vocals are the only place, where low-range headsets don't perform well. But, vocals in Mi Neckband remained clear even at higher volumes. Regardless of music's genre, vocals, and bass were completely balanced. The overall listening experience is pleasant and smooth. The neckband is available in Black color. Mi Neckband price in India is Rs.1,599.
Before ordering it online from Poorvika. Don't forget to avail our 2 hour delivery service to get it instantly delivered to your doorstep.
Mi Super Bass Wireless Headphones
Both Oval-shaped earcups and Headbands are surrounded by light cushions. So the headphone is not going to take a toll on ears. Battery life of this headphone lasted close to 18 hours. Since it also comes with an aux cable in the box. You need not be worried about battery life. It also boasts an impressive standby time of about 200 hours. This monster from Mi uses a micro USB for charging. As it is equipped with a 40 mm dynamic driver.
It produces deep bass and superb highs. So listening to music at maximum volume is partially impossible. Except rim which covers earcups of the headphone, entire headphone is in Black color. Rim of the headphone is available in Red and Gold colors. Mi Wireless Headphones price in India is Rs.1,749.
Avail our 2 hour delivery service while buying this product online from our website Poorvika to get it instantly delivered to your doorstep.