19 Feb 2021
OPPO'S BEST TRUE WIRELESS EARBUDS REVIEW: POORVIKA


True Wireless earbuds are the coolest technology which is available in the market. TWS is a real-life saver for those who don't want to get stuck within a circumference due to wires. You can keep your mobile on the desk and shake it up during your party time.
Lots of smartphone brands came up with the True Wireless earbuds technology.
But, why you need to choose Oppo True Wireless earbuds?
Let me explain…
It is perfectly portable
It has a posh look
You will get your earbuds at an affordable price as well.
Fine! Now you can see the list of Oppo True Wireless earbuds below… Choose your favorite earbuds and be ready to shake it up!
Oppo Enco W31 True Wireless earbuds:
The Oppo Enco W31 earbuds are born to "Unleash the power of music". Binaural Low-Latency Bluetooth Transmission is available for you to get rapid, stable connectivity and the audio transmits in your both ear at the same time which will ease your ears with music.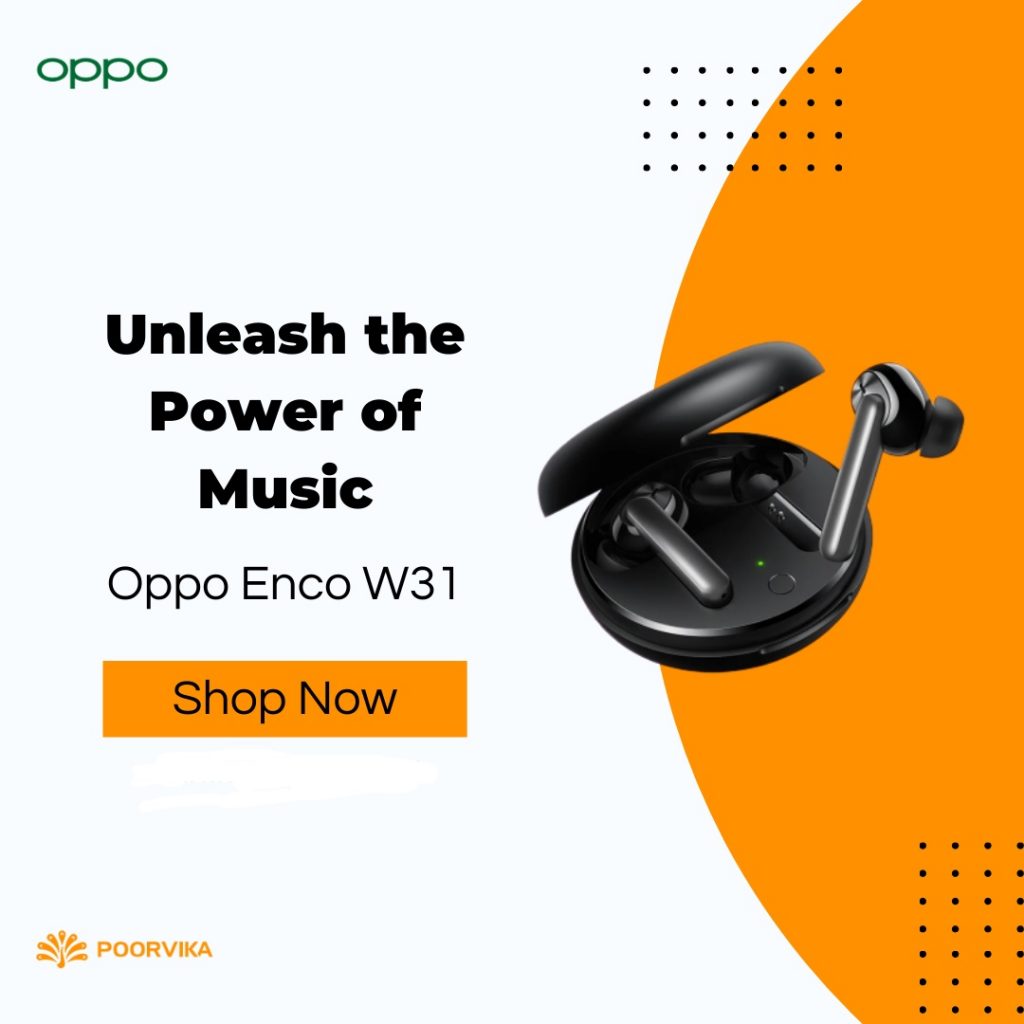 These earbuds comes with a bass mode which gives the bass sounds at their best. Balance mode is available for those who want to listen music in high, middle, and in low frequencies.
Dual-Microphone Noise Cancellation for Calls is a boon for travelers because it will cancel all your external noises and your voice will be heard clearly and you can listen to them easily. You can listen to your favorite songs even in a crowded street, trains, and buses, listen any time anywhere.
The quick pairing functionality is available for OPPO smartphones that have ColorOS version 7.0. The Oppo Enco W31 price in India is just Rs.3,499.
Buy the Oppo Enco W31 True Wireless Headphones Online at Poorvika.
Oppo Enco W11 TWS earbuds: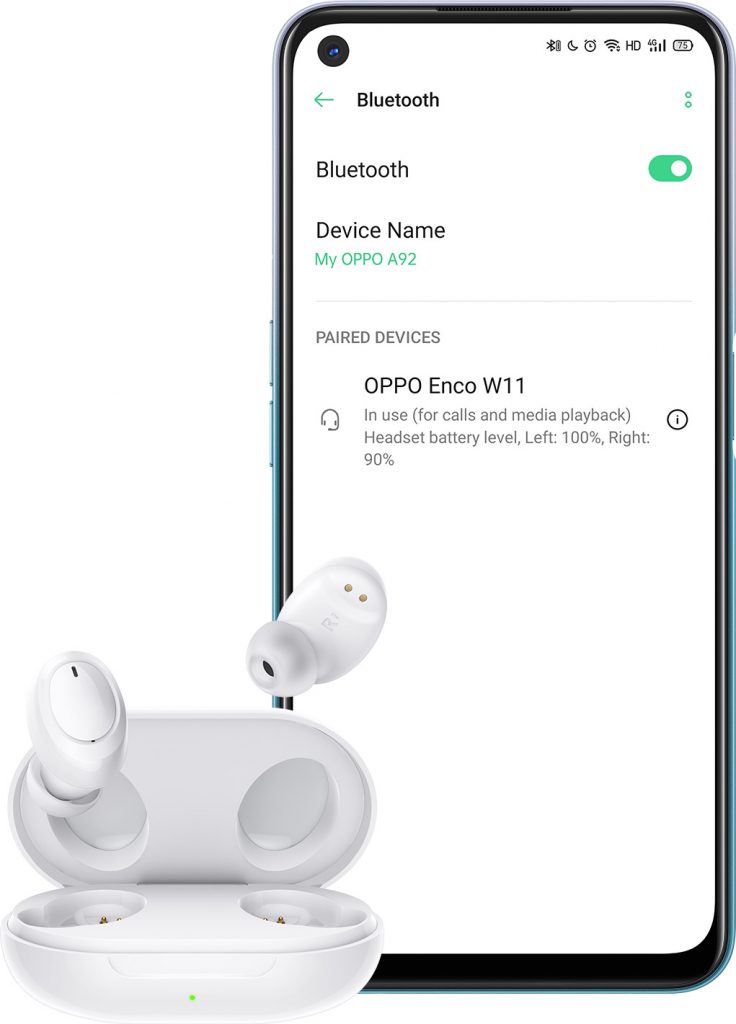 These earbuds will be perfect earbuds for you to unlock your own world. One single charging time is sufficient for you to listen for up to 5 hours uninterrupted. 15 minutes charging time is more than enough to play your favorite songs for 1 hour.
The Oppo enco W11 headphones comes with 8mm dynamic drivers which are born to give enhanced crystal clear sounds. These earbuds are an IP55 certificate holder.
Just chill and take your earbuds wherever you go, sweat, rain, dust, nothing matters, just take your music.
The earphones have noise cancellation features to cut down the unwanted external noise during your calling time.
Crowded market, traffic signals cannot stop you from listening to your favorite music.
Intelligent touch controls gives an awesome user experience. You can play or pause your music with just a single tap.
Just activate your voice assistant with touch controls to have a conversation with your smart devices.
The Oppo Enco W11 Price in India is just Rs.1,999. Buy the Oppo Enco W11 True Wireless Headphones Online at Poorvika.
Visit Poorvika website and learn more about the specification and features of these TWS earbuds.
Also, check out Poorvika Online to buy the Best TWS earbuds for the Best Price with our 2 hour fast delivery option.
Click here to check out my other blogs to stay on top of Upcoming Smartphones, Earphones, and many more gadgets. Get the latest Tech News and Updates, all in one go!