20 Feb 2021
BEST POWER BANK UNDER 1000 IN INDIA: POORVIKA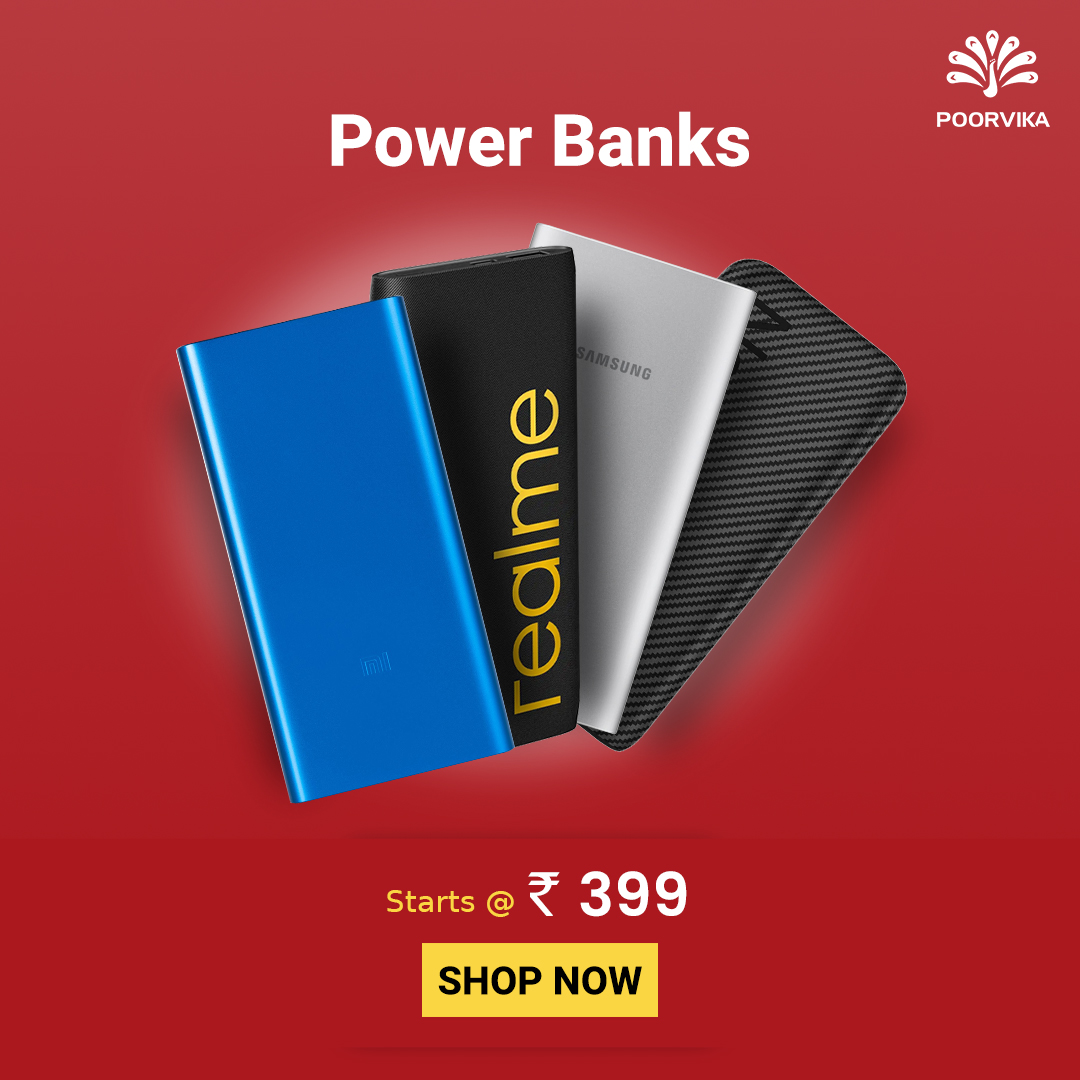 These days we see tones of gadgets that do everything we need, right from getting our daily tasks done to gadgets that turn on our appliances for us. You can do all your activities on a palm-sized device.
But one big drawback of this technological advancement is the battery of the device. Whether it's a smartphone or a smart device, we got to have stronger battery capacities to keep going through our day.
Batteries cannot handle heavy workloads, and they tend to die down quickly. So, here comes a lifesaver to save your mobile from its sudden demise, the power bank.
Buying a power bank is easy but choosing a power bank under 1000 is pretty hard. So we have compiled a couple of budget-friendly Power banks under Rs.1,000. Here we go!!
Mi 10000 mAh Power Bank:
This power bank from the trusted tech giant, the Mi 10000mAh Power Bank, has the capacity to provide you with uninterrupted productivity with its long-lasting efficiency.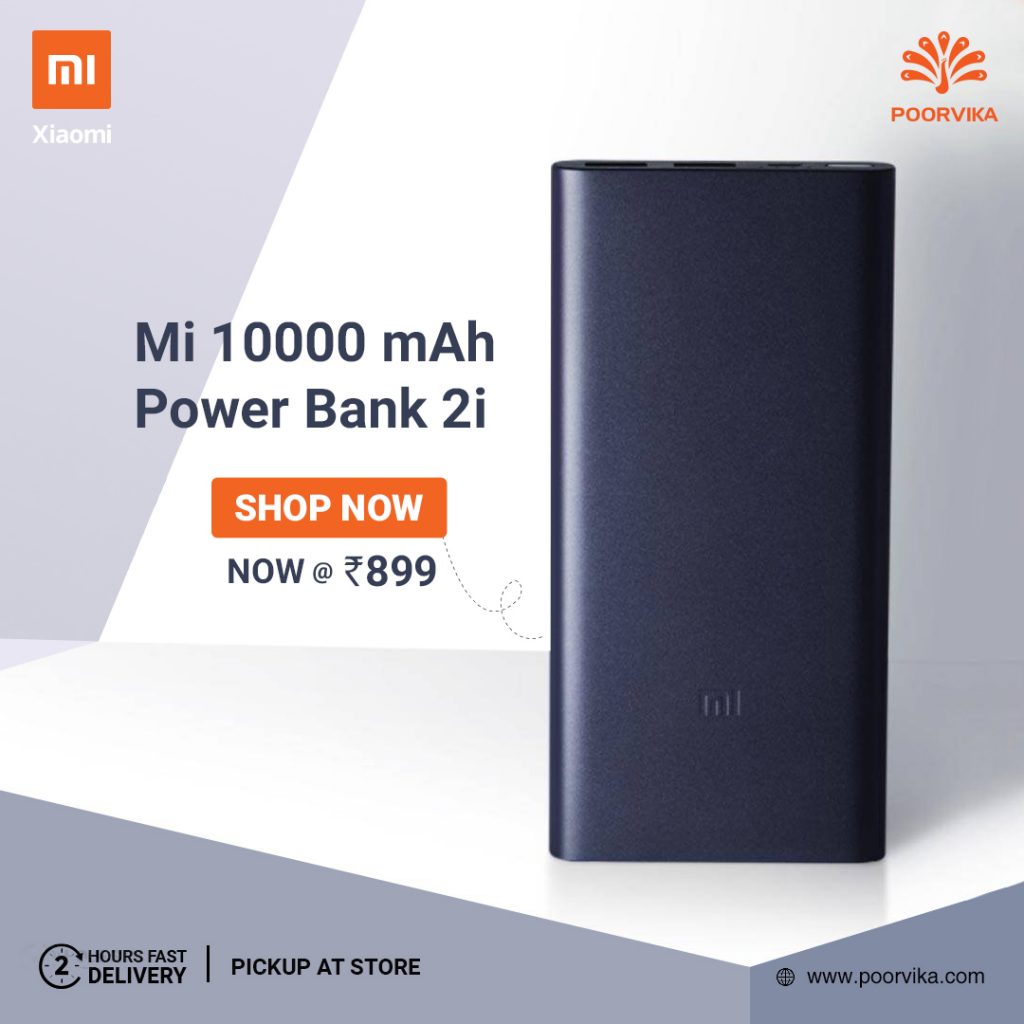 Its 18W Fast Charging supports two-way charging, making you super-productive as you simultaneously charge your power bank and mobile. High-grade Lithium Polymer batteries come with advanced resistance-capacitance sensors that give protection and improve charging conversation rates.
This power bank comes with a Dual Input technology bearing Type-C and Micro USB ports, so there would be no need for you to search your entire home to find the power bank's recharge cable!
This power bank is thin with a picture-perfect architecture, so it goes real smooth into your pocket. Plus, your hands glide over the aluminum alloy case every single time.
The price of Mi 10000 mAh Power Bank in India is just Rs.896.
Conekt 10000 mAh Power Bank:
The Conekt Zeal Prime Power Bank lets you power your mobile up anytime, anywhere. This power bank has an ABS shell structure with PC casing material, allowing a firm grip on your power bank. It readily slips away from scratches and dust.
A Lithium-Polymer cell battery with 10000 mAh capacity offers fast charging facility to your mobile, and now you can charge your smartphone within an hour. It is super durable, and your mobile gets charged in no time.
A LED charge indicator notifies you when your power bank gets fully charged; there's no wasting money on electricity with this one. There are 4 layers of protection protecting the power bank from damages.
The 4 layers are:
Short circuit protection is the layer that protects your power bank from severe over-voltage problems.
Overcharge protection is the layer that protects your power bank from getting damaged while they are over-charged. You can plug in your power bank and get back to your work without worrying your head about overcharging your device.
Overvoltage protection prevents high voltage of electricity from entering your device and damaging it while also providing seamless power to your power bank.
Over Temperature protection is the protective layer that reduces all your heating issues.
These protection layers are here to ensure your power bank and your smartphone stays intact and provides you seamless productivity for a very long time without deterioration.

The device's Dual Input technology allows you to use Type-C and Micro USB ports simultaneously. This small device's weight is just 125 grams, and it is super lightweight, which means you can carry this everywhere.
The price of the Conekt 10000 mAh Power Bank in India is just Rs.899.
Visit the Poorvika website and learn more about these power banks' specifications and features, and if you're looking for power banks with higher capacities, we have that covered as well.
Check out Poorvika Online to buy the Best power banks for the Best Price with our 2 hour delivery service.