20 Feb 2021
The Best wireless noise canceling earbuds Bose Quietcomfort Earbuds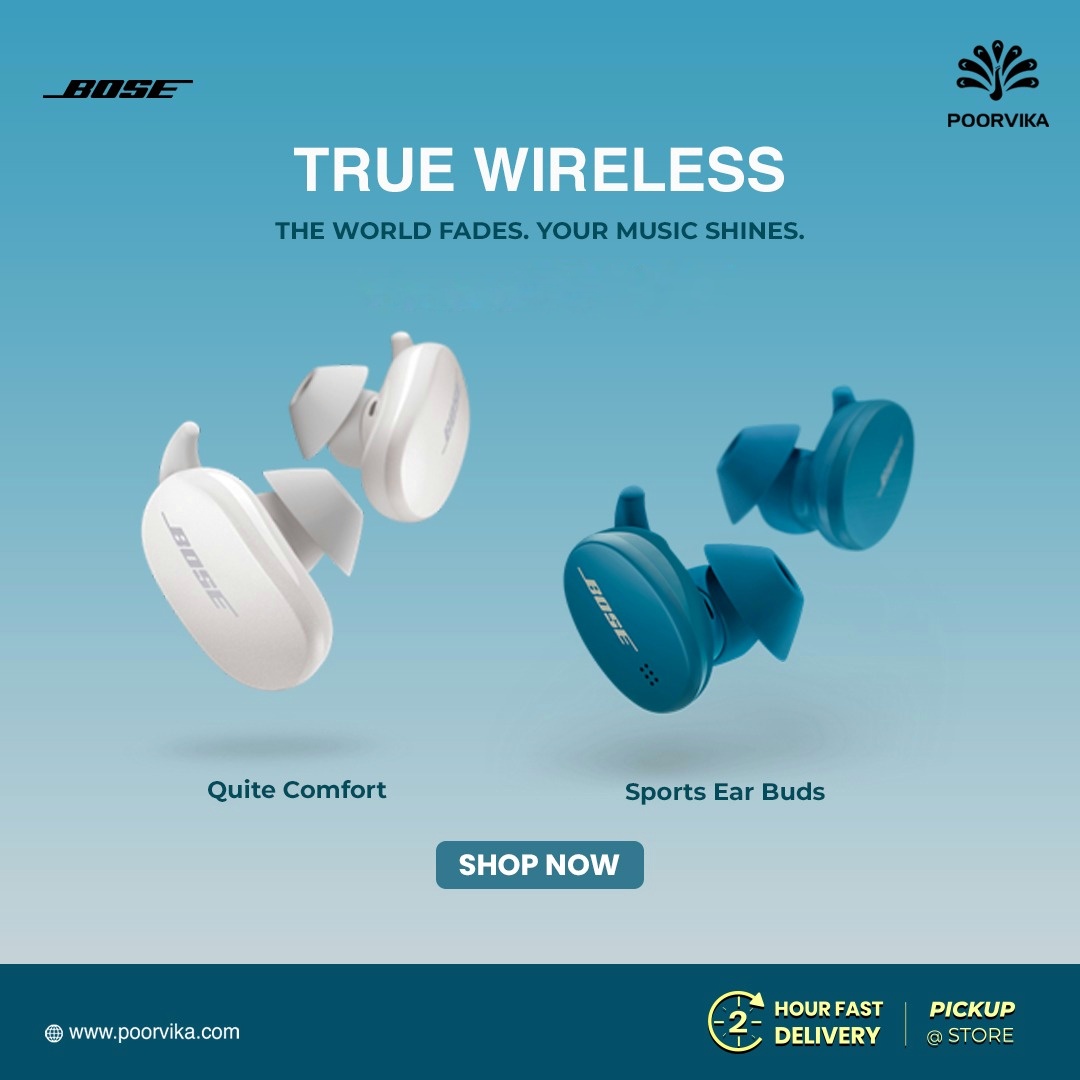 The concept Noise cancellation originated in Germany by a doctor named Paul Lueg. Though his patent application was accepted, he could not practically implement it. Then Dr. Lawrence Jerome Fogel thoroughly analyzed the concept and developed a headphone with noise cancellation. Initially it was used by pilots. Since it reduced external noise, they were able to communicate clearly.
But this technology became more accessible when a professor of Massachusetts Institute of Technology could not peacefully listen to music because of aircraft's engine noise. The professor had many patents under his name, he refused to license those patents to another company. Then he starts a company on his own named Bose.
Though wireless earbuds is not Bose's cup of tea. Noise cancellation is surely is theirs. This is why history of Noise Cancellation is mentioned along with history of Bose.
Bose Quietcomfort Earbuds
At present, this earbuds is unarguably the best in terms of noise cancellation and superior voice clarity over calls. Compared to other wireless earbuds, both case and earbud of Quietcomfort are noticeably bigger. Audio quality and noise cancellation of no other earbuds in the market is not even close to Quietcomfort. Bose's StayHear Max ear tips fit perfectly in our ear and the silicone wing attached to the earbud provides better fit and stability. So it is definitely not going to pop away from your ears.
Features
It offers 10 levels of noise canceling. While the earbud is in level 10 active noise cancellation, you cannot hear sound of a 1000 watt blender. If the active noise canceling mode is set to zero, earbuds shift to transparency mode. While this mode is turned on, you will be able to hear your breathing sound. It offers three default levels of noise cancellation.
And the levels are 10, 5, and 3. Tap twice on the left earbud to switch between levels of noise cancellation. Similarly, you can tap the right earbud twice to play, pause a song you can also attend, or hang a call by using this gesture. To enable voice assistant touch and hold the right earbud. Swipe up or down on the right earbud to increase or decrease volume.
Since Quietcomfort is equipped with Bluetooth 5.1, there was no mismatch in audio and video sync. No matter which genre of music you listen to, you will notice powerful bass and sophisticated audio output of Quietcomfort. Since there were no distortion vocals remained clear throughout all levels of volume. So, what makes Quietcomfort best wireless noise-canceling earbuds.
We will say its ability to switch between roles effortlessly. Because at level 10 active noise cancellation, you will not hear a bit of ambient noise. At level 0, you can clearly hear everything that is happening around you. No other earbuds till this day has managed to do, what Quietcomfort has done.
While speaking over call, its self-voice feature lets you hear your own voice, so that you don't have to shout. Since it reduces background noise to a great extent receiver can hear your voice clearly. Bose Quietcomfort price in India is Rs.26,500.
You can get it delivered straight to your doorstep within 2 hours by availing our 2 hour delivery service.