22 Feb 2021
Apple M1 Chip Overview And Compatibility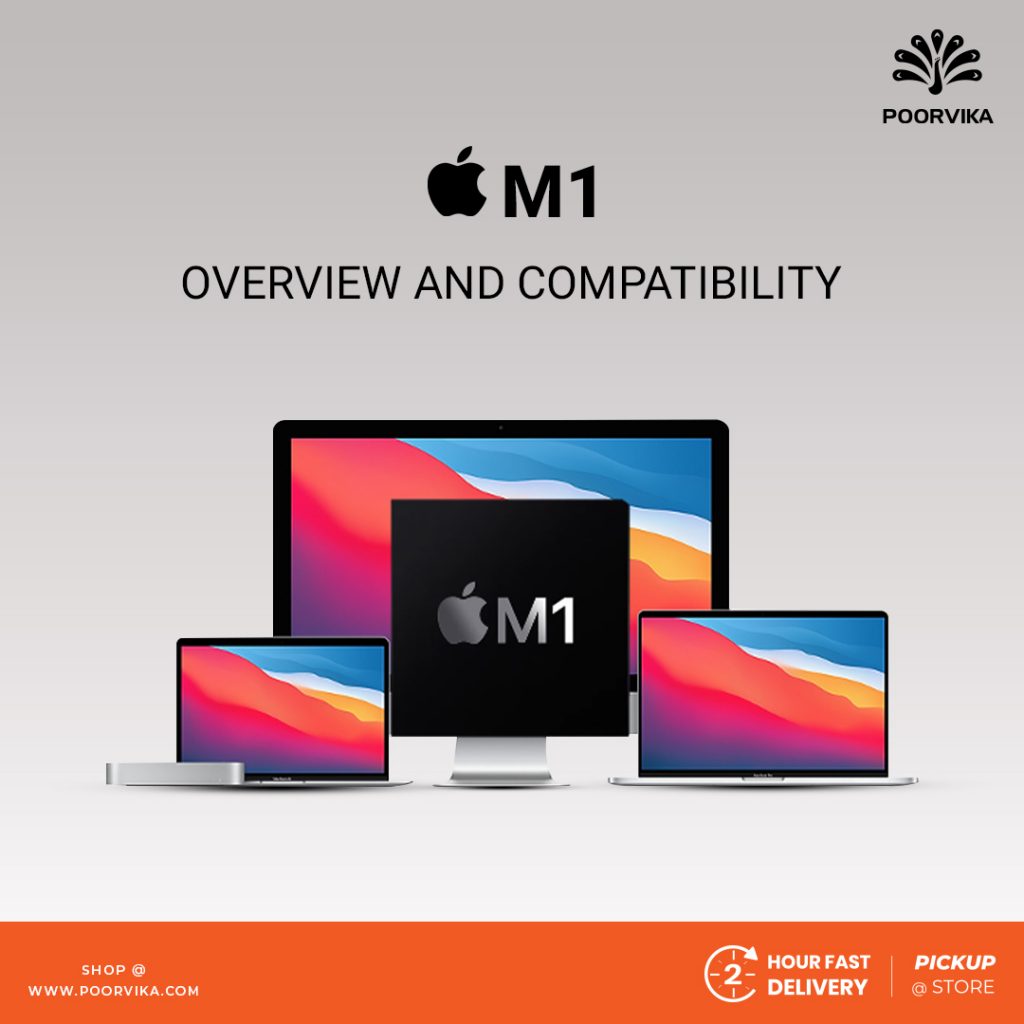 Previously Apple had to deal with many struggles when they partnered with Intel and the limitations posed by Intel's chip in their laptops and desktops. To overcome all these issues, Apple began working on their own technology and built the extraordinary M1 chipset that provides a tremendous working experience. A general expectation from the M1 chip was that experts speculated it might take a massive jump on efficiency or a massive jump in performance. But as usual, Apple has now delivered an amazing invention that takes an enormous lead, both in efficiency and performance. This made the M1 chip super interesting for the customers to desire after it.
The M1 chip is tailor-made for Apple's MacBook Pro, with which the Apple Mac has taken a giant leap forward away from its predecessors. The MacBook Pro offers an industry-leading performance with the support of the M1 chip. Even when Macs stood bound with separate chips for memory, security, I/O, and processor, it couldn't push a jaw-dropping ability that meets expectations. When all the individual chips got combined into a compact SoC chipset called the M1, the chipset began delivering unbelievable speed and productivity. Apple employed a Unified memory architecture to design the M1 chip by unifying high bandwidth and low latency into a single memory bank. By employing this technology, the SOC can access the same data without copying the data between multiple banks of memory.
The M1 chip, which is the latest invention from Apple, comprises a 5-nanometer process technology. The process technology has almost 16 billion transistors that offer amazing speed and comfortable performance to the laptop that delivers better gaming. There won't be any lagging issues while you play your desired game. An 8 Core GPU Graphic Processor on the M1 takes care of heavy gaming and editing softwares without a hitch. The graphics processor delivers five times faster graphics performance than the previous Macs.
The 8 GPU cores get divided into four high-performance cores and four high-efficiency cores. Almost 25000 threads execute at the same time with the help of the M1 chip. Apple built an advanced neural engine alongside the chipset that performs almost 11 trillion operations per second. Compared with the previous generation Macs, the MacBook Pro is three and a half times faster based on its advanced features.
The M1 chip has remodeled the MacBook Pro to be one of the best devices for gaming. Even gamers are excited about this as the M1 chipset provides all the essential demands of a gamer. The MacBook Pro, built with the advanced M1 chip, comes in Space Gray and Silver colors. The MacBook Pro price in India is Rs.122900. Buy the MacBook Pro online from Poorvika with our 2 hours delivery option and get your laptop much faster than expected.