23 Feb 2021
M1 Macbook Air VS M1 Macbook Pro-The difference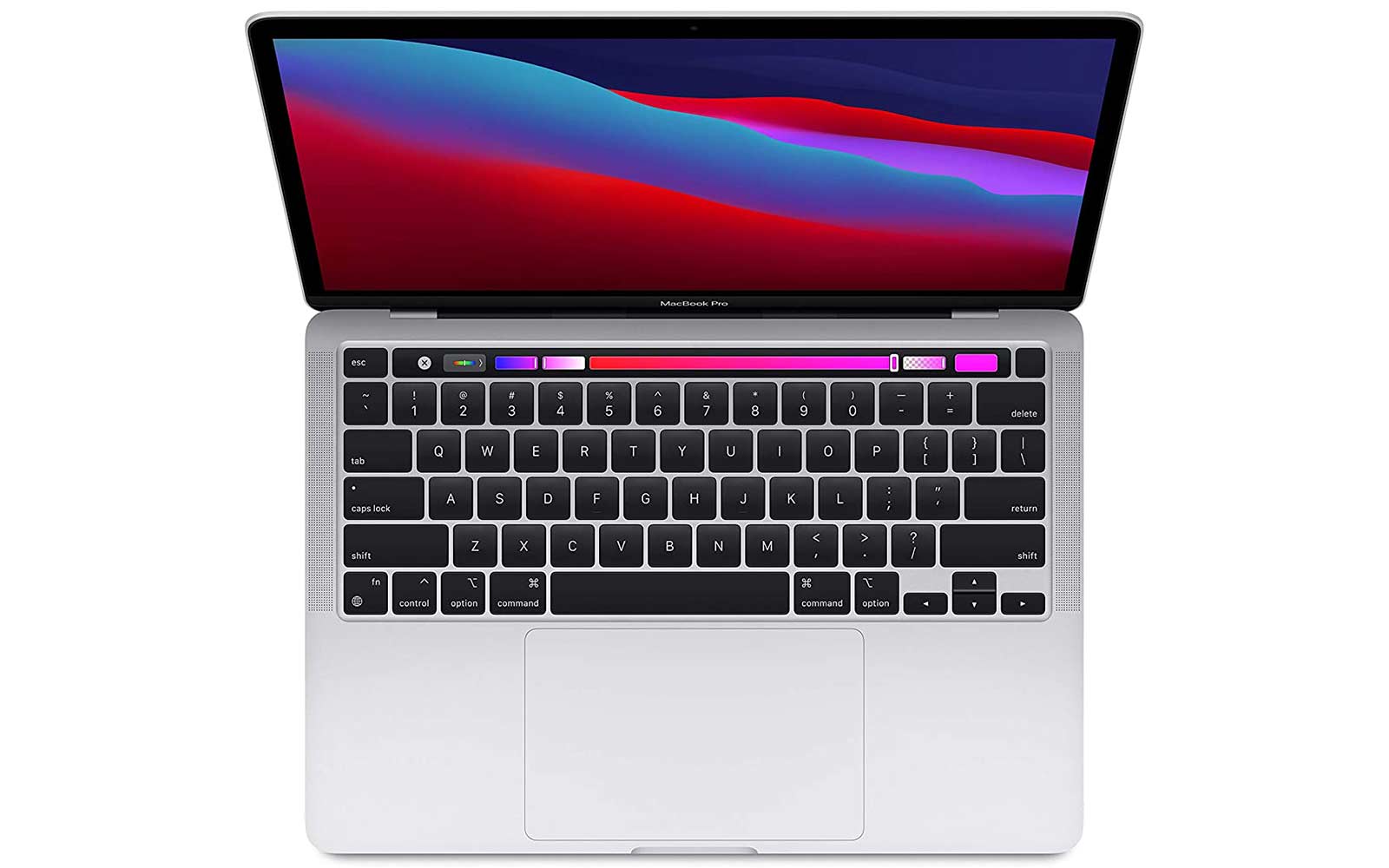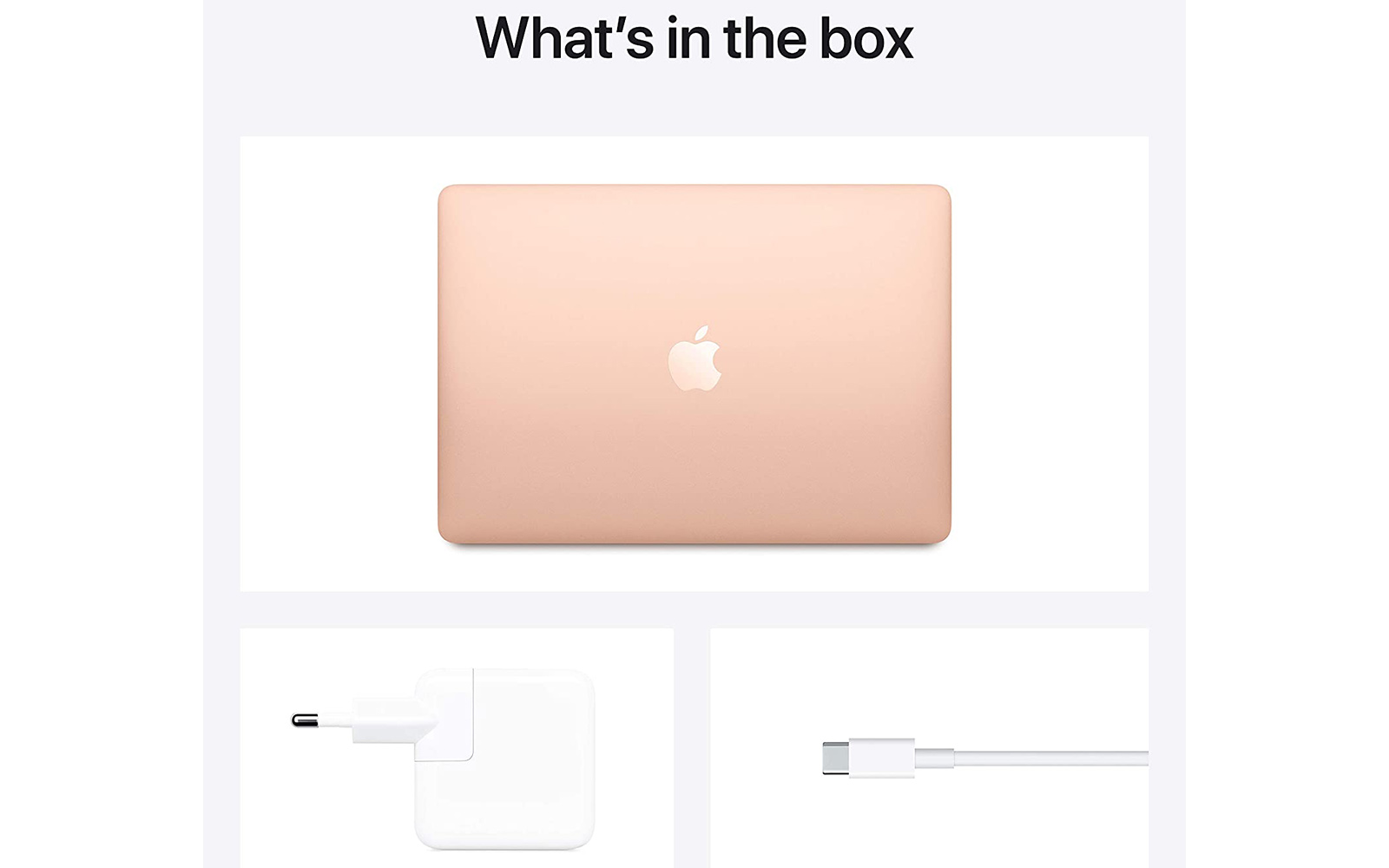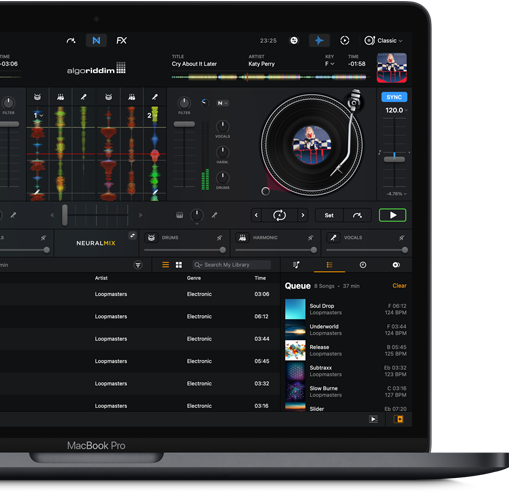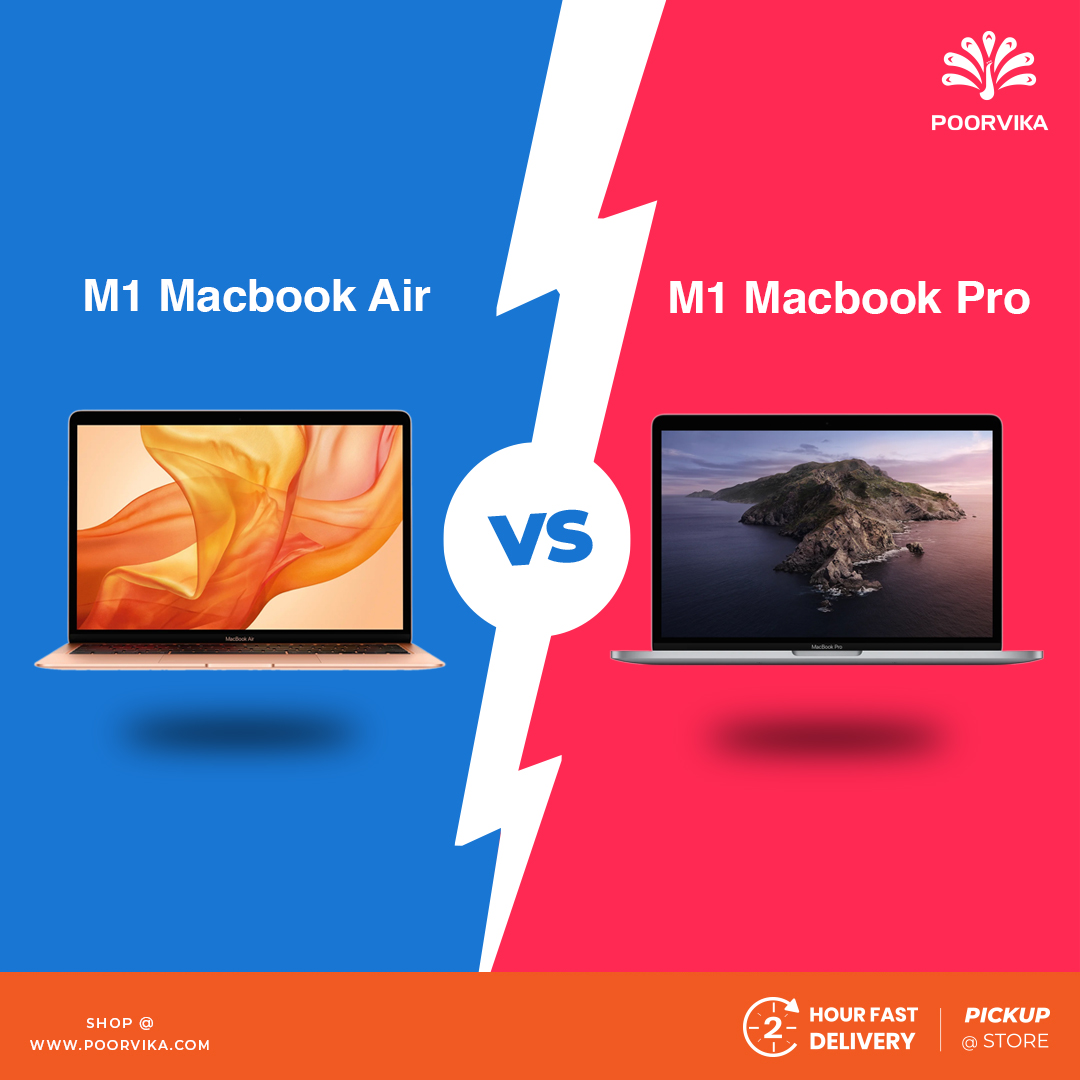 Before 2006 Apple used a processor named PowerPC. It was used in iPhones, iPads. From 2006 they started to use processors manufactured by Intel. From then this is the first time they are using processors manufactured on their own. M1 is the first chip manufactured by Apple for laptop. From now Apple will be using processors manufactured by them in their products. But as of now only, 13 inches variants are equipped with M1processor. 16 inches variant are expected to get processors with 12 cores. Slide your thumb to know the difference between MacBook Air vs MacBook Pro.
Till this date Pro variant MacBook's have always had edge over Air counterparts. Initially we thought history is going to repeat. But this time history doesn't exactly repeat but instead history repeats with a tweak. What is that tweak? Slide your thumb further to know more about the tweak.
Both are equipped with 13.3 inches Retina display and runs on M1 processor. Similarity of specification doesn't end with Display & Processor. It continues till memory and storage. Both variants offer 8GB RAM memory and storage goes up to 2TB via Solid State Drive. Apart from processor, Apple changed something that does not seem explicit. But in real its impact can be heavily seen. Few years back a lot of tech experts, Apple fans were very disappointed with keyboards used in MacBook's.
Apple switched to Butterfly keyboards in order to manufacture thinner keyboard. Under a key butterfly keyboard is equipped with a component which has a hinge at the center of a key. Whereas hinges were overlapped in scissor mechanism. Through using Butterfly mechanism, Apple was able to reduce size of key. While a key is pressed, they need less space to move.
Aesthetics of keyboard became more sleek and attractive because of Butterfly mechanism. But they worked terribly because they often got stuck. To be honest, this flaw almost spoiled the reputation of Apple. Thankfully they have fixed this with their current lineup of MacBook. At present they use Magic Keyboard. It looks almost similar to Butterfly mechanism but it follows scissor mechanism. They have used a rubber dome which saves potential energy to make typing a blissful experience.
Difference Between MacBook Air and MacBook Pro
Now let us state about the difference between Air and Pro variant of MacBook. First difference is weight. Air weighs 100 grams less than Pro. While Apple used Intel processors Air version will be equipped with a weaker processor. Now since they are using M1 both laptops has same processors. It doesn't mean Air version has closed the performance gap. Pro still maintains the lead because Air doesn't have cooling fan. Though it has active cooling, Pro glided through while rendering 30 minute 4K video on Final Cut Pro.
Lack of fan can lead to a great gap in performance if the processor has throttling issues. M1 doesn't behave like it is juiced even if the temperature goes up. Unless a lengthy video is put forth both laptops must work similar.
To state display as difference is not appropriate. As the term display is a wider term and it includes everything from clarity to color reproduction. Because only brightness level varies Pro offers 500 nits brightness whereas display of Air can produce 400 nits. And this difference is noticeable only when you look into the display of both laptops at same time.
This will be the last difference: touch bar of Pro is slightly longer. Air can do 90 percent of task just the way like Pro. Battery life of both is close to 20 hours. This kind of battery life is something we have never seen before. Since Pro has more in its pocket it has an edge over Air around the calendar. Apple MacBook Air is available in three colors named Silver, Space Grey, and Gold. Of the three Gold looks fantastic and lovely. Apple M1 MacBook Air price in India starts from Rs.92,900.
Apple MacBook Pro price in India starts from Rs.122,900.
Buy it online from our website Poorvika and avail our 2 hour delivery service to get it delivered instantly to your doorstep.