23 Feb 2021
Smart TV VS Android TV? Which is best?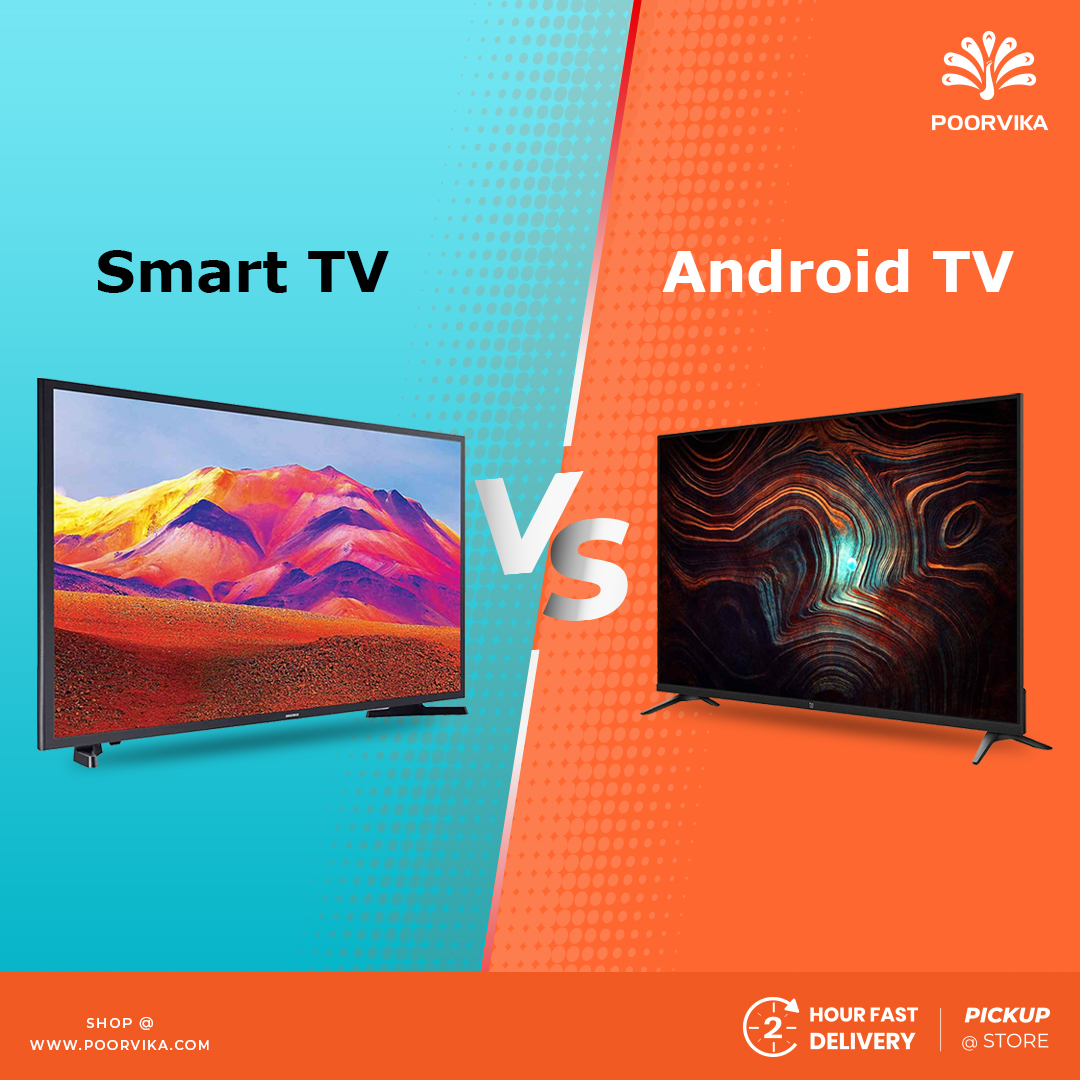 Phones were used to connect people through calls and messages. Later on phones became smart. Because they made our tasks easier and comfortable. Before getting know about how phones became smart. We need to understand phones were installed with Operating system called Android which made them smart. Initially televisions displayed content provided by our DTH. But right now TV's are offering many impressive features. It is because Android phones are called as Smartphones. A lot of people think Android and Smart television are same. To be honest both kind of TV's are same with a small difference. Scroll down to know: What is the difference between Smart and Android television.
Currently there are many options available in the market. Despite tons of products, there are only few products which are worth buying.
Difference Between Android & Smart TV
Both Smart and Android television offers more features. Among their feature, the most prominent and useful feature is: they allow a user to view all kinds of content that are available on Internet. The only difference between smart and android television is: Smart television uses other operating systems.
Yet they offer all features that an Android television is offering. Manufacturers like Samsung use Tizen OS for their products. Whereas other manufacturers like TCL, OnePlus, Realm, Mi use Android as the operating system in their television. Are you wondering if both kinds of television offers same features? Why are some manufacturers not using Android? A small comprehension is required to provide a better understanding.
Android is a mobile operating system developed by Andy Rubin, Nick Sears, Rich Miner, and Chris White then it was acquired by Google. In order to use Android, a manufacturer must pay a certain amount of money to Google. So some manufacturers prefer to develop an operating system on their own so that they need not pay any other external sources. By developing an OS, manufacturers can have more authority and dominance over their products. Television price in India starts from Rs.12,990.
Best thing about buying any product from our website Poorvika is: you will have products at your doorstep instantly by availing our 2 hour delivery service.
Verdict
Presently picture quality of Samsung television stays incomparable. Since Samsung comes under the Smart TV category, it is the winner of this comparison.