23 Feb 2021
What would be the Special Feature of the Oppo Reno5 Pro 5G's Rear Camera?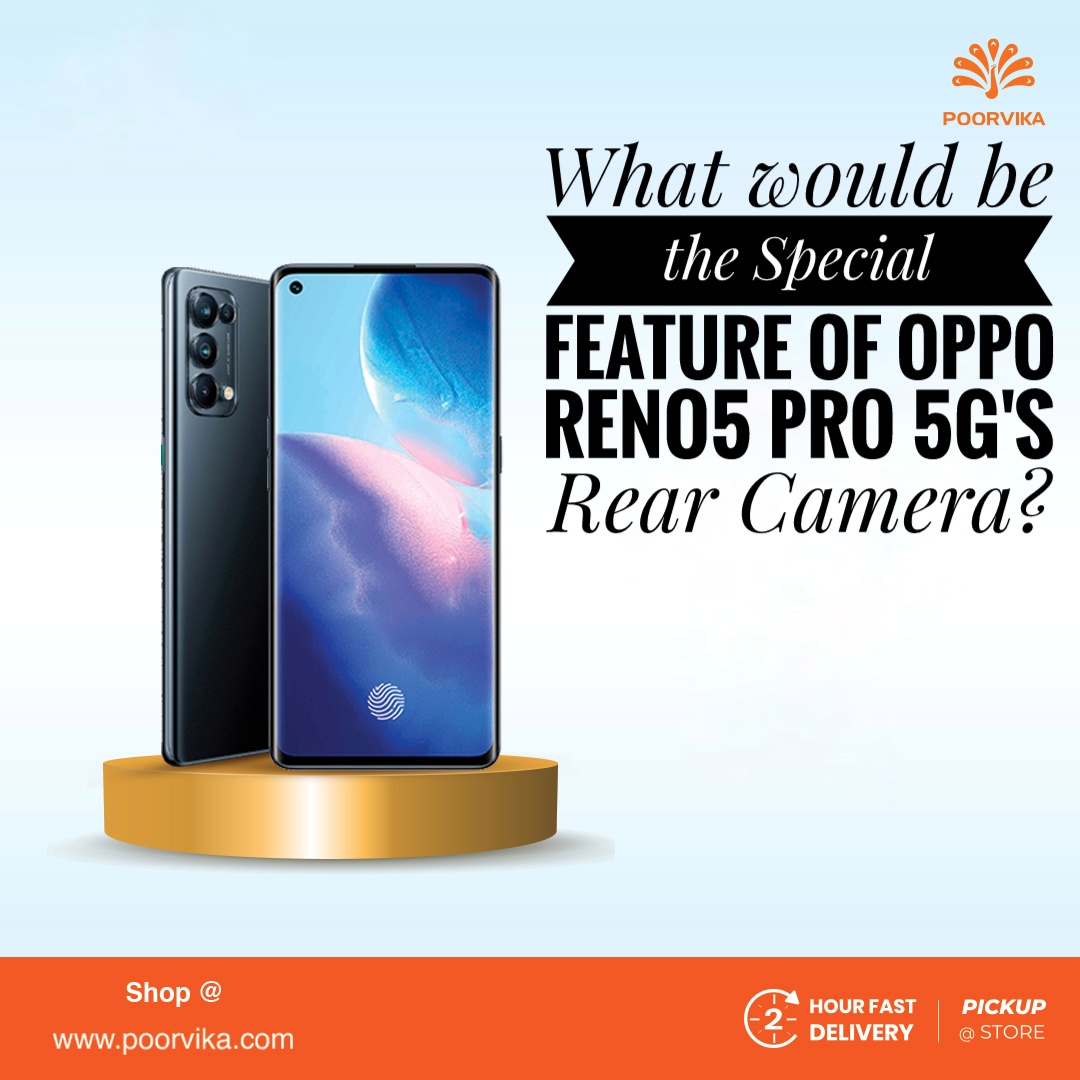 We are sure you will have seen a lot of memes on social media satirizing Oppo's image processing. We will be answering Whether, It needs to be ridiculed. Or need to be appreciated. We will be unfair if we affirm to any of the previously mentioned possibilities. Since it is the choice of an individual. Few people may love the way how Oppo smartphones clears pimples, scars from their face.
There are also some members in our team who appreciate image processing that does not elate saturation levels, chucks off our skin's imperfections. In general Oppo smartphones over process a photo. But the output is similar to bait that will trap any seer in the ocean. Scroll down to know how Oppo Reno5 Pro performs in real life. Till we got Reno5 Pro in our hands we were simply curious about its AI quad-camera setup.
Special Features of Oppo Reno5 Pro's Rear Camera
We will be only telling about Reno5 Pro's rear camera. No, not exactly. We are going to mention Reno5 Pro's rear camera that stunned us. Now you might be wondering how come Oppo advertises Reno5 Pro able to shoot 108MP pixels per image if it has only a 64MP primary lens. We will say Oppo is not lying.  By using pixel binning technology Reno5 Pro is able to shoot 10MP photos.
A short explanation about what is pixel binning will let you understand how is able to shoot better photographs. Instead of one large pixel, manufacturers combine smaller pixels on the sensor of a camera. Through this process, smartphones are able to capture exceptional photographs. Our tongue will not even be conscious of the process called, gliding while pronouncing an English diphthong. Likewise, its primary 64MP lens glided across all lighting conditions.
Like how our tongue glides while pronouncing a diphthong. While shooting photos inside our office, photos were not grainy and color reproduction, dynamic range was slightly enhanced. The primary lens of most smartphones are doing great job these days. Ultra-wide-angle lens is usually blamed for dull, washed out colors. This is where Reno5 Pro reaches pinnacle.
White color petals of Tube Rose flower did not look as if it was bleached. The moment we hear the word 'Rustic', green is the first color that comes to our mind. Our team member shared a photograph of a lawn in Salem. Since the photo was shot using 10x zoom feature. Dew on the grass was clear.
Only after clicking a photograph of the flower Kanakambarm, we realized saturation, exposure levels were brilliant. We held Reno5 Pro behind a Rubik's cube that was about a centimeter or a two away. It struggled initially however IMX766 of Sony took this task in its shoulder. By using its blitzkrieg autofocus system it managed to perform well.
Even after zooming the picture, we were able to notice even the edges of Rubik's cube were clearly visible. Apart from photography, its quad camera on the rear specializes even on videography.
Night Mode
After shooting a walk-around video of the table, we realized why Oppo has named it Ultra Night Video. AI controls the aperture to a great extent. And the results are phenomenal.
Feature of Oppo's AI does not end. Monochrome video lets you shoot subject in color and the atmosphere will remain in monochrome. Inside the Panda glass on rear of the phone, combination of all the features mentioned above are the special features of Reno5 Pro's rear camera. Oppo Reno5 Pro price in India.
Buy Reno5 Pro online from Poorvika. Avail our 2 hour delivery service, so that we will deliver it to your doorstep.