25 Feb 2021
Apple Magic TrackPad 2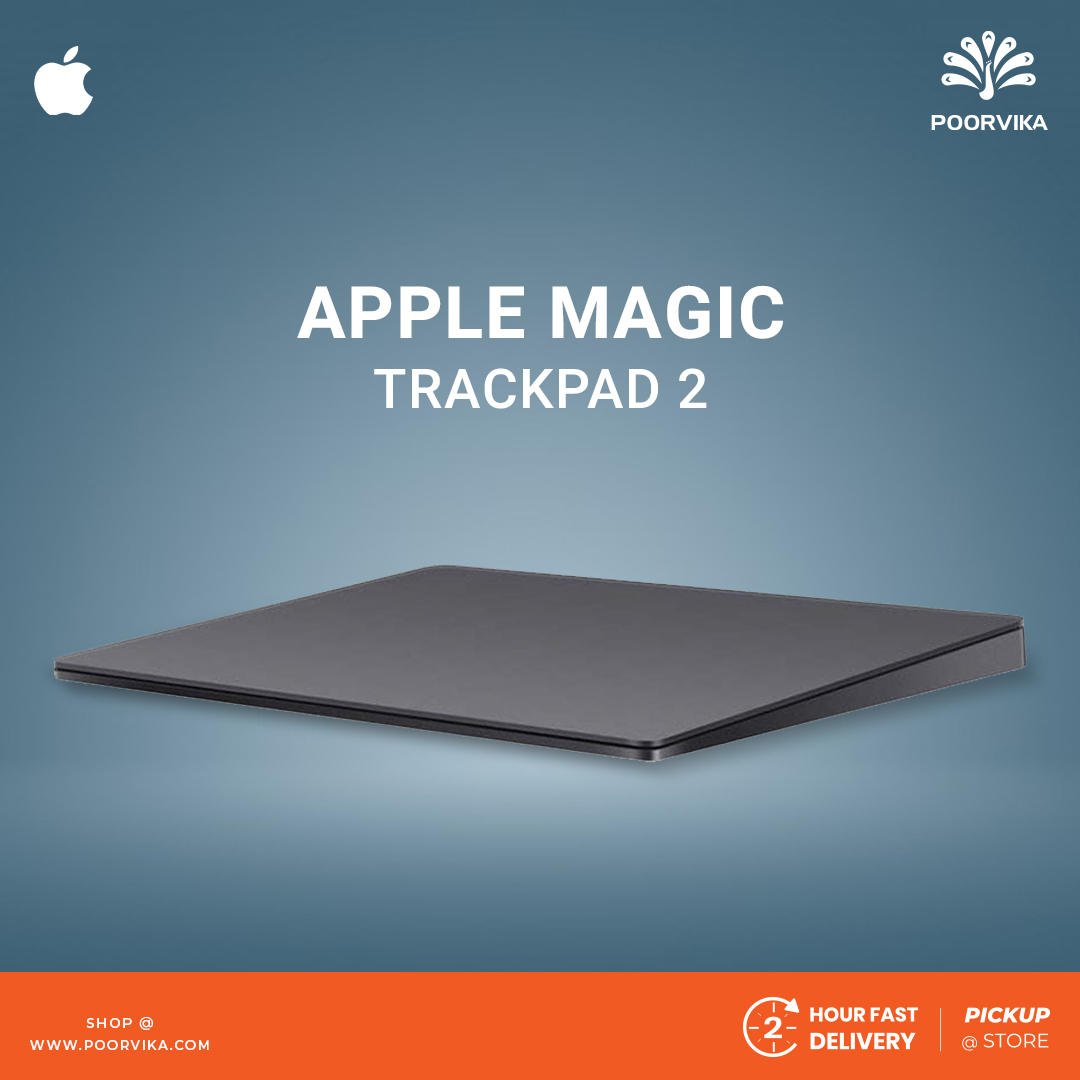 Controlling your PC or laptop. What is the first thing that comes to mind? A mouse. Or rather, the only thing that comes to mind is using a mouse. The mouse has been the betrothed partner of many computing devices since its inception. Then a new couple came along. The ever portable laptop, hand in hand with its very own trackpad. But then that isn't enough now, is it? The detachable freedom of the mouse and the smooth touchy-feely, easy-to-navigate interface of a trackpad. That's convenience.
Well, Apple has the answer to that if you're looking for the best of both these worlds. They call it the Apple Magic Trackpad 2. At first glance, it is what you expect of any premium Apple product. Its Premium. Looks, feel, finish, and yes, price too. Well, we did say it was premium. It shares its wedge shape and other design aspects from the Magic Keyboard and is just as thick at just 1cm. The edges are wrapped in aluminum, and the top has a pretty smooth and silky surface feel. Good enough to skim your fingers across effortlessly.
The Magic Trackpad 2 is a stand-alone accessory. It, therefore, comes with a switch to turn it on and off whenever needed. It also does not need batteries to keep it running as it has a lightning connector port via which it can be charged. Size-wise the Magic Trackpad 2 measures 6.3 inches in length and 4.52 inches in height. The wedge-shaped design of the trackpad is slightly angled off the table, allowing for easier use. This makes the whole user experience amazing when coupled with Force Touch and the various gestures that come with it.
Force touch tracks movement and notices when you press down firmly with your finger. You could press down on a word, and Force Press automatically triggers the dictionary for you. The Gestures that can be performed on the trackpad are especially useful as they have the same gestures as you would find in a MacBook. Two-finger gestures to scroll, three-finger gestures to bring all open apps into view so on and so forth based on how it is customized or setup. Using the pinch gesture on the trackpad allows you to zoom in or out of a webpage. This is something you would most likely not be able to do with a mouse. Tilting an image is also a breeze with just a tilting gesture.
The Apple Magic Trackpad 2 is an amazing device that brings a whole new dimension to the experience of using a mouse. It gives you the freedom of the trackpad to surf that huge display, except it's wireless and can be used from anywhere to do so. The range of features on the Apple Magic TrackPad 2 is wider, making this a worth buy. But where can you get one? Right here at Poorvika. The Apple Magic Trackpad 2 price in India is Rs.11,999. Want to get it faster? Make the most of our 2 hours delivery promise as you opt for Poorvikas 2 Hour Fast Delivery option when you place your order