25 Feb 2021
Which is the Best Dell i5 Laptop to Buy?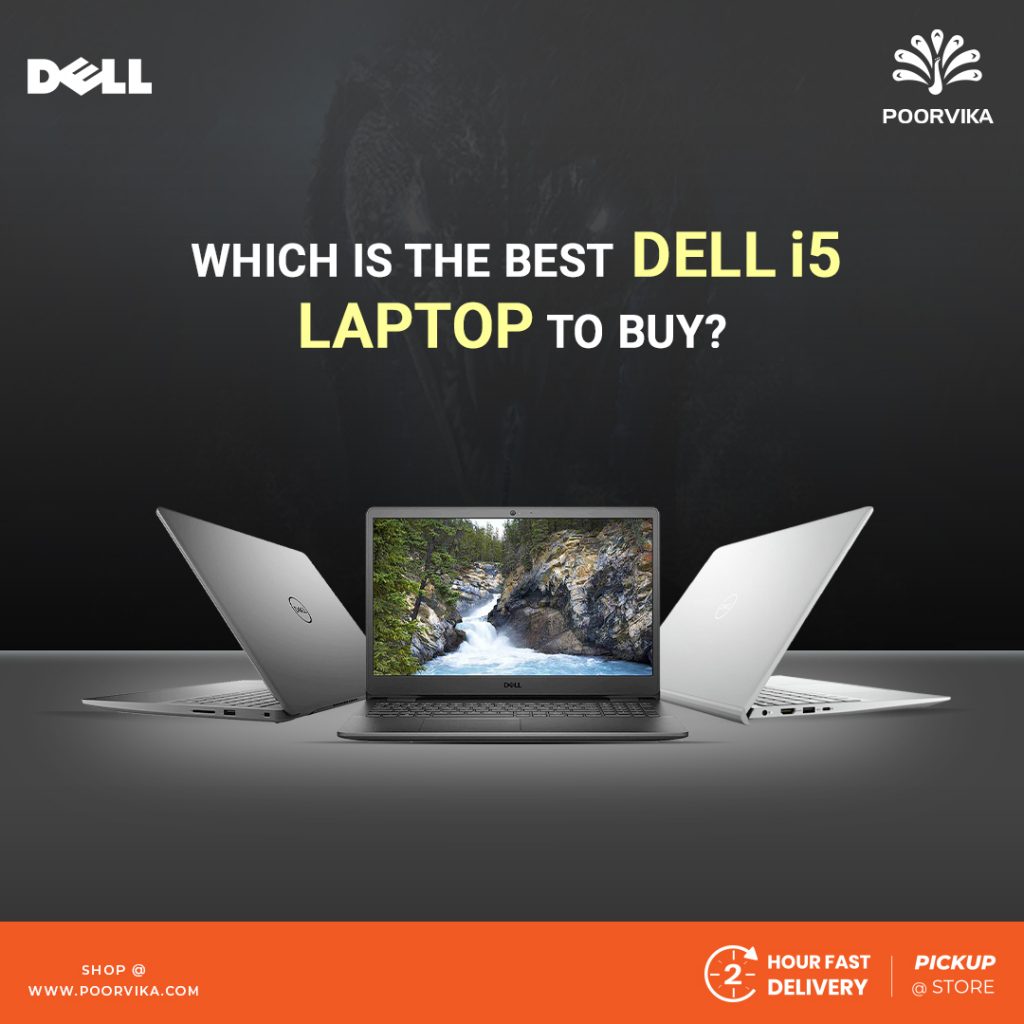 We all know Best is the superlative form of 'good'. The first parameter in affirming a product as best in its category is, it must outshine other products in every existing aspect. An explicit breakdown of the specifications and how it has an edge in real life suffice to concretize the affirmation.
Any fish in the lake can be lured using its convertible feature. Supine has never been comfy with traditional laptops. Inspiron 14 5406 2-in-1 Laptop flaunts a 360° hinge and now you can choose your favorite lying position on the bed. Want more but must resist, is the appropriate tagline. To describe visuals on the Full HD display with a resolution of 1920 x 1080 of this Laptop. The final bite of butter naan stuffed with butter chicken is entirely a justifiable analogy.
Specification
You can hear sound clearly from stereo speakers even in a crowded street. It has DDR4 8GB RAM. In computing, RAM is said to have volatile memory. Only while opening an application RAM is required. If this is the purpose of RAM, why is this Laptop equipped with DDR4 RAM? For every gadget power supply is requisite. Voltage required for DDR4 RAM to work is very less. And the Performance boost of DDR4 RAM is noticeable even while opening MS Word or Google Chrome. However, RAM isolatedly doesn't contribute to boost performance.
Performance
RAM is just a substantiating element processor is the real deal. It operates on Windows 10 platform. 11th generation Intel i5 processor is equipped with a dual thread per core. And it is a quad core processor which mercilessly jabs laborious tasks like video rendering and editing images on CS6.
The thermal monitoring technology of the processor provides a pleasant user experience at freezing temperatures. While transferring data, acceleration of 512GB SSD can be evidently felt. As Inspiron laptop works on through the combination of SSD and 11th Generation Intel i5 processor. Since it outshines other laptops and we affirmed Inspiron 14 5406 2-in-1 as the best i5 laptop till this day from Dell.
Turn off your living room lights and type comfortably with the English backlit keyboard. Wave your hands to blurry faces on video conference. HD camera does not change your facial feature but instead reflects what is behind it. The ambitious gut of Intel's UHD graphics vehemently ate Counter-Strike: Global Offensive.
The Laptop nods a long yes to connectivity. It features one HDMI port. It has Two Type-A USB port, one Type C USB. By using connectivity ports, you can simultaneously charge and transfer files from your smartphone. Dedicated 3.5mm jack which supports microphone and headphone. Bluetooth version 5.1 can exactly detect location. User will be absolutely hassle-free. Previous versions of Bluetooth calculates the distance based on the strength of the signal. The chassis of Inspiron is made of stainless steel yet it weighs just 1.65 kilograms. It is available only in Titan Grey color.
Order your Dell New Inspiron 5406 Intel Core i5 10th Gen Windows 10 Home 2 in 1 Laptop for Rupee 67,999 at Poorvika Mobiles. Get it delivered to your home through our 2 hour delivery.