26 Feb 2021
EVERYTHING YOU NEED TO KNOW ABOUT SONY WH-1000XM4 BOOM HEADSET


Music gives a voice inside your head, wings to your heart, and brings life to your imagination. So, choosing the right headset needs little amount of time and energy. Incumbent brands are fighting among themselves to give a good technology at its best price. But, the best head phone brand like Sony stands out from the crowd and show its real potential to its users.
Sony makes headset in a really high quality product, and spare no expenses when it comes to making a product comfortable. It will be extremely soft and comfortable to wear and you wear it for a very long time.
Here is the blog that is fired up for those who need to buy Sony WH-1000XM4 Boom Headset in the real time! Just shoot it up!
WORLD'S FIRST BRAND THE SONY:
Sony is a Japanese company which is started at 1946 with 20 employees.
Now it is in the lists of fortune 500, today Sony is the best company in the world and they are known for producing the best audio quality products at the best rates.
Sony constantly brings in new technology to the market and they proudly challenging their competitors by saying "do what has never been done before," attitude.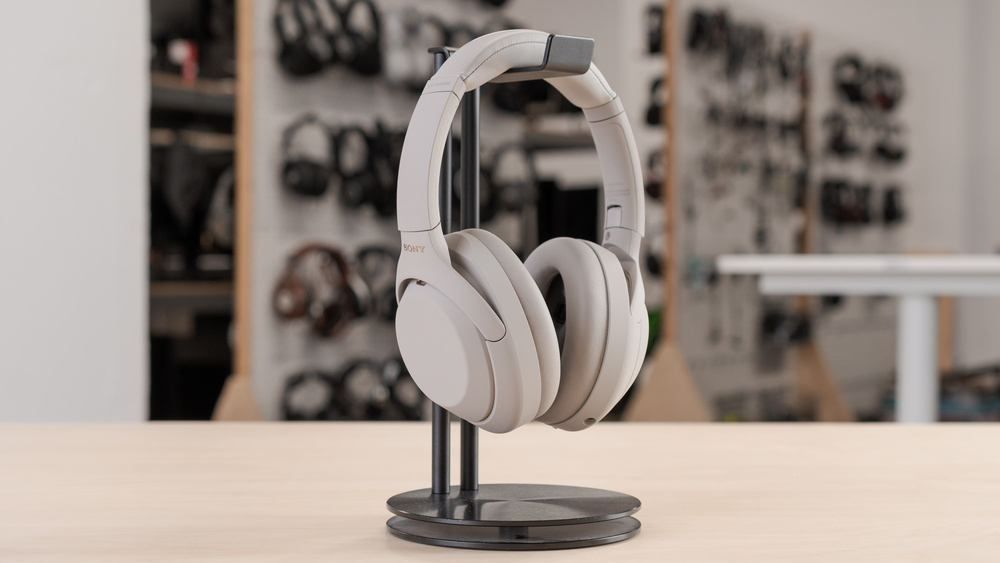 WHAT ABOUT THEIR PREDECESSOR?
Sony WH-1000XM4 is quite identical to the Sony WH-1000XM3 which is the previous generation model.
You will see lot of improvements in Sony WH-1000XM4 because Sony found all the problems from previous generation hear phones, fixed it, and introduced this model with a lot of improvement.
Everything you need to know about Sony WH-1000XM4 Boom Headset.
ACTIVE NOISE CANCELLATION FROM SONY BOOM HEADSET:
Sony WH-1000XM4 is crowned for their best active noise cancellation facility. You can just avoid the crowd and loud background music behind you in the restaurant. You can eat peacefully even at nosiest restaurant you will get mesmerized by the food and music at real time.
Personal Noise-Cancelling Optimiser, designed specifically for you, and Atmospheric-Pressure Optimising, designed specifically for air travel.
Sony provides two types optimizer for your Noise Cancellation headset. They are Personal Noise Cancelling Optimiser which is specially created for your personal space; you can use that optimizer during restaurant time.
DUAL NOISE SENSOR TECHNOLOGY:
Dual noise sensor technology provides two microphones. One microphone occupies the left ear cup and another occupies your right. It absorbs all your external noises and sends the data to the HD Noise Cancelling Processor QN1 . The headphone cancels all those external noises in real-time.
The headphone works with a new Bluetooth Audio SoC (System on Chip) to provide a seamless experience to the users. It adjusts the music volume and controls the noise according to your environment.
SPEAK TO CHAT FEATURE IN SONY BOOM HEADSET:
You know what!
Precise voice pickup technology with smart features uses 5 microphones, it is attached into your boom set and advanced audio signal process recognises and reacts to your voice.
If you want to have a conversation with a person sitting next to you the speak to chat feature automatically stops the song and gives a comfortable surroundings to you so you can talk to the person without taking off your headphone you can hear that person's voice clearly. After your conversation, your favourite songs will be start playing. You get back to your playlist at real time.
A SONY BOOM HEADSET WHICH UNDERSTANDS YOU!
This headphone has proximity sensor and two acceleration sensors. It can identify during your removal of headset and it pause the music automatically. After you putting them on you can continue listening your favourite songs.
We need to take our headset out when a person talks to us suddenly! But you don't want to do that in the headset! You just need to keep your palm on the ear cup and it will automatically volume down your favourite song in real-time.
SUPER QUICK CHARGING :
You get 30 hours of performance and takes few hours charging from dead to fully charged. If you are hurrying up to listening just charge up to 10 minutes and get 5 hour of uninterrupted listening.

EVERYTHING AT YOUR FINGER TIPS:
Just double tap your headphone to attend your call. The Precise Voice Pickup Technology is used in the microphones and advanced audio signal processor delivers a clear voice quality so you can hear your voice inside your brain. Equaliser allow to customize the volume level according to your music.
The price of the Sony WH-1000XM4 Boom Headset isRs.24,990 which is exclusively available at Poorvika. Avail our fast delivery service.
Click here to check out my other blogs to stay on top of Upcoming Smartphones, Earphones, and many more gadgets. Get the latest Tech News and Updates, all in one go!