01 Mar 2021
Skullcandy Cassette Wireless On-Ear Bluetooth Headphone: Review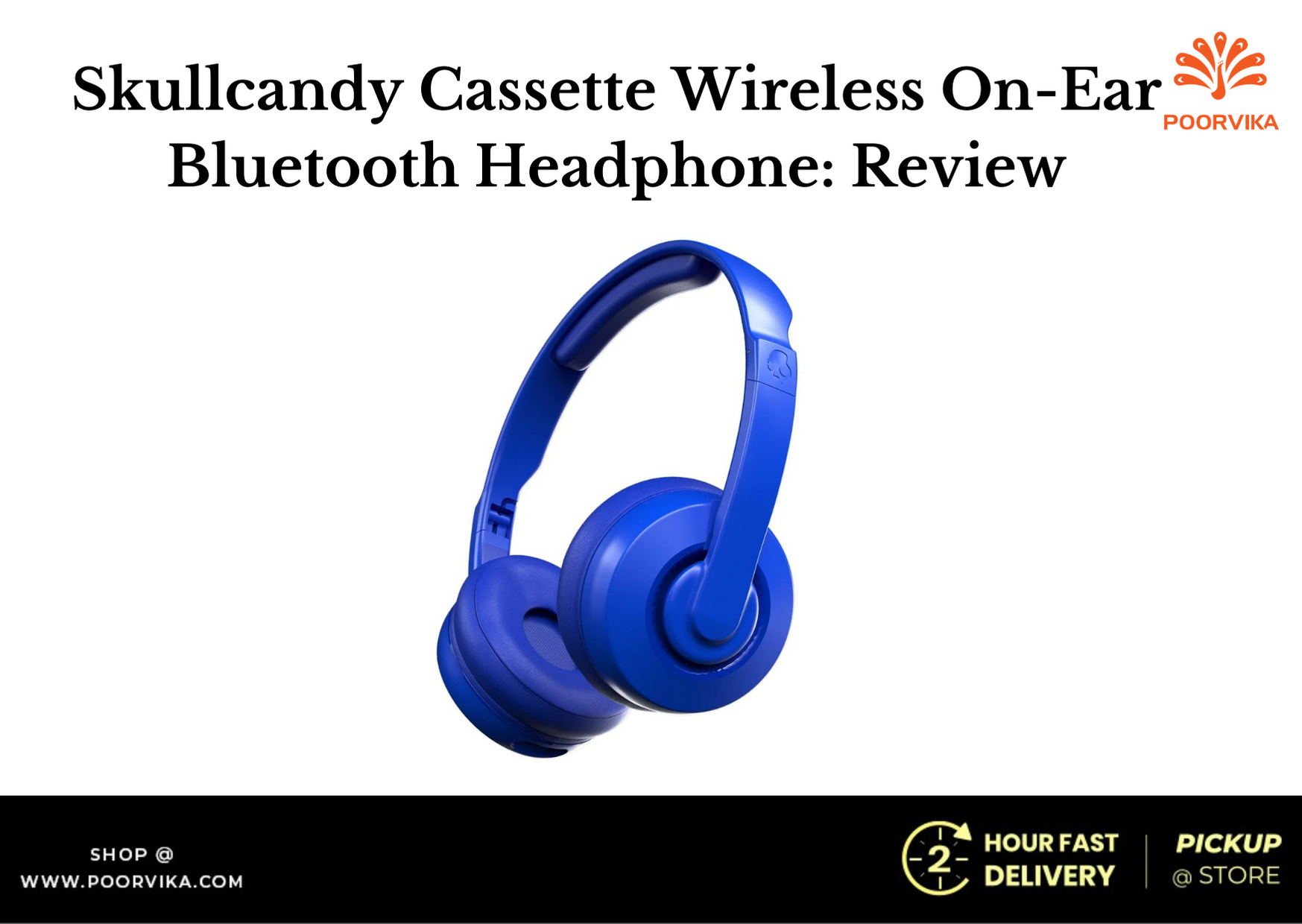 Headquartered in Park City, United States of America, the company has always manufactured products worth every penny. After the launch of Headphones, listening to music became more accessible.
Presently music has become an integral part of our lives. A good pair of headphones is sufficient to quench your thirst for music. Today we are going to review Skullcandy's Cassette Wireless over Ear Headphones.
Skullcandy Cassette Boom Headset
The Build quality of the Cassette headphone is pretty impressive. The market is already flooded with a lot of cheap copy-cat products, which are pretty good for a fake. But their build quality is terrible.
Not just the replicas, the build-quality of several products under the Rs.3,000 segment are awful. Whereas, Skullcandy's Cassette Headphone doesn't look cheap or substandard like its competitors or the fake ones. In fact, it looks amazing. Since the plastic used in the Skullcandy Cassette is solid and dense, the chances of getting damaged are shallow. Its small round-shaped earcups will not hurt your ears at any cost.
Skullcandy's decision to use plush makes this headphone comfortable for a longer duration. Plush is a kind of fabric made using synthetic fibers. Because of its smoothness and breathability, plush was primarily used to stuff inside toys.
The metal headband covered using leather ensures that there is no pressure applied on your head. Its rotatable hinge lets you fold the headset. After folding, it consumes less space to fit.
Features of Cassette
The Skullcandy headphones has many buttons for controls. Buttons on the headphone include a Volume Up and Down, a button to Play, Pause, Skip, and Go back to the previous track. In addition to control buttons, there is a port for USB charging on the Cassette headphone's earcup.
An LED light indicates whether the device is charging. About 10 minutes of charge will give you 2 hours of playtime. Once fully charged, the Battery will last up to 20 hours. However, there is no need for you to worry about Battery because you can use it via an AUX cable.
Overall, the sound quality is outstanding, and the bass levels were deep. Voice clarity over phone calls was satisfactory as well. It is available in three colors: Black, Cobalt Blue, and Chill Grey. Skullcandy Cassette price is Rs.2,799.
Buy it online from Poorvika and get it immediately delivered to our home through our 2 hour delivery service.