04 Mar 2021
Which are the best Ultra HD TV available in Poorvika?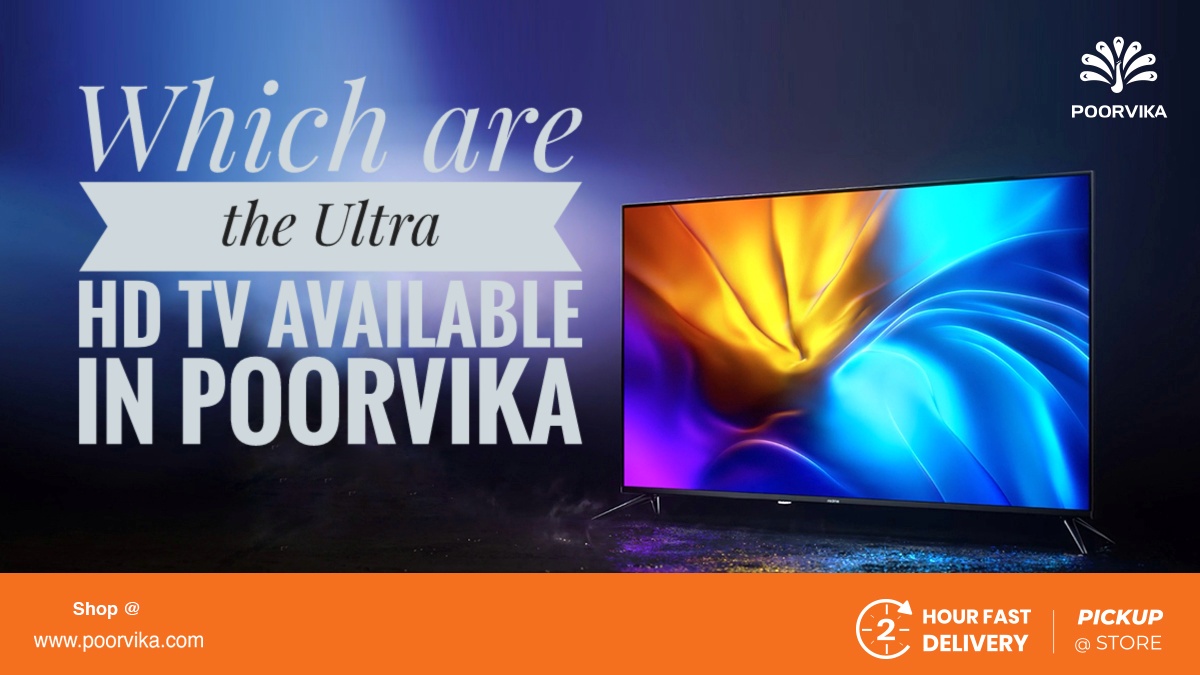 A decade ago, we had 32-inch screens that were only capable of supporting Full HD resolution. Yeah, only Full HD. Nowadays, technology has evolved beyond our imagination, and at present, many Smartphones support Quad HD (2560 x 1440) resolution. Since phones have become an integral part of our lives with our eyes getting habituated to seeing qualitative images and videos, a Full HD resolution is definitely not sufficient for a 43-inch screen.
Then what is the solution for demand? We all know necessity is the mother of invention. In order to quench our thirst for qualitative images or videos, manufacturers increased the resolution of a display. Then came Ultra High Definition, also commonly known as UHD. This blog takes a look at some of the best UHD televisions available in Poorvika.
Samsung 4K UHD Smart TV
The Samsung 4K UHD Smart TV's 55-inch display has a screen resolution of 3840 x 2160 with a refresh rate of 60 Hz. The bezels on three sides are very sleek and thin, ensuring you get the most out of the display. It uses Tizen Operating System and comes with speakers capable of delivering a 20W audio output. Since it is a Smart television, it can also stream content from apps like Netflix, Disney+Hotstar, Youtube, apart from the usual content from a DTH provider. It has an array of ports for connectivity which include a Composite AV port, Digital Audio out, and HDMI. There is an Eco Sensor, which can adjust the brightness of the TV based on your lighting and environment. Samsung offers one-year comprehensive warranty and an additional two-year warranty on the panel. Samsung 4K TV price in India is Rs.63,890.
Get it delivered directly to your doorstep by availing our 2 hour delivery service.
Realme 4K SLED TV
This is the first television with a SLED panel. Before we move ahead, let's take a brief look at SLED's. SLED's don't use diodes that emit blue light. Instead, they use RGB. RGB's don't emit any kind of blue light and does not strain our eyes. Its massive 55-inch display has a screen resolution of 3840 x 2160 pixels and a peak brightness of 400 nits. The TV has a Chroma Boost engine which enhances the colors in a picture to a great extent, and a 24W Quad Stereo speaker setup. The SLED UHD TV comes with Chromecast in-built and Google Assistant. Both features make our user experience simple and effective. With this TV, you get an overall one-year warranty and a two-year warranty on the panel. The Realme 4K TV price in India is Rs.39,999.
While buying it online from our Poorvika website, do avail our 2 hour delivery service to get it delivered right to your doorstep.