12 Mar 2021
What you need to know about the Anker Soundcore Life 2 Neo?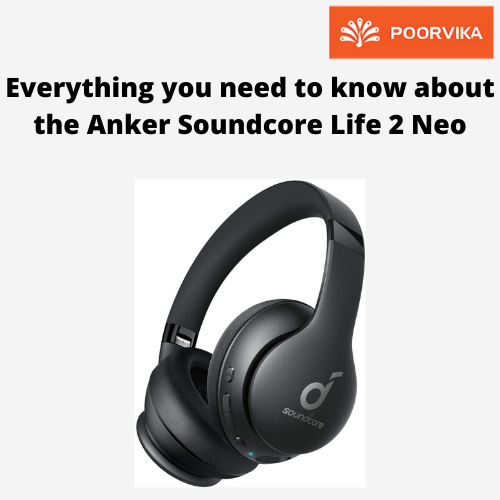 Your day-to-day music needs would not get fulfilled without high-quality headphone. We are pretty much used to the wired devices, but Anker wants its users to move freely and enjoy their favourite music uninterrupted.
So, Anker has introduced the Anker Soundcore Life 2 Neo at an affordable rate.
So, what are you waiting for?
Check out this blog to know more about the Anker Soundcore Life 2 Neo.

BATTERY CAPACITY OF ANKER SOUNDCORE LIFE 2 NEO:

The Anker Soundcore Life 2 Neo can play music continuously for 60 hours with a single charge; you don't have to search for your headphone charger every day.

It offers music for 60-hour continuously even when you turn on the Active Noise Cancelation feature all the time.
The 5-Minutes charge time offers an uninterrupted 5-Hour playtime. So, don't worry about the low battery power. Use the high-speed USB-C charging port for quick charge, and you don't want to rush at the neck of the moment to listen to your favourite songs.

This headphone has a Low-energy consumption Bluetooth chipset. Anker's world-renowned power management technology and this chipset are joining hands together to give a world-class music experience at an affordable rate. With these features' help, you can listen to your favourite music for 2 hours a day for one whole month; you don't want to think about the charger at all.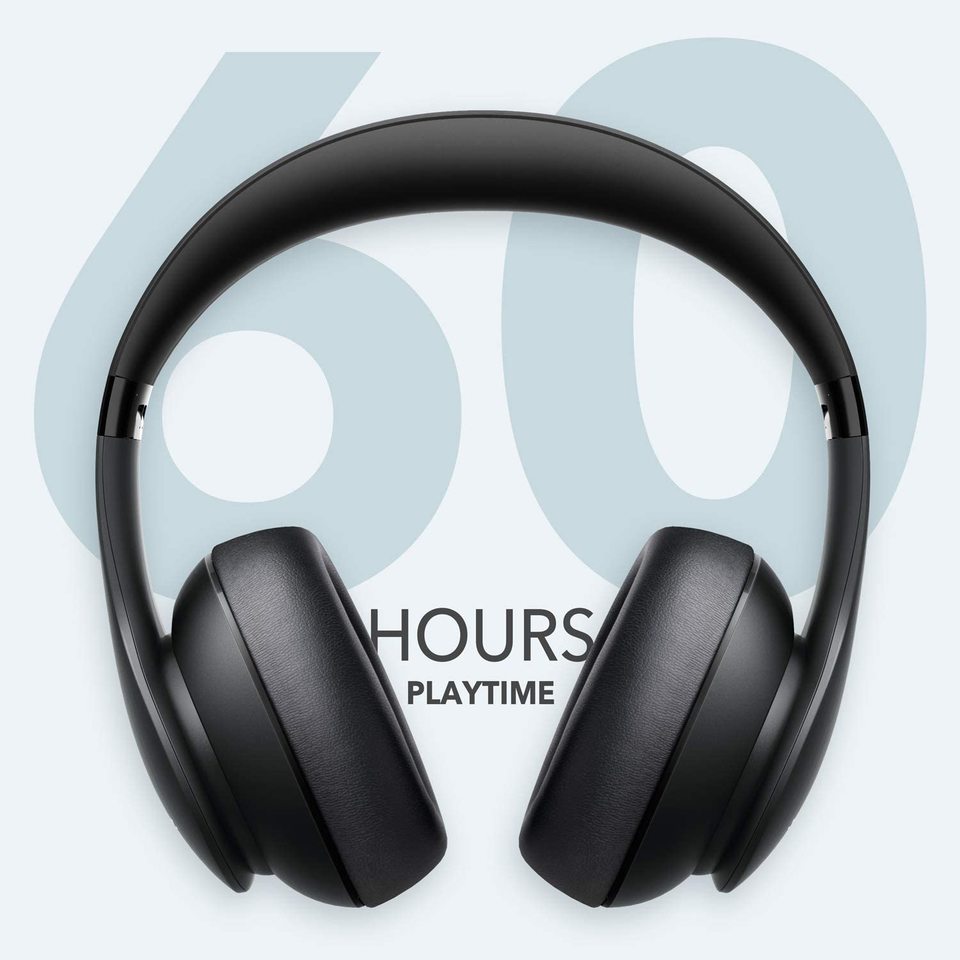 IT IS EASY TO CONTROL:

Yes, this headphone offers intuitive control while operating your headphone. You also get a dedicated jack to connect an AUX cable.

There is a power button on the left earcup along with a dedicated button for Active Noise Cancellation. The right earcup comes with a Type-C port and a 3.5 mm jack for AUX input, Play, Pause, Volume up, and Volume down buttons.

AUDIO QUALITY:

The Anker Soundcore Life 2 Neo release sound up to 40 kHz for the most fun listening experience. It has been certified with the Hi-Resolution logo, proving that it delivers the most accurate sounds of what the artists and the producers anticipated. This headphone produces an excellent bass sound.

The Active Noise Cancellation technology bars out almost every external noise making you experience a seamless listening experience. The deep Bass enthusiasts embrace the headphone for its noticeable and crystal clear audio output.

You can feel every single tone of your favourite singer's voice with the help of this headphone. Just click the 'Bassup' button, the headphone magnifies the bass level. Get ready to get indulged in your bass mood-time.
ENJOY THE DESIGN OF THIS HEADPHONE:

Plastic headphones are known for their durability and sustainability.

Anker wants its users to have a durable headphone and introduced this headset made of plastic with a matte finish. It gives a premium look and a smooth surface for the users.
Anker has crafted its steel headband with curative precision and Foam linings. Its steel headband is super flexible, and all the joints are pretty healthy and robust. Don't worry, as it won't burden your head, resulting in a headache.

If you plan on buy this headphone, feel lucky because you will be getting a headphone that gives you a premium feel at an affordable rate.
WEIGHT OF THE HEADPHONE:
The Anker Soundcore Life 2 Neo weighs lesser than most premium wireless headphones. The weight of the headphone is only 263 grams.
This headphone is perfect for prolonged usage. In addition to weight, the oval-shaped earcups, covered by cushions made of velvet, comfort your ears. You can feel the cushion along with your favourite song.
This Anker Soundcore Life 2 Neo is a Foldable Design headphone. Just fold your headphone neat and keep them in the corner of your trekking bag, and you are ready for your next best adventure. You can travel anywhere as buttressed joints keep your headphones safe.
The Anker Soundcore Life 2 Neo comes with a Bluetooth v5.0 feature to provide a truly wireless experience.
The Anker Soundcore Life 2 Neo Boom Headset's price in India is Rs.6,999. Whereas at Poorvika, it is just Rs.2,999.
Order from Poorvika online and enjoy the 57 %off.
Also, make the best use of our 2 hour delivery service.
Happy Shopping 🙂
Click here to check out my other blogs to stay on top of Upcoming Smartphones, Earphones, and many more gadgets. Get the latest Tech News and Updates, all in one go!