12 Mar 2021
Best boAt speakers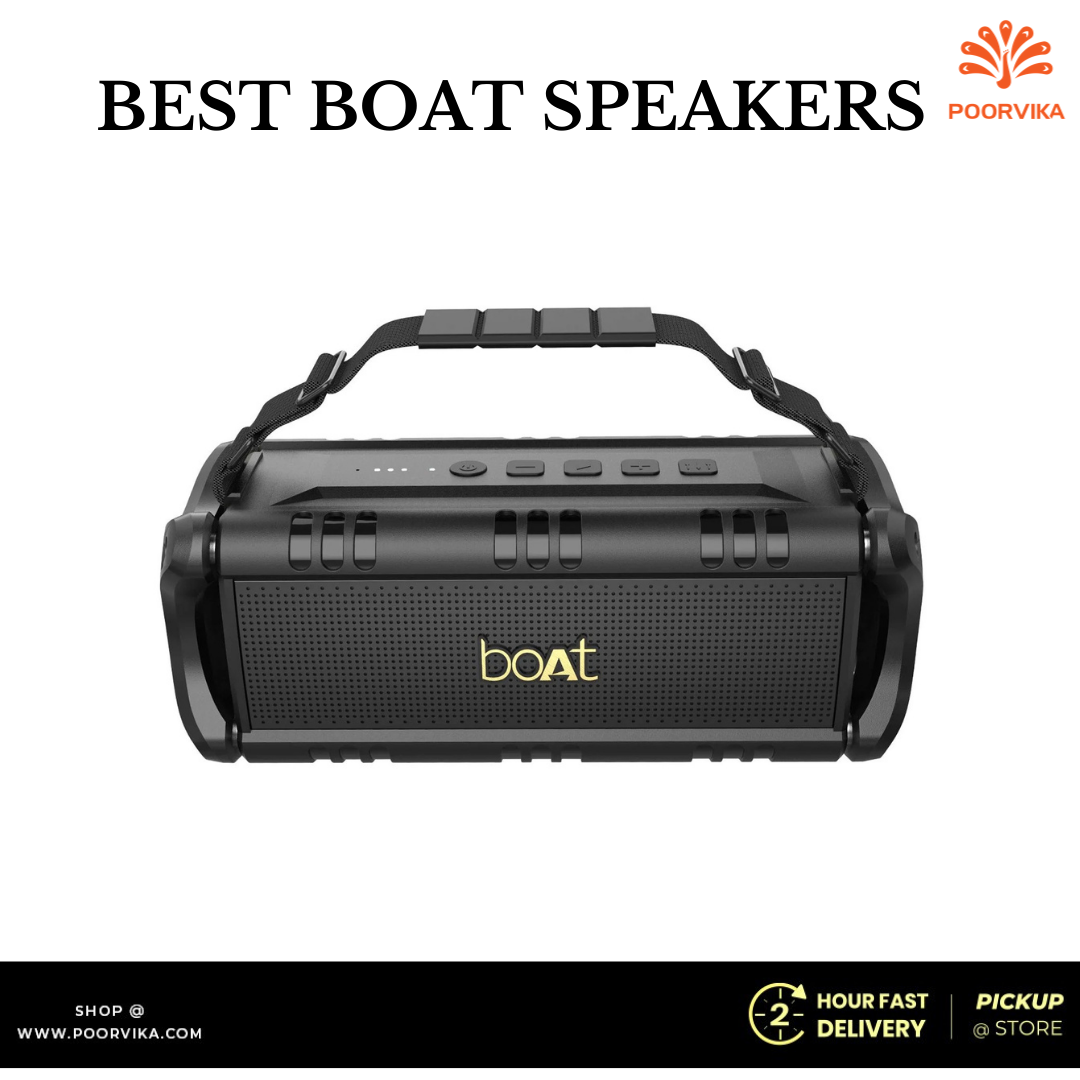 Boat stone 1401
Every penny matters here, this speaker is worth for the buck you pay. boAt stone 1401 is easily one of the best speaker from boAt. There are two reasons to affirm this speaker as one of the best by boAT. Let us see what are the reasons.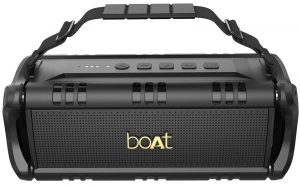 Driver size
Sound is produced based on the rapid vibration of diaphragm. Size of the diaphragm in this speaker is about 70mm and that's exactly 7 cm. It is a universal fact that there is no replacement for displacement. This is why boAt STONE 1401 delivers thunderous audio output effortlessly. So, is size of the diaphragm the sole reason for its thumping performance? No, definitely no. Diaphragm size doesn't just contribute to decibel level also known as Db. Diaphragm size decides the sound clarity of speaker. Decibel output of boAt stone 1401 is 75 dB.
Impedance
Impedance of a speaker is measured in ohms. And Impedance doesn't work on the universal fact there is no replacement for displacement. Speakers with low ohm rate are primarily preferred. Since these kind of speakers lets music pass through easily. Ohm rating of boAt stone 1401 is 6Ω ohm & 4Ω ohm.
This speaker has a 2500 mAh lithium battery with a charging time of 4.5 hour. The playtime of this speaker is around 7 hours. However the playtime is not absolute, depending on the operating volume it may exceed even more than claimed time.
Adjustable strap and placement of the buttons are perfect and functional. Accidental spills, low pressure shower, drenching under faucet, will not damage the speaker. Because it is ceritified with IPX 5. Black and Army Green are the two available colors.
Boat offers one year warranty against any kind of defects caused via manufacturing process. And Inside the box it packs a Type-C cable and a 3.5mm AUX cable. Want to buy? This amazing product for the best price possible.
Boat stone 1401 price in India from our website Poorvika for just Rs.4,899.
Get it instantly to your doorstep by availing our 2 hour delivery service.
boAt stone 650R
boAT has set the benchmark so high that the parameters in deciding which is the best boAt speaker is sweat consuming. Here comes boAt stone 650R. Compact but not exactly light, weighing 600 grams yet weight cannot be blamed because of its dual driver each measuring about 50.8mm.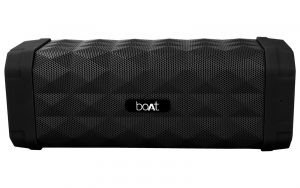 Specification
Driver size of this speaker is about 101.6mm and it runs using 1800 mAh battery. And the input power of the speaker is 5 watt on each driver. Without adjustable strap it looks aesthetically pleasing at the cost of making it hard to grip. Yet it is manageable because it has a hole to place tripod.
The edges are neatly covered with silicone cases hence it is resistant to slight drops. It takes about 3 hours to charge completely and the playtime will last up to 7 hour because of 4Ω ohm impedance. boAt stone 650R achieves a blatant volume level of 89dB.
Power On/Power Off, play/pause, volume up, down, last track, next track are the buttons which are functional and comprehensive since they eliminate the need to pick phone to switch songs.
Controls
The speaker is certified with IPX 5 water resistance. Therefore you can use the speakers even in outdoor. Boat gives two colors named Charcoal Black, Navy Blue to choose. Boat stone 650R price in India is Rs.1,999.
Get it instantly to your doorstep through our 2 hour delivery service.