12 Mar 2021
Lenovo Smart Display 7 with Google Assistant – Review and Price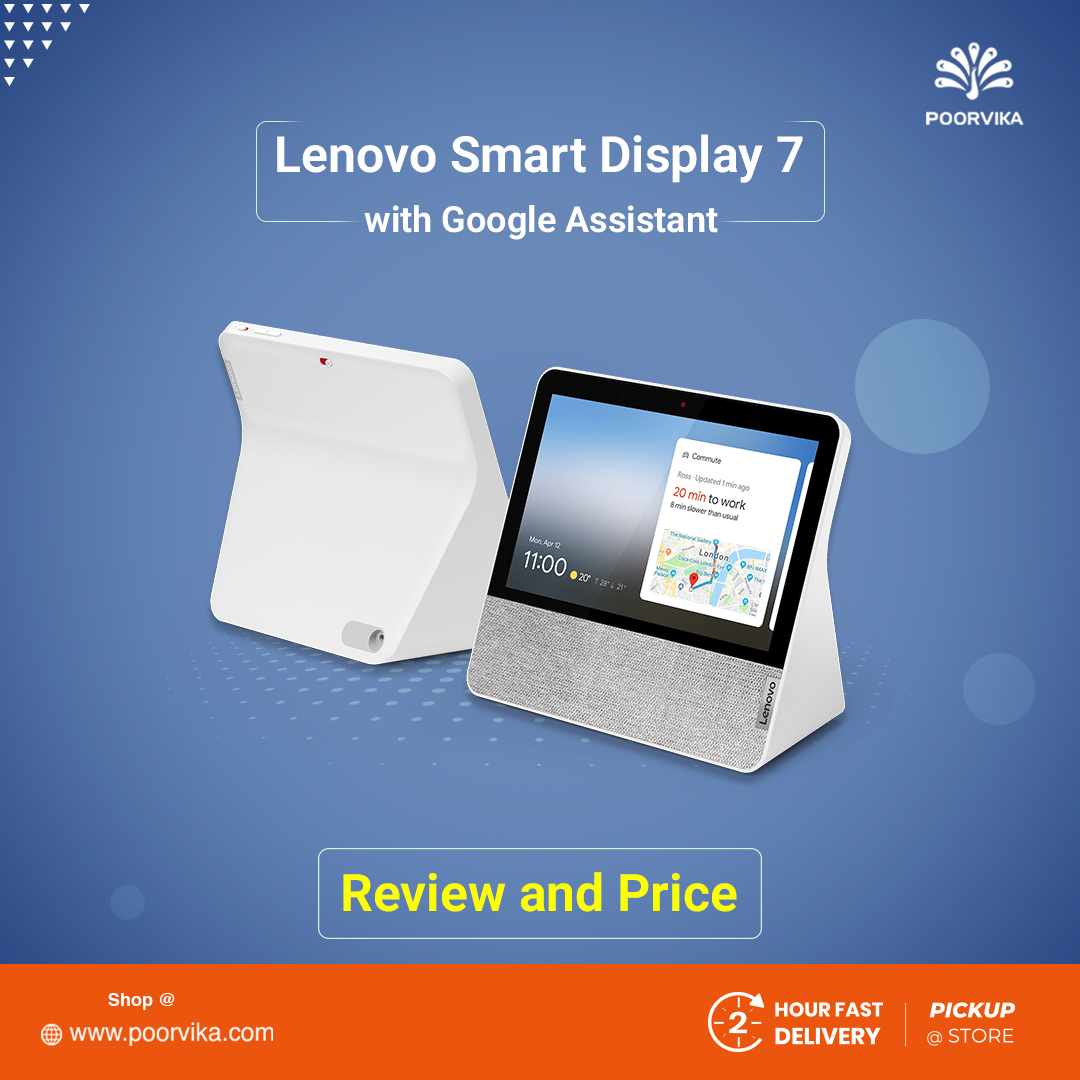 In the last few years, smart speakers have become very popular. It is so much easy and comfortable for us to access them. You need not go even near the device to play your favorite music. All you need is to deliver a voice command. The innovative evolution of smart speakers is smart display devices.
This Blog will have a detailed review of the popular smart display – Lenovo Smart Display 7.
Features:
A Smart Display is a smart speaker with a touchscreen that acts as a hub for everything at your home. The Lenovo Smart Display 7 is Lenovo's latest product in its line. It comes with the support of Google Assistant. The device's design is so excellent that you can hear the answer and see it on the screen when you shoot a question to it.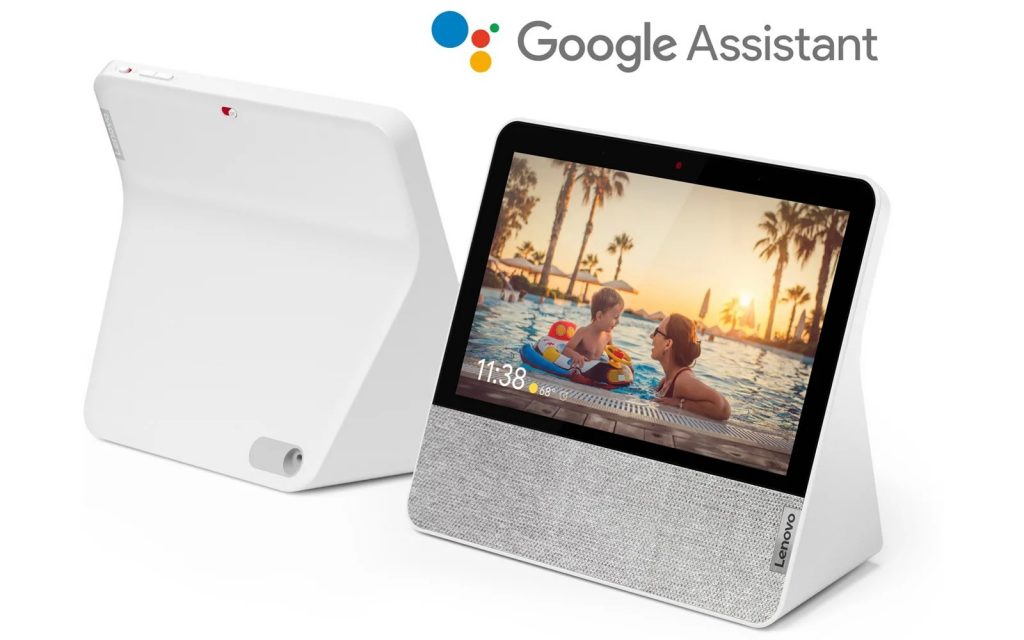 The Lenovo Smart Display 7, combined with Google, acts as a control center to your home. It lets you handle all your smart home devices with touch controls or with your voice command.
The device features a 7″ wide-angle IPS display. On the front, it has two 5W stereo speakers that sound amazing. At the top of the screen, it has a 2MP camera capable of capturing 720-pixel videos. The 720p with wide-angle viewing feature of the camera is the perfect one for video chats.
You can access the screen brightness, volume, do-not-disturb, alarm, and general settings by pulling up from the bottom of the touchscreen. To control all the other smart home devices like light, thermostats, and camera, scroll down from the top of the display screen.
If your hands are too busy working but at the same time you need some vital information to be gathered, like the traffic in Delhi, you can ask the smart display, and it will come up with the correct answer. The MediaTek 8167S 1.5GHz chipset powers the product, and offers excellent performance. The magic device can be placed anywhere you want, either in your bedroom or your kitchen.
Price:
The Lenovo Smart Display comes with 2GB RAM and 16GB ROM. It also has built-in security features. It supports connectivity through Bluetooth version 5.0. The smart display is available in an attractive grey colour. The Lenovo Smart Display 7 price in India is Rs.14,999, whereas, at Poorvika, it is just Rs.7,999. By purchasing from Poorvika online, you save Rs.7000 with a 46% offer.
The most irritating part of online shopping is the long time it takes for delivery. Worry no more! Before confirming the order on Poorvika online, choose our 2 hours delivery option, and your product will reach your doorstep in just 2 hours.
To know more about the Best Smart Display Speakers from other brands, read our blog here – The Best Smart Display Speakers to buy