12 Mar 2021
Samsung Galaxy A32 – Everything You Need To Know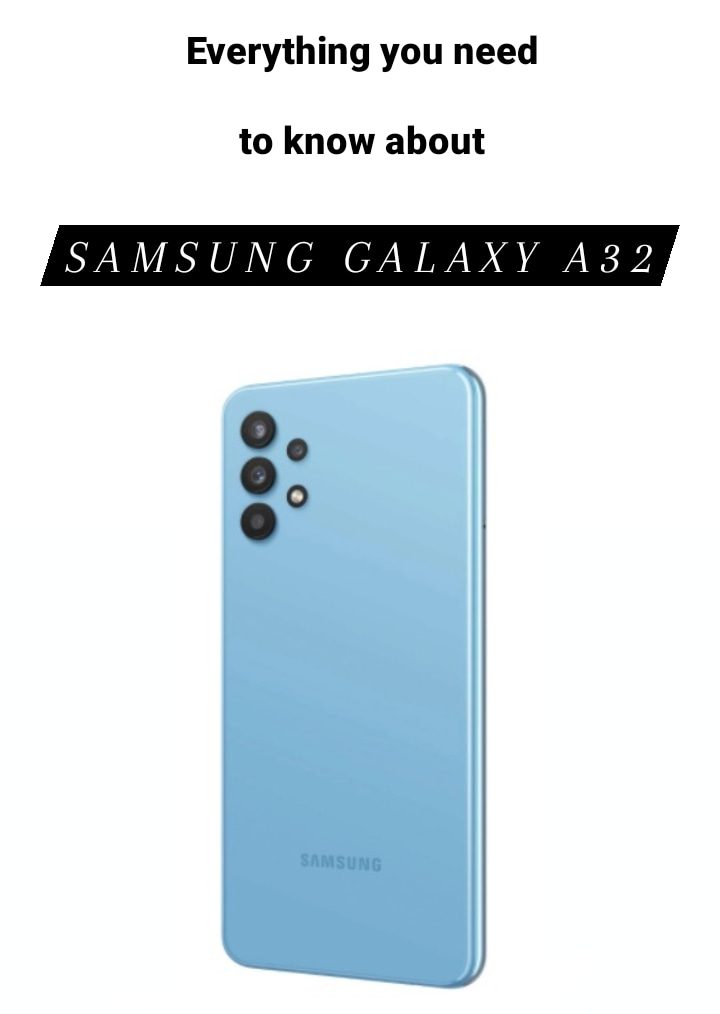 A few years back, communicating with our long-distance friends and relatives was too tricky. We had to pour all our emotions onto a paper and wait patiently for days or even months to get a reply.
Afterward, with the help of technology, we had the privilege of reaching out through email. And then came the small keypad mobiles that made us talk to them through regular phone calls. Even so, nothing was satisfying.
Now, smartphones have changed everything upside down. Even though your loved ones are miles away, with the help of a smartphone, you can always stay connected with them. This is what we get resembling something close to the real thing.
Taking voice calls to another realistic level, smartphones allowed us to make video calls. Smartphones slowly turned out to be an essential gadget for all and saw an increase in demand.
As per high-demand, many smartphone companies emerged in India with great smartphones as we're a bigger market in terms of technology. One of the brands that remain as the top favourite for many ever since the beginning was Samsung.
Samsung, the tech giant, is a company well known for its quality and innovation. The unique brand has once again come up with a brilliant smartphone – Samsung Galaxy A32. Let us take a look at the features, specifications, colours, and price of the Samsung A32 in this article.
The Galaxy A32 has a plastic back panel that offers a glossy finish. It is available in four attractive shades: Awesome Black, Awesome Blue, Awesome Violet, and Awesome White. When you pick it up, it feels like you're holding onto the air as it just weighs 184 grams. It is also comfortable to carry around in hand as it is sleek, compact, and slim.
You get a Type C USB Port, a headphone Jack, and a speaker at the smartphone's bottom. The phone's right side has a volume button and an edge-mounted fingerprint sensor on an inbuilt power button. The sim tray sits comfortably on the mobile's left side with two slots. The second slot can put up both the micro SD memory card and a sim card. The top side of the phone has a secondary noise cancellation mic.
The smartphone has a 6.4″ 90 Hz Super AMOLED display with Full HD Plus resolution. A Mediatek Helio G80 powers the Galaxy A32 along with an Octa-Core 2GHz CPU. It runs on the latest Android 11, and the 3.1 version UI is so much user-friendly.
It offers a few custom themes that completely change the look and feel of your display. It has gesture controls like a one-handed mode that is very useful if you have tiny stubby fingers. The mobile comes with KNOX Security features to keep your private life super private. Other than the fingerprint sensor, it also has a face unlocking feature.
The Samsung Galaxy A32 has a quad-camera system that slightly protrudes straight out the back case. It consists of a 64MP wide lens camera with an aperture of f/1.8, an 8MP ultrawide lens camera with an aperture of f/2.2, a tertiary 5MP macro lens camera with an aperture of f/2.4, and a 5MP depth sensor with an aperture of f/2.4. It has a punch-hole selfie camera with a 20 MP wide lens.
The Samsung Galaxy A32 price in India is Rs.21,999 on Poorvika online. But the actual cost of the smartphone is RS.24999. Order from Poorvika online and enjoy the 12% offer. Also, make the best use of Poorvika's 2 hours delivery service when you opt for the '2 Hour Fast Delivery' option as you check-out.