15 Mar 2021
Five Things To Know Before Buying A Smartwatch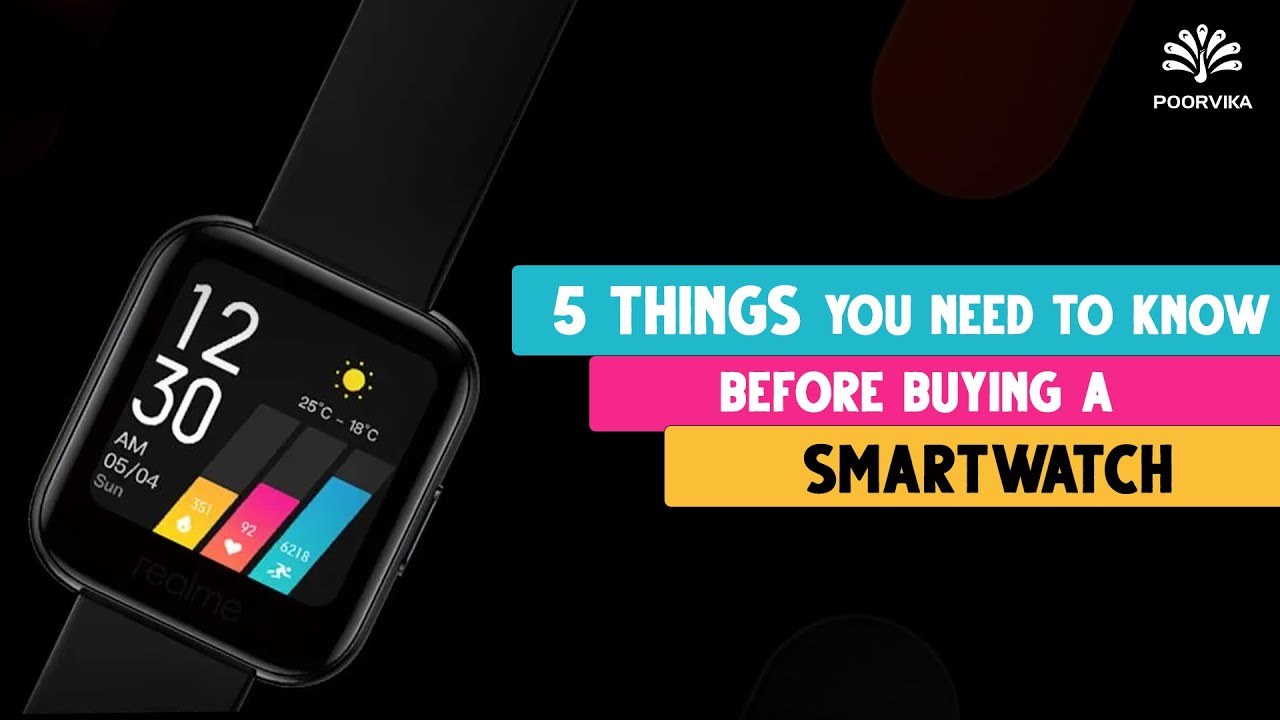 Smartwatches are the recent trendsetters, and the craze for them is building day by day. It has multiple innovative features that make many of our daily routines much more effortless. Smartwatches allow us to retrieve information from our wrist rather than engaging both our hands with the smartphone. There are many brands, types, forms, and sizes available in smartwatches. But before going for a smartwatch, there are few things that you need to know.
Here are the top five things to know before buying a smartwatch.
1. Compatibility:
Checking out the compatibility is incredibly important before buying a smartwatch. The compatibility of the device is measured by ensuring if the smartwatch can pair with your smartphone. Go for Apple watches if you own an iPhone because the Apple watches get paired only with iPhones. But watches with Google wear OS and Samsung Tizen OS can pair with both the iPhone and the Android phones. The Samsung Galaxy Watch and Samsung Galaxy Active 2 can pair with both operating systems.
The Samsung Galaxy Watch is available in Mystic Silver, Mystic Black, and Mystic Bronze colour. The 41mm Galaxy Watch's price in India is Rs.33800, and 45mm is Rs.38990. The Samsung Galaxy Active 2 comes in attractive Silver colour.
The Galaxy Active 2 price in India is Rs.30,990 on Poorvika online, but the actual cost is Rs.37,990. At Poorvika, you can get it with an 18% offer.
2. Customization:
Before going for a smartwatch, it is good to see if you can customize the device as per your need. Customization is all about the material, design, face colour, and strap colour of the smartwatch. If the smartwatch that you buy doesn't suit you, then it will completely spoil your appearance. So, it is essential to make sure the watch fits you well.
3. Size and Weight:
The smartwatch's size and weight are essential to be known as we will be wearing it on our wrist most of the time. If the dial pad's size is too small, it won't be convenient to access it. Similarly, if the dial pad is too big, it won't look classy on your wrist. So it is crucial to choose a smartwatch with an appropriate dial pad size. Also, if the smartwatch is heavy, it won't be comfortable to wear. So make sure you get a lightweight device.
4. Fitness Tracking Feature:
The first and foremost reason for buying a smartwatch is to keep track of our daily fitness activities. So it is necessary to check if the smartwatch you buy offers all the Fitness Tracking Features. If not, it is not the right smartwatch for you. Before buying, make sure the smartwatch has features to keep track of the number of steps, heart rate monitoring, and blood oxygen level. One such device that offers all of these fantastic features is the Fitbit Versa 2 Smartwatch.
The Fitbit Versa 2 is available in Black Carbon shade. The Fitbit Versa 2 Smartwatch's price in India is Rs.13,999 on Poorvika online. But the actual cost of the device is Rs.21,999. Enjoy a 36% offer from Poorvika. To know more about the exclusive features and specifications of Fitbit Versa 2, read our Blog here – Fitbit Versa 2: Your Fitness Companion is here
5. Battery Life:
Another essential factor that has to be kept in mind while buying a smartwatch is its Battery life. Since your smartphone has a responsive touch screen, it drains the battery rapidly. So it is advisable to go for devices with long battery life. Only then you can enjoy all the exciting features of the smartwatch all time without any fear of getting turned off.
So these are the five top things to know before buying a smartwatch. Buy any of your favourite smartwatches from Poorvika online with some remarkable offers and enjoy the 2 hours delivery service.