16 Mar 2021
Best Features of the Mi NoteBook 14 e-Learning Edition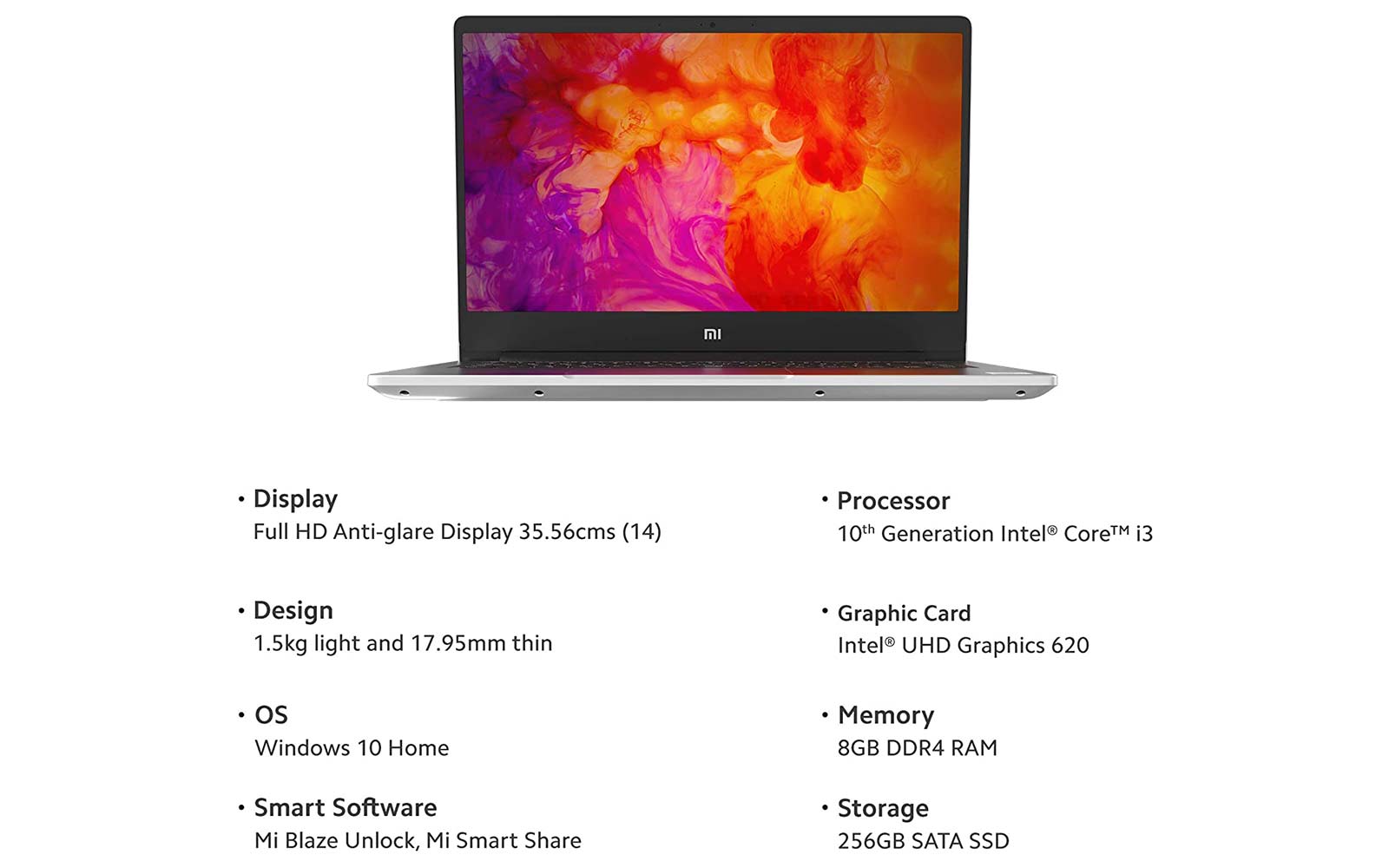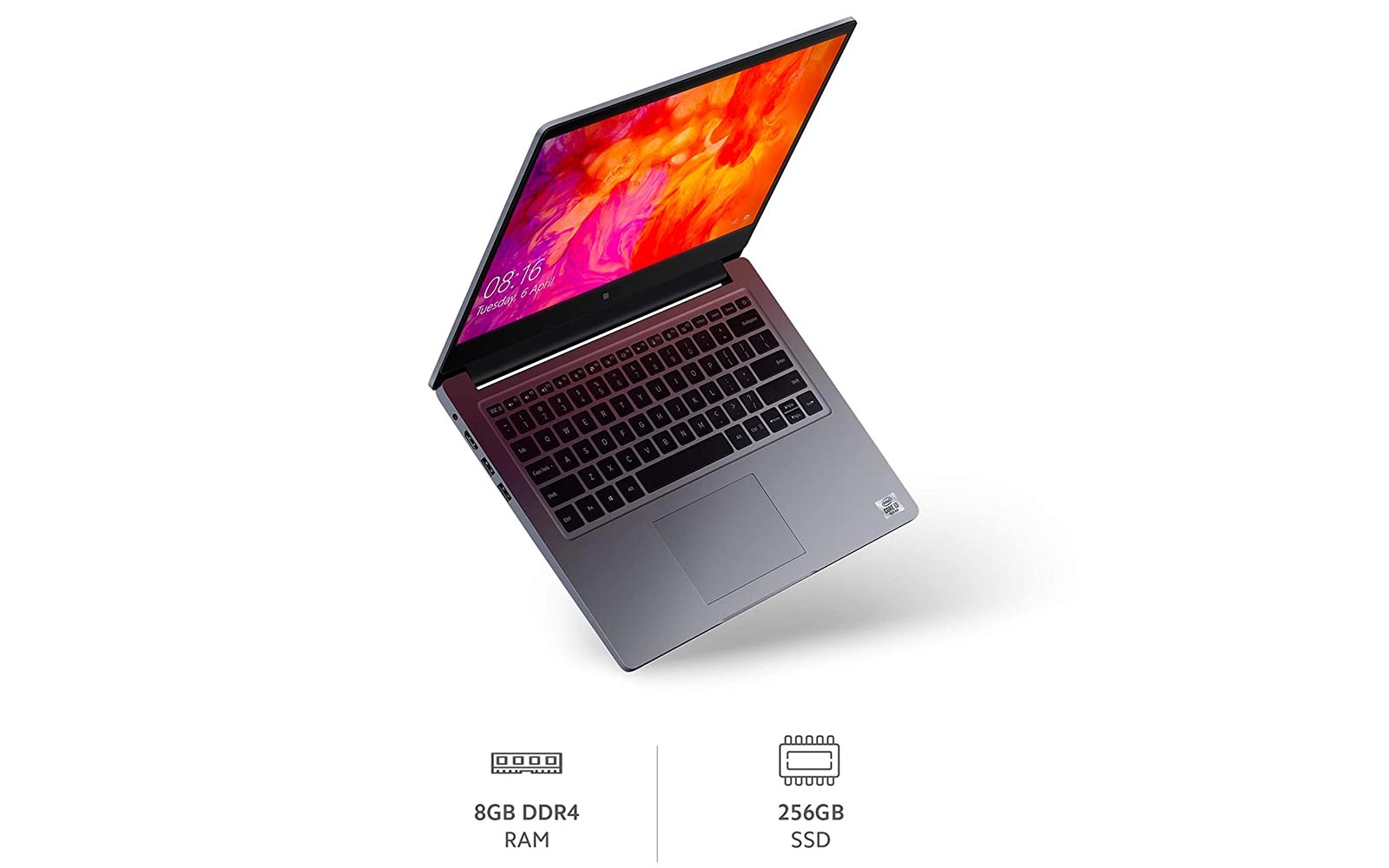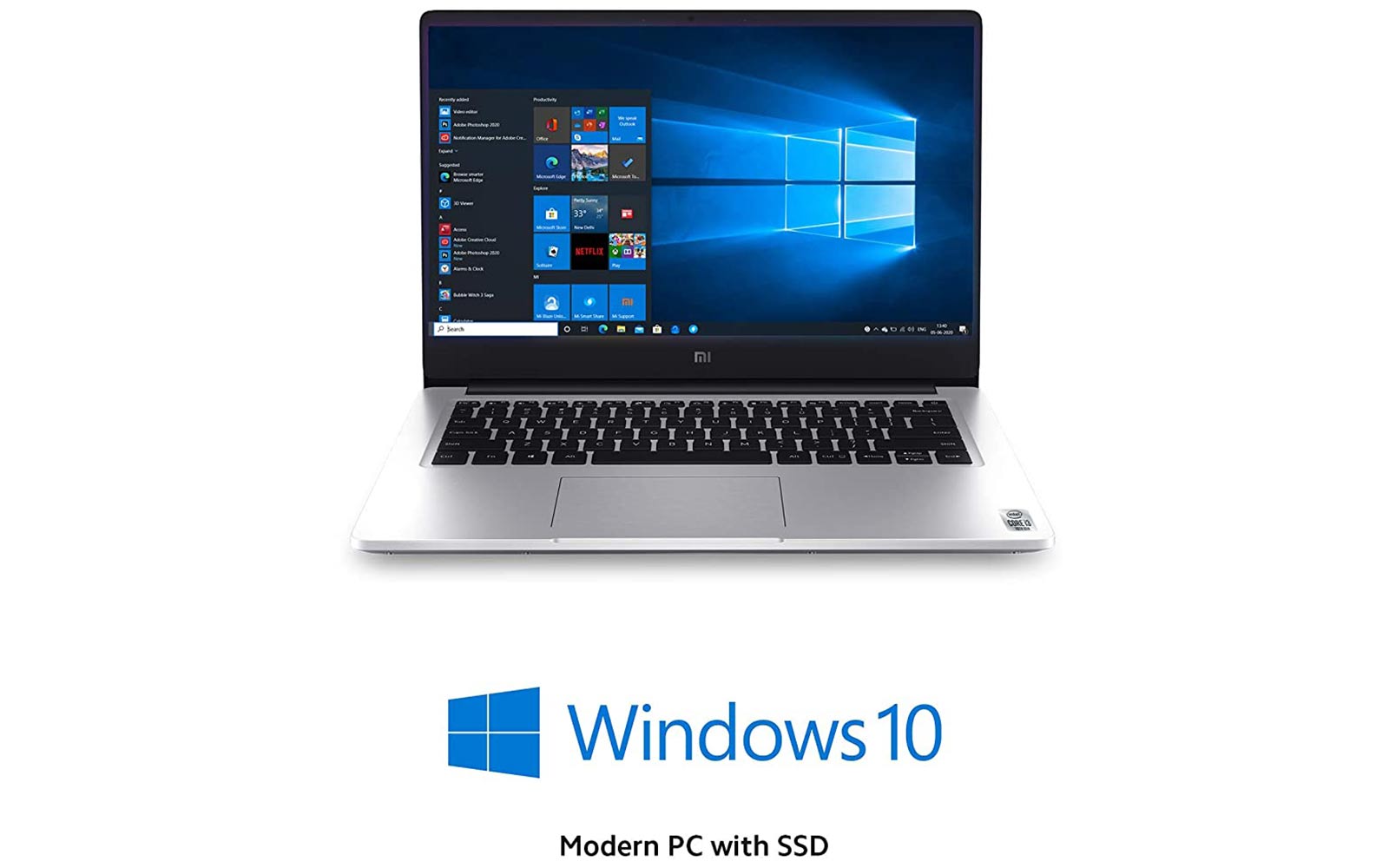 No matter how hard we strive, exact meaning for the term 'best cannot be defined. Because it is not just subjective it is also adaptive. And it differs based on the requirement of user. Read this blog to know about best features of Mi Notebook 14 e-learning laptop.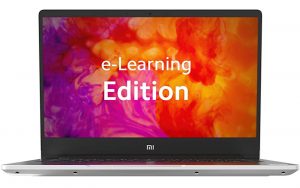 Only if features of a laptop meet our requirements, it is eligible to be termed as best feature. Slide your thumb and get to know more about Notebook 14 e-learning edition laptop.
Processor of Mi Notebook 14
Instead of opting for cheaper low performing processor, Xiaomi has offered a brilliant processor that can do wonders. Notebook runs on Intel Core i3 11th Gen processor. We agree, it is a dual core processor. But its Benchmark scores and real life performance is very similar to many of the previous generation Quad Core processors.
Intel uses 14 nanometre fabrication process to manufacture this processor. Since the Thermal Design Power is just 15W3 you will not face any kind of heating issues even while using heavy applications. Intel Core i3 11th Gen processor of this laptop is capable of performing 3507 Matrices per second. Just like its name suggests, Notebook is perfect for attending online classes and all other work related to your academics.
11th Gen i3 processor of this laptop is combined with Intel UHD Graphics 620. This GPU can comfortably handle your daily routine without sweating a bit. Considering the price, we will say Xiaomi has done incredibly well hence making Processor as one the best feature of Mi Notebook 14 laptop.
Display & Battery
In general most of the manufacturers tend to compromise on either Display or Processor. Manufacturers don't do this intentionally, they do it to cut down production cost. In this scenario, Xiaomi hasn't compromised on display that makes Notebook 14 one of the best option in this price segment.
Notebook 14 has a 14 inch Full HD Anti-glare display and supports a screen resolution of 1920 x 1080. Slim bezels on all sides provides 81.2 percent screen to body ratio and 178 degree wide angle view. All of these specification makes visuals of the laptop pleasing and attractive. Color reproduction on the display of Notebook 14 is accurate.
The 46 Watt hour battery of Notebook is crafted to last for ages. Regardless of what you do, the laptop effortlessly lasts for 10 hours. You don't have to worry even if it runs out of steam, which is not going to happen easily. If it goes off steam, Notebook 14 comes with a 65W power adaptor. The adaptor can fill the tummy of Notebook 14 in just 90 minutes.
Smart Features & Keyboard
Apart from offering great specification, Notebook has some smart features that will be really useful. Since Xiaomi offers Mi Blaze Unlock feature, you need not type the password, just tap any button on your Mi Smart Band.
Next impressive feature of this laptop is: Mi Smart Share. This may sound like a regular feature but its real life functionality makes this feature impressive. Because it allows user to transfer files at 82Mbps speed whereas Bluetooth has the ability to transfer files only at 160 KB per second.
Since this laptop is tagged as e-learning edition, it must have a light and responsive keyboard. Black coloured scissor mechanism keys stays modestly on the matte finish surface of the laptop. Keys on the laptop are light and responsive hence making the laptop ideal for typing.
Storage
Since this is e-learning laptop, we thought the laptop will be equipped with a Hard Disk. But to our surprise Xiaomi has offered 256GB SSD. Solid State Drive can work at non-imaginable speeds since it doesn't have any kind of moving parts inside the component. There is also 8GB DDR4 RAM which can sweep off any kind of multitasking easily.
Verdict
Xiaomi has designed this laptop for students. Unlike many products in this segment Xiaomi has not compromised on any factor hence it is the best value for money product. Because you get more than what you are actually paying. Original MRP Price of Mi Notebook is Rs.44,999. Whereas you can buy Mi Notebook online for just Rs.36,999 from our website Poorvika.
Avail our 2 hour delivery service and get it directly to your doorstep.